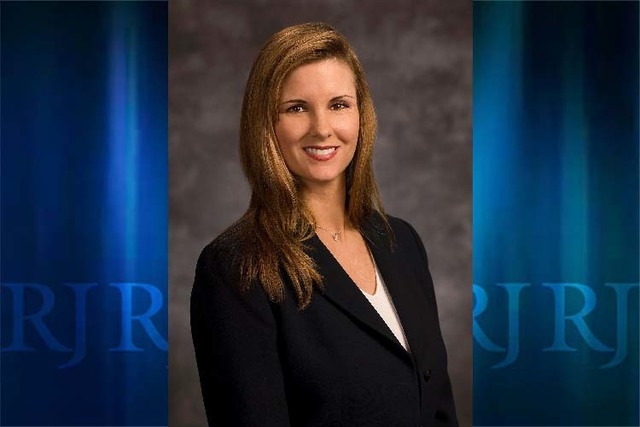 Henderson Municipal Judge Diana Hampton was found dead in her home Sunday, authorities confirmed Monday.
City police responded to a welfare check in the 3100 block of Palazzo Reale Avenue on Sunday afternoon, department spokeswoman Michelle French said.
Hampton listed her address as 3175 Palazzo Reale Ave. in her most recent candidate filing.
"We don't suspect foul play, but obviously we're early into the investigation," French said.
The Clark County coroner's office confirmed that Hampton, 50, died Sunday. It did not release cause and manner of death Monday morning.
In a statement provided by the city, Henderson Mayor Andy Hafen expressed his condolences to Hampton's family and friends.
"She was a leader, serving as Chief Judge and working tirelessly to help make our community better. Her presence on the bench and in our community will be deeply missed," Hafen said.
Las Vegas Justice of the Peace Joe Sciscento, who had known Hampton for more than 20 years, said he was surprised to learn of her death.
Fellow lawyers knew Hampton as a "fitness guru" focused on healthy living.
Sciscento called her "hard-driven" when it came to her career.
"From the very beginning, she decided she was going to be a judge," Sciscento said. "She was dedicated to that. She was focused on that, and she wouldn't let things get in her way."
Hampton worked as an intern for longtime defense lawyer Ozzie Fumo before she passed the bar.
Fumo was in Hampton's courtroom last week and the two made plans to have lunch this week.
"She seemed perfectly fine," Fumo said.
He called her a "very intelligent hard worker," a "good mother" and a "no nonsense kind of judge."
"She got the bug to become a judge when she was in the Henderson city attorney's office," Fumo said. "Some people put on the robe and think they know everything. She wasn't afraid to say, 'I don't know the answer to that, let me go look it up.' She just really cared about doing the right thing."
In response to a request for comment, fellow municipal judges Mark Stevens and Douglas Hedger issued a joint statement through a city spokesman.
"The judges are saddened by the news of their friend and colleague passing away," spokesman Keith Paul said.
Hampton served as a municipal judge for over a decade. Prior to that, she was a deputy city attorney for Henderson where she prosecuted drunken driving and domestic battery cases, according to her biography on the city's website.
In 2010, the judge brought the "Life of Crime" program to Henderson. The program is aimed at discouraging youth from lives of crime and showing them what being behind bars is like by talking to police officers and current inmates.
Hampton's background came under scrutiny in 2005 during her first election running for Henderson Department 3 when it was revealed she worked as a stripper in Las Vegas for a year before going to law school.
Hampton never shied away from the fact, saying her past didn't affect her abilities as a lawyer or judge.
Fumo said that she called him, concerned that it might be an issue when she was running for judge, and he encouraged her to "embrace it."
Despite the minor controversy, Hampton won the 2005 election, and was re-elected in 2011. The judge would have been up for re-election in 2017.
Contact reporter Colton Lochhead at clochhead@reviewjournal.com or 702-383-4638. Find him on Twitter: @ColtonLochhead. Contact David Ferrara at dferrara@reviewjournal.com or 702-380-1039. Find him on Twitter: @randompoker.
Judge's death leaves colleagues devastated