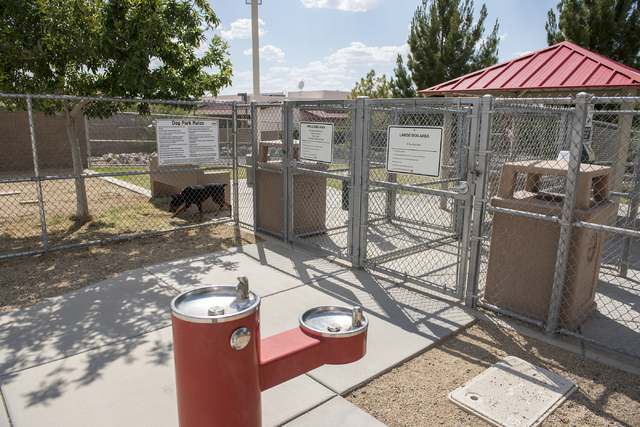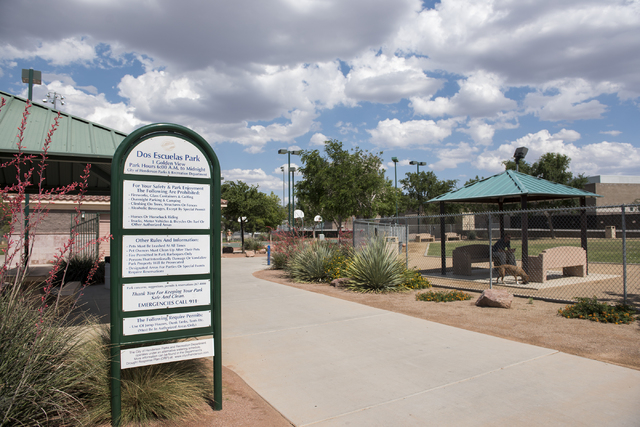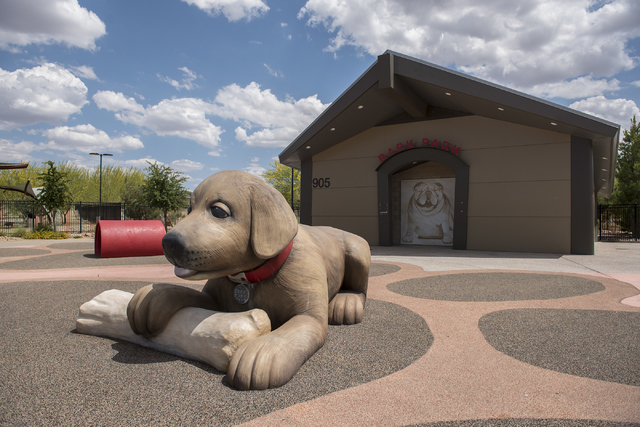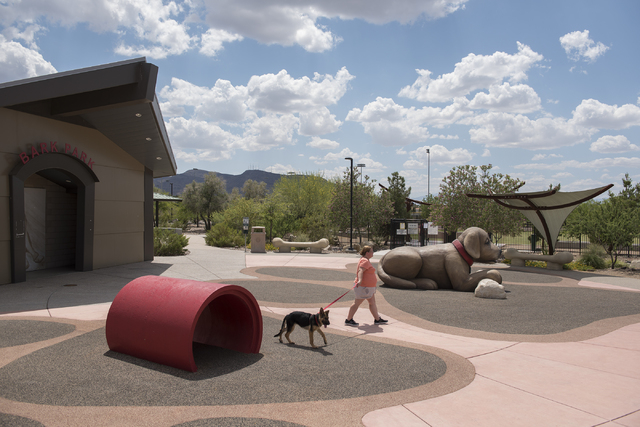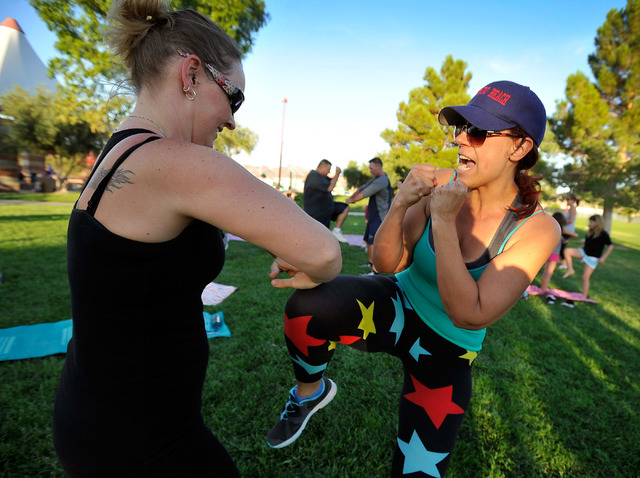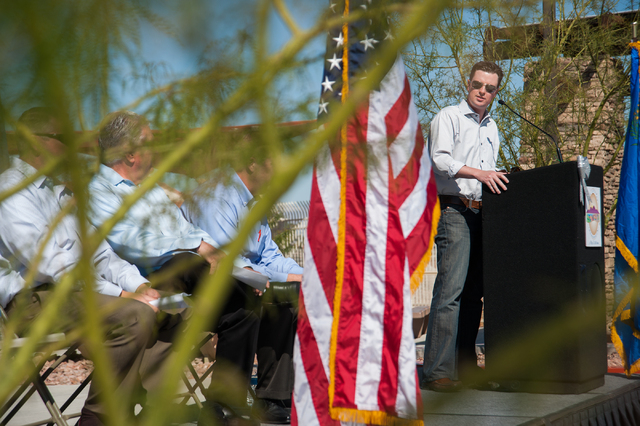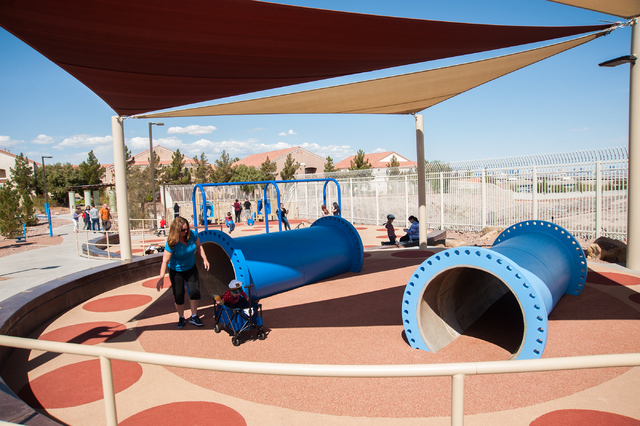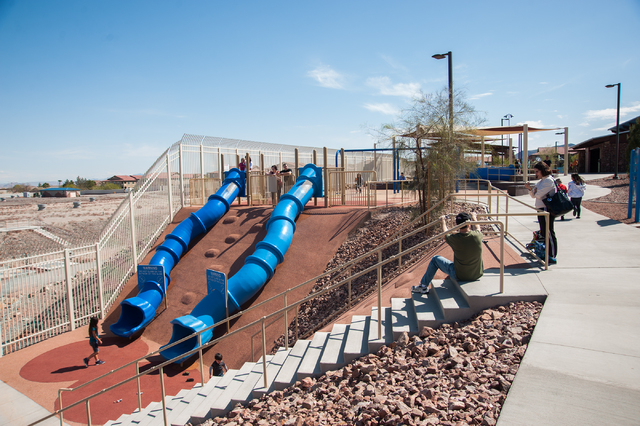 Henderson's park system — long a point of pride for city officials — ranked high in its debut in a national survey released Wednesday.
Henderson was 19th best of the 75 largest cities in the nation in the survey by the Trust for Public Land, while Las Vegas ranked 35th.
The list used to include only the 60 largest cities, so Henderson — which is 71st in population — wasn't eligible until this year.
"We're thrilled to add Henderson to the list," said Peter Harnik, director of the trust's Center for City Park Excellence. "It just keeps being educational and instructive to add cities to the list to get a better and better view of the American park system."
The Trust for Public Land, based in San Francisco, is a nonprofit organization that pushes for more public parks and open land.
Robert Murnane, Henderson's senior director for public works, parks and recreation, said the city has made parks a focus for decades.
He pointed to other honors Henderson has won, most recently the 2014 gold medal for a city of its size from the National Recreation and Park Association.
Las Vegas' parks ranked below Henderson's in part because of a much smaller amount of publicly available parkland. Harnik said about 3.5 percent of Las Vegas' area was considered parkland, compared with 10.7 percent for Henderson. The figures include federal land, not just local parks.
Henderson also ranked well in spending per resident — $191, compared with Las Vegas' $163 — and on amenities such as basketball hoops.
But Las Vegas ranked slightly better when it came to "access," defined as the percentage of residents living within half a mile of a park. Half of Henderson residents and 58 percent of people in Las Vegas live that close.
Given the way newer Western cities grew around the car, it's not surprising they rank lower on access than older cities. In some cities that ranked higher — including Washington, D.C., San Francisco, New York and Boston — more than 90 percent of residents are half a mile or less from a park.
Parks are "better distributed" around the city in Las Vegas than in Henderson, Harnik said.
Las Vegas' parks were long-neglected as the city grew, but they're now improving, particularly on the older east side of town, said Councilman Bob Coffin, who represents that area.
He said a budget approved Tuesday includes a lot of money for construction of parks and rehabilitation of existing ones.
It has been a challenge to find land and money for new parks, but the city has been able to knit together small parcels and is planning two new eastside parks, Coffin said.
Las Vegas also placed 35th last year, but its ranking this year constituted an improvement as 15 cities were added to the list.
Las Vegas residents' park access has improved because the public can now use school playgrounds after hours, Harnik said.
"Even though it's a small amount of acreage, it's a lot of access," Harnik said. "You'd be surprised how many schoolyards are locked up after 3 p.m. It's just a resource that's not fully utilized."
There was one other measure in which both Las Vegas and Henderson ranked highly — beating out even Minneapolis and St. Paul, which tied for No. 1 overall.
"You don't need more dog parks," Harnik said with a laugh.
Contact Eric Hartley at ehartley@reviewjournal.com or 702-550-9229. Find him on Twitter: @ethartley.