Hikers report seeing missing Las Vegas man in Colorado days ago
Updated November 29, 2018 - 6:24 pm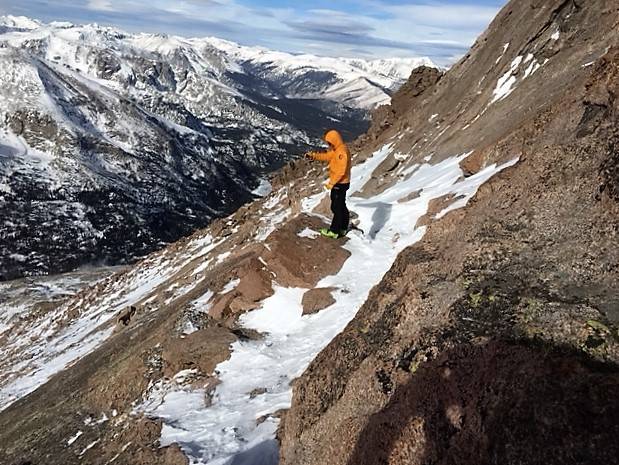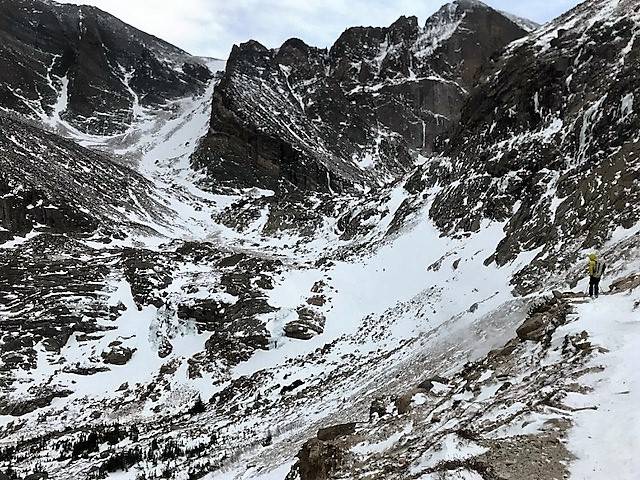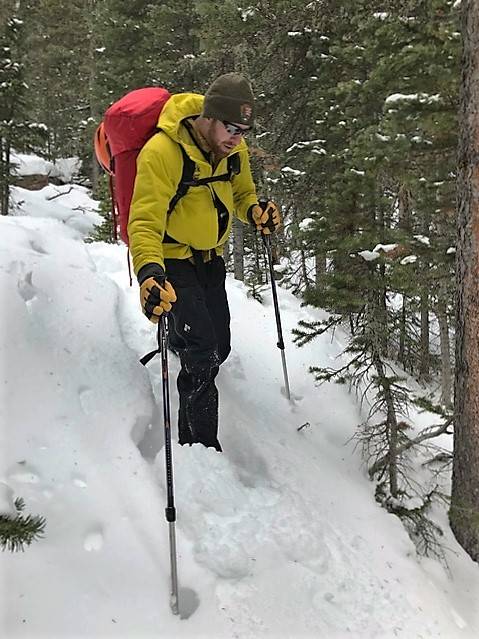 After more than two days of searching in deep snow, officials have heard from hikers about where a missing Las Vegas man was last seen in the Rocky Mountain National Park.
Search and rescue teams have been looking for Micah Tice, 20, since Tuesday morning in the Colorado park. Park officials on Thursday morning heard from hikers who last saw Tice in the Longs Peak area of the park on Saturday morning.
Tice, whose Facebook account shows he graduated from Rancho High School in 2016, is a cadet candidate at the U.S. Air Force Academy Preparatory School. The Air Force Academy notified the park that Tice was missing when he did not return to school after the Thanksgiving break. His car was found at the Longs Peak Trailhead on Monday.
Officials previously believed Tice was last heard from on Friday.
The hikers told the park they talked and hiked with Tice for about 20 minutes between 7:30 and 8 a.m. Saturday. They said Tice reported he started from the Longs Peak Trailhead at 6:30 a.m.
The hikers last saw Tice near the Battle Mountain area along the Longs Peak Trail as "visibility and weather conditions continued to deteriorate," according to a Thursday news release.
Longs Peak is the highest mountain in the park at more than 14,000 feet, according to the park's website. It is known as a difficult mountaineering route with many accidents.
Tice's mother, Janice Tice, said Wednesday that her son researched the weather and chose to pursue the route before temperatures dropped to zero.
"He will survive and we will find him," she said Wednesday.
On her Facebook page and in text messages to the Las Vegas Review-Journal, she said her son "has all the tools necessary to survive." She said one of her other sons recently told her that Micah Tice was prepared for the hike, and that he has hiked the trail several times in groups.
Janie Tice said Wednesday that her son had "several thousands of dollars worth of equipment" for the hike, including food, shelter, medical supplies and a water filtration system.
Search efforts continued Thursday, but like Wednesday, searchers could not venture higher than 12,000 feet because of high winds. A Colorado National Guard helicopter crew had only been able to search in the area for a brief time Tuesday because of the wind, the park said.
Weather on Saturday as Tice hiked included blizzard conditions with extremely high winds, bitter cold temperatures and snow accumulation, the park said.
Searchers helping the national park team Thursday included Rocky Mountain Rescue, Air Force Academy Mountaineering Club, Diamond Peaks Ski Patrol and Colorado's Larimer County Search and Rescue. Thursday's weather saw chest-deep snow, high avalanche danger, strong wind gusts and a bitter wind chill, the park said.
Thursday's search included areas in and around the Longs Peak Trail, the East Longs Peak Trail, Granite Pass, the Jim's Grove area, the Boulder Brook Trail area, and the Storm Pass area, the park said.
Park rangers asked anyone who has been in the Longs Peak area since Saturday morning, or who may have had contact with Tice regarding his planned route, to call the Rocky Mountain National Park at 970-586-1204.
Contact Katelyn Newberg at knewberg@reviewjournal.com or 702-383-0240. Follow @k_newberg on Twitter.