Hillary Clinton returning to Las Vegas for September energy conference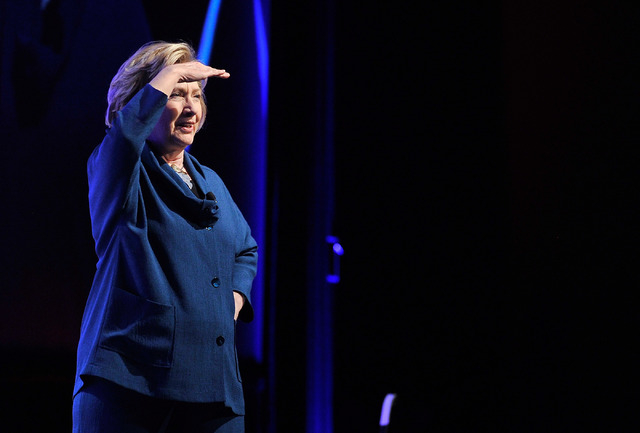 WASHINGTON — Hillary Clinton will return to Las Vegas on Sept. 4 as keynote speaker at the annual energy conference organized by Sen. Harry Reid.
Reid, D-Nev., made the announcement on Friday, saying the former secretary of state will be an attraction at the seventh National Clean Energy Summit at Mandalay Bay. Other organizers are the University of Nevada, Las Vegas, MGM Resorts International and the Center for American Progress, a progressive advocacy group.
Clinton, who is weighing another run for president in 2016, spoke Thursday at Mandalay Bay to the annual convention of the Institute of Scrap Recycling Industries. Her remarks shared headlines with a shoe that a female protester threw at the stage at the outset of her talk.
Reid said the theme of the clean energy conference will be "Partnership &Progress." It will spotlight projects where governments and private industry are cooperating on renewable energy initiatives.