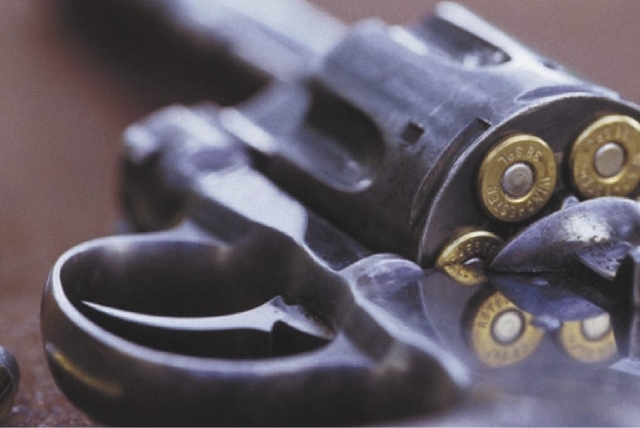 The largest Hispanic rights group in the United States is asking Congress to pass stricter gun control laws.
Voting delegates at the League of United Latin American Citizens' annual conference in Las Vegas on Saturday approved a resolution calling for background checks on all gun sales and a ban on assault-style weapons.
Before the vote, national Executive Director Brent Wilkes said the organization didn't have a record when it came to gun control. Now it will be added to the list of changes for which the group advocates, including immigration reform and affordable health care.
That Latinos would tackle gun control while immigration is still a hot topic shows commitment, Wilkes said. "This was a resounding and strong resolution," Wilkes said. "Hopefully it will provide some new momentum to the legislation."
That would include the federal background check President Barack Obama supports, which the U.S. Senate rejected in April, and Sen. Dianne Feinstein's failed attempt to ban guns such as AK-47s.
Among the approximately 1,700 Latino League delegates who cast a vote, only one or two dissented, Wilkes said. More than 15,000 attended panels and walked through the organization's expo at Caesars Palace.
Meeting in Las Vegas was no coincidence, Wilkes said.
Hispanics are a growing segment of the regional population of this battleground state, and therefore a more viable political power. Speakers at the organization's 84th annual convention included Vice President Joe Biden and Gov. Brian Sandoval. The governor of Nevada earlier this month vetoed a background check bill that the Legislature approved.
Another group meeting in Las Vegas, the U.S. Conference of Mayors, is set to vote on a similar measure Monday, an organization spokeswoman said.
Mass shootings at a Colorado movie theater and a Connecticut elementary school in 2012 pushed gun control back into the national conversation. Daniel Hernandez, who helped save former Rep. Gabrielle Giffords after she was shot in the head two years ago, advocated for the gun control resolution at the Latino League's convention.
Contact reporter Adam Kealoha Causey at acausey@reviewjournal.com or 702-383-0361.