Hit-and-run crashes preceded deadly crash, Las Vegas police say
Updated August 23, 2018 - 9:23 pm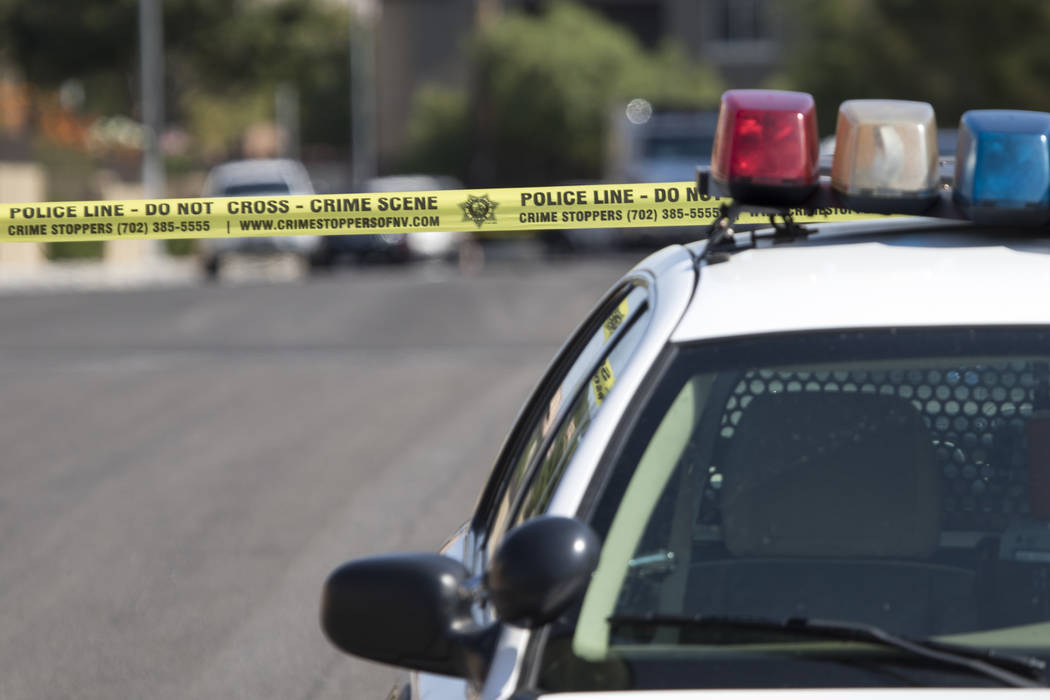 Las Vegas police determined a vehicle involved in a deadly crash Thursday afternoon had been involved in two previous hit-and-run crashes, a release said.
A 2005 Chrysler Town & Country minivan ran a stop sign and crashed with a 2018 Nissan Rogue about 2:15 p.m. at Valley View Boulevard and Oquendo Road, a Metropolitan Police Department release said. The Chrysler's driver, a 55-year-old Henderson man, died at the scene.
Witnesses reported the Chrysler had been involved in the prior hit-and-run crashes before the deadly crash at the intersection south of Russell Road, the release said. It was unclear when those prior crashes happened.
The minivan was heading west on Oquendo Road at Valley View Boulevard while the Nissan headed north on Valley View, the release said. The Chrysler didn't stop at the stop sign and drove into the intersection, where the Nissan's front hit the Chrysler's left side.
Police said the Chrysler driver didn't appear impaired.
Both occupants in the Nissan reported were taken to University Medical Center.
The Clark County coroner's office will release the deceased's identity once his family is notified.
His death marked Metro's 87th traffic fatality this year.
Contact Mike Shoro at mshoro@reviewjournal.com or 702-387-5290. Follow @mike_shoro on Twitter.