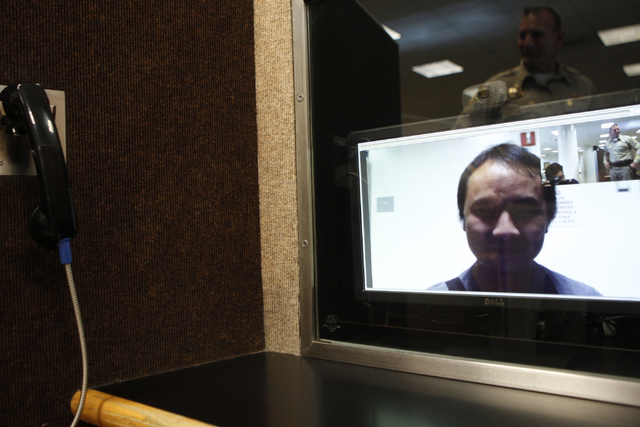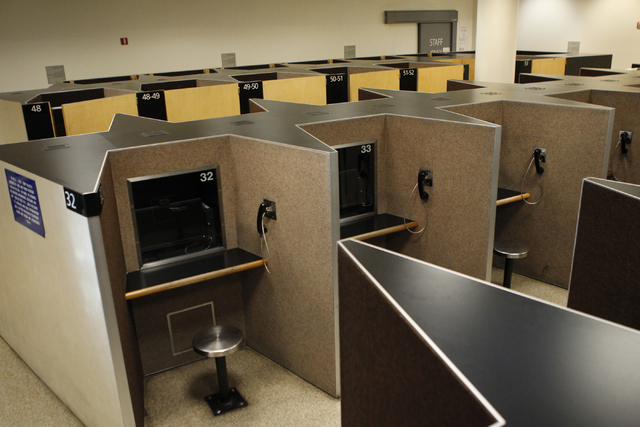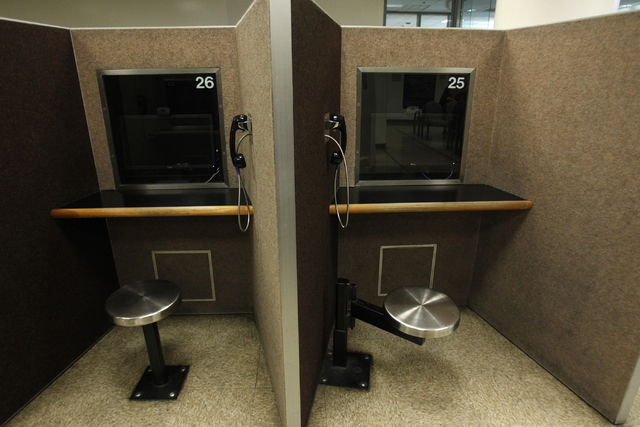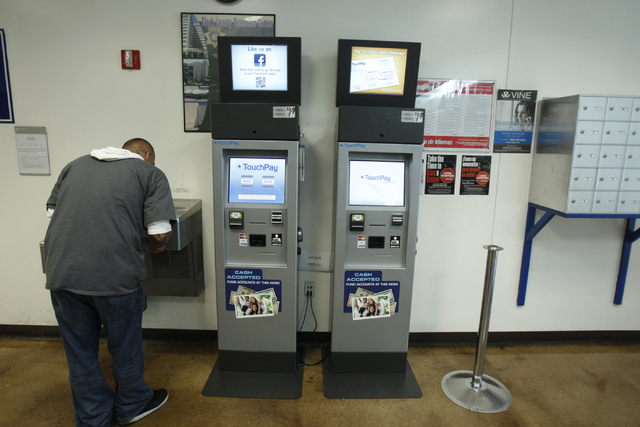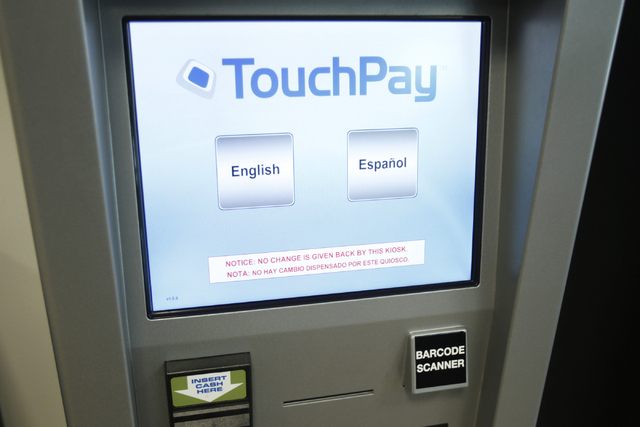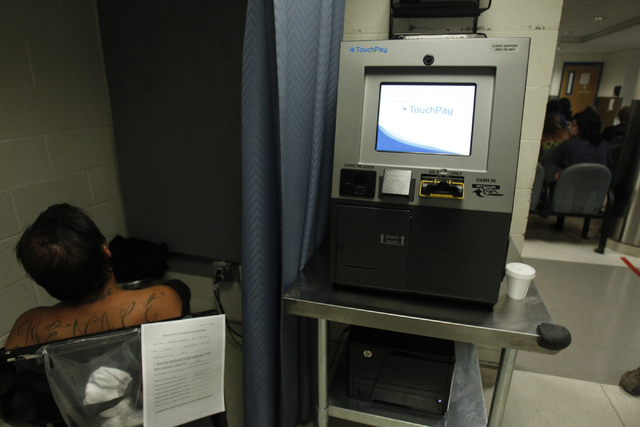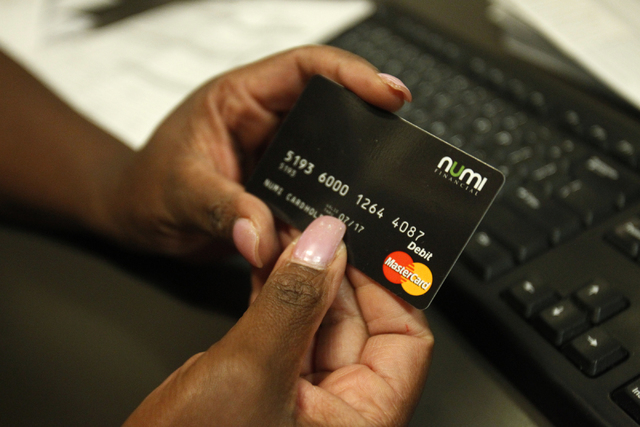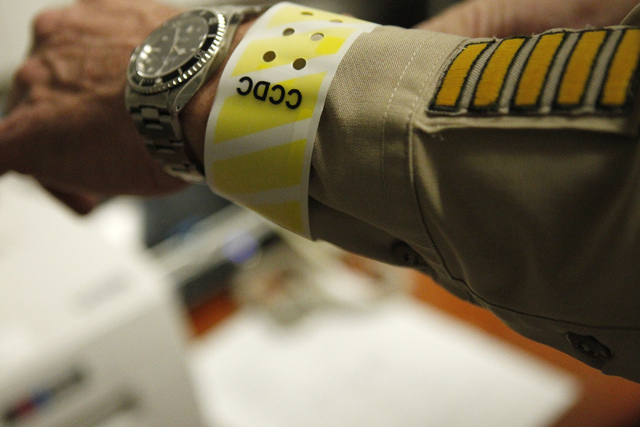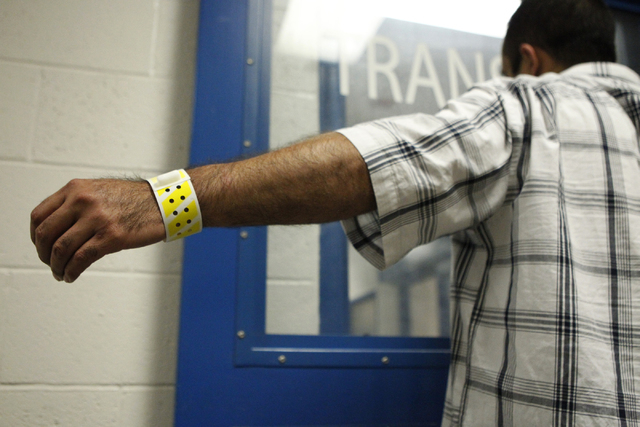 Soon, friends and family of inmates at Clark County Detention Center won't have to go downtown for visits — they'll be able to do it from home by video chat.
The upgrade is part of a wave of new technology that has washed over the jail. Some advances are for operations and security, while others lean on the side of creature comforts for inmates.
And almost all of them were purchased without the use of taxpayer dollars — something Metro is proud of, jail Capt. Richard Suey said.
The cash comes from the sale of toiletries, snacks, books and other things to help pass the time at the jail's commissary, now run by a third-party vendor.
Metro ran the store before March, and it wasn't making the money the department thought it should, bringing in about $187,000 in 2013, according to Suey. So CCDC brought in the vendor that sells products such as colored pens and holiday decorations to help inmates feel more comfortable.
And it's been successful. Now, the projection for this year's commissary profit is $1.25 million. As part of the vendor's contract, 35 percent of those proceeds go to a fund meant specifically to improve inmate conditions and morale.
"People have to understand … 85 percent of the people in our facility aren't convicted," Suey said. "Until they're convicted in court, they have a lot of rights."
The Clark County Commission approved the agreement in January. The contract goes through June 2018.
The fund provided $460,000 for the jail to upgrade its video visitation system and to hire a full-time technician to keep the high-definition system running.
The jail shut down for a week in May to complete the HD video upgrades. And now, according to third-party technician Chris Thao, the system works more than 95 percent of the time and everyone involved is happier and less stressed.
Before the upgrade, more than half of the average 15,000 visits a month were canceled because of tech issues.
More upgrades are to come.
Within six months, the jail will be testing a program that allows visitors to complete their video chats from home with inmates.
This will alleviate foot traffic and parking, Suey said, and will keep people walking to CCDC for visits from being harassed by recently released criminals.
"We want as many people as possible to not have to make a footprint in here," Suey said.
Are there worries of inappropriate behavior with this system? Definitely, Suey acknowledged.
"Like flashing inmates on camera? They do that in their visits at the jail already."
At home, if something out of line happens, a technician monitoring the visit can simply cut off the video feed.
The upgraded visitation system is among several new installations at the jail this year.
In March, kiosks were installed in the jail's lobby and within inmate areas that allow access to court dates, commissary funds and visit scheduling.
Connected to that is a new wristband system. Each inmate wears a barcoded wristband. Upon scanning it, a jail worker can find out the inmate's court and case information. The jail is working on getting inmates' mug shots on the wristbands as well, so they can be used for daily counts.
One of Suey's favorite perks of the wristband system is the easy access to commissary ordering and inmate funds. The jail has focused on this issue in other areas too, like the debit card release system that has replaced a cash room.
Before, a cash room staffed with about a dozen full-time Metro employees and stocked with $65,000 per day was one of the jail's biggest headaches, Suey said.
But this year, the jail received an ATM program called TouchPay. Now, when an inmate is booked, instead of a person taking the cash they carry, it's put in the ATM on their account immediately. When the inmate is released from jail, they are given a debit card with the balance.
Suey said he couldn't emphasize enough how much the digital money system has helped with efficiency in the booking process.
The jail is also in the process of making its law library digital. A physical library with staffing cost more than $600,000 per year from Metro's general fund, taxpayer dollars. Now, the library will be accessible on the kiosks through a LexisNexis account.
It costs half of what it did before, Suey said, and the funds come from the commissary.
Another perk of the kiosks is that the jail can upload its inmate handbook onto them. It cost $10,000 per year to print them, Suey said.
"I'm a big supporter of technology," Suey said. He acknowledged that with upgrades come IT hiccups but said things have gone surprisingly smoothly so far. He said inmates have responded positively to the upgrades as well.
"Giving appropriate things makes inmates want to do better and rehabilitate," Suey said. "It's not for bribery, but for treating them humanely."
There are some tech advances happening in the jail that aren't part of the new commissary contract. As part of Nevada's implementation of the 2003 Prison Rape Elimination Act, the jail is doubling the amount of video security it has. More than 250 cameras will be added during the $120 million renovation.
Contact reporter Annalise Little at alittle@reviewjournal.com or 702-383-0391. Find her on Twitter: @annalisemlittle.