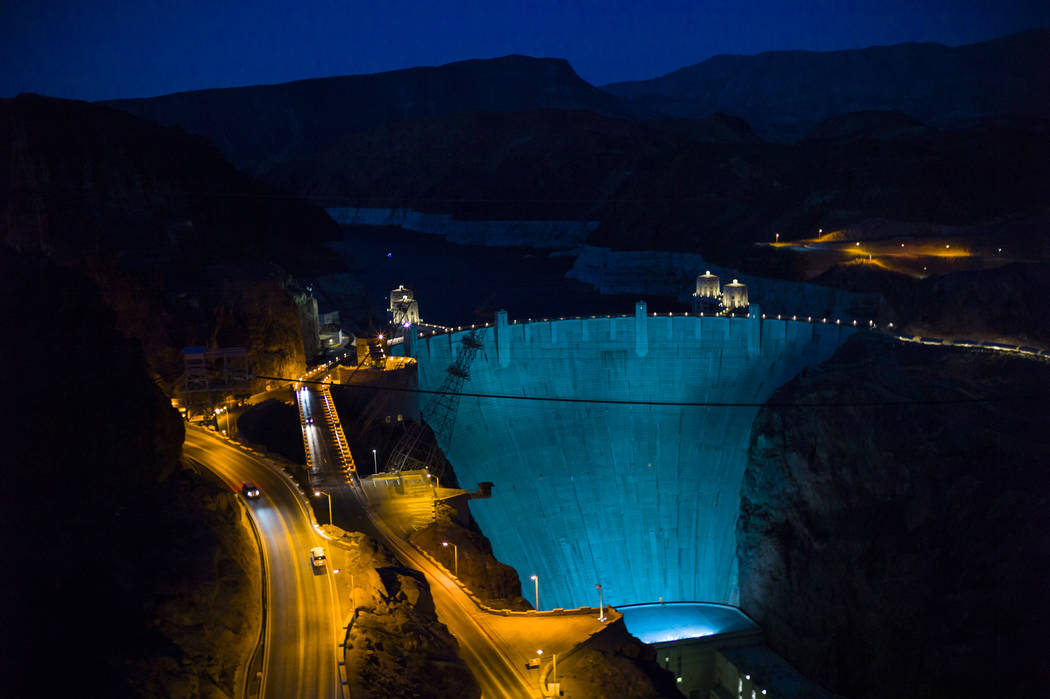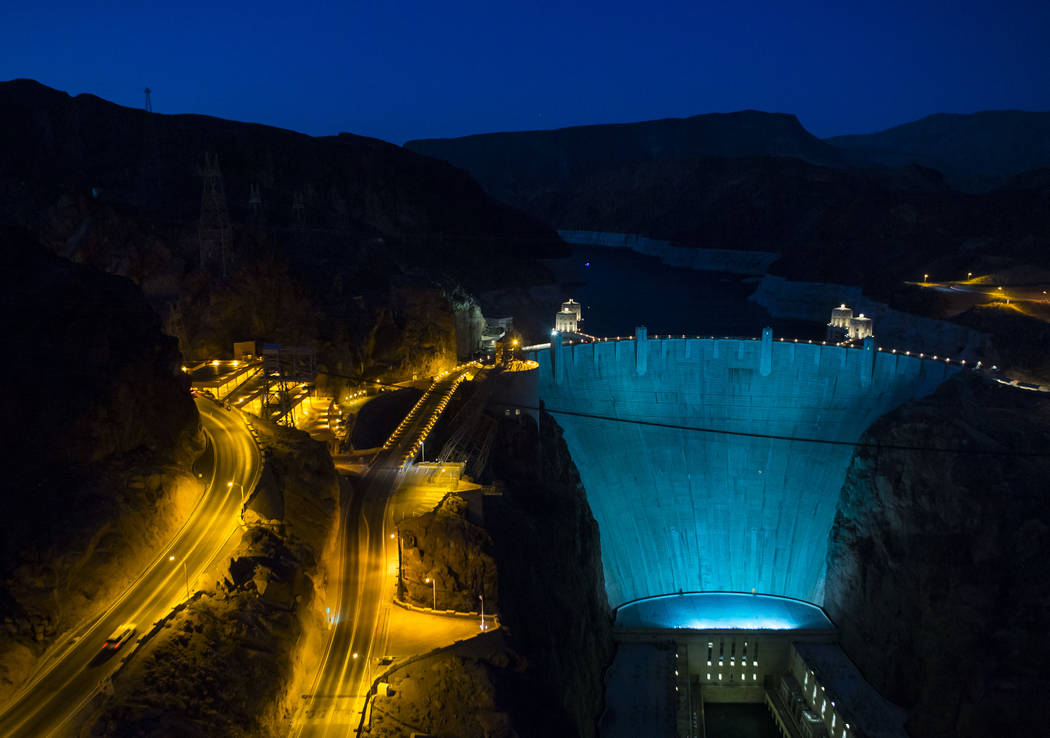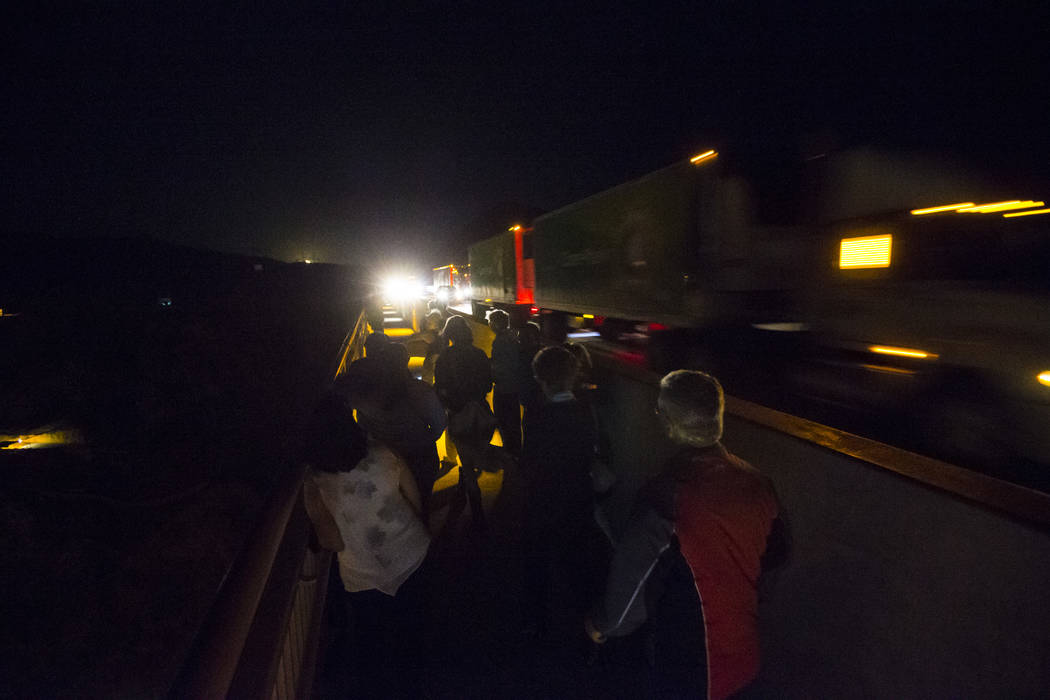 The Hoover Dam changed colors — briefly — on Thursday night to help promote the fight against lung cancer.
It's National Women's Lung Health Week, and the American Lung Association's Lung Force celebrated around the U.S. and Southern Nevada by turning popular landmarks turquoise. Besides the dam, Downtown Summerlin and the High Roller on the Strip went turquoise.
The Hoover Dam event, which was open to the public, lasted from 8:30 to 10:30 on Thursday night.
To see more pictures of the event, find the hashtag #ShowYourLUNGFORCE on social media (Twitter, Instagram).