Horse-drawn carriages might be in downtown Las Vegas' future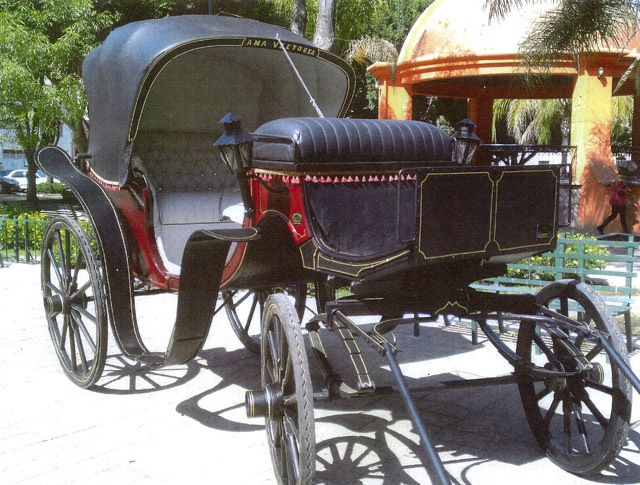 At a time when New York City's mayor has pledged to remove horse-drawn carriages from his streets, the Las Vegas City Council decided Wednesday to add them to its already congested downtown streets.
By a 4-3 vote, the council approved a route for a couple to operate a carriage ride business downtown despite concerns about animal cruelty and traffic problems.
Mayor Carolyn Goodman and council members Lois Tarkanian and Stavros Anthony voted against it, based primarily on concerns about traffic problems and whether the city has enough enforcement power to make sure the animal protection restrictions are met.
"I don't think it's good for horses or traffic," Anthony said.
Councilmen Ricki Barlow, Bob Coffin, Steve Ross and Bob Beers voted to approve it for 12 months from the date it is licensed, with the understanding that if there are violations, Love Carriage could lose its license.
Animal rights activists spoke against allowing the business to operate, but the supporters sided with the premise that it could help economic development downtown.
The deciding vote was cast by Beers, who said he was satisfied the city could regulate the business and liked the idea it would create jobs.
Love Carriage is owned by Margarita Reyes Ramos and her husband, Giovanni Serrano Padron, who both spoke through an interpreter.
The staging area for passengers would be the west side of Fourth Street, south of Ogden Street. The carriages would be operating within the area encircled by Main Street on the west, Stewart Avenue on the north, Maryland Parkway on the east and Bonneville Avenue on the south.
They will be prohibited on Fremont Street, Las Vegas Boulevard and on Maryland Parkway and Casino Center Boulevard south of Carson Avenue.
The couple will need a business license and state approval, and they didn't say when they expected to start operations.
Business Licensing Manager Karen Duddlesten said there are restrictions regarding the horses' care that would have to be followed. They cannot work if the temperature reaches 90 degrees, and they must wear horse diapers.
But Tarkanian, the most vociferous opponent, said the city doesn't have the enforcement staff to monitor that restrictions are being met.
"We know all the rules we don't enforce … animal control can't even keep up with feral cats and loose dogs."
The translator for the couple said they are "willing to follow all the rules."
"If they really loved animals, they wouldn't be doing this in Las Vegas," said Karen Layne, head of the Las Vegas Valley Humane Society.
She noted instances in New York and Atlanta where there have been accidents and injuries to riders and horses. Layne contended tourists will object to the carriage rides because of the perception the horses are not being treated well and reminded the council of the outcry over cats and dogs being used by panhandlers on the Strip.
Marybeth Jalepes, owner of MB's Horse and Carriage Co., ran her carriages in Town Square for two years and now handles private events. She provided codes from New York City and Chicago, saying Las Vegas codes are not as strong.
While conceding they have received many calls and emails opposing carriage rides, Barlow, Coffin, Ross and Beers agreed it was another chance to promote economic development, bring new jobs downtown and perhaps keep tourists downtown longer.