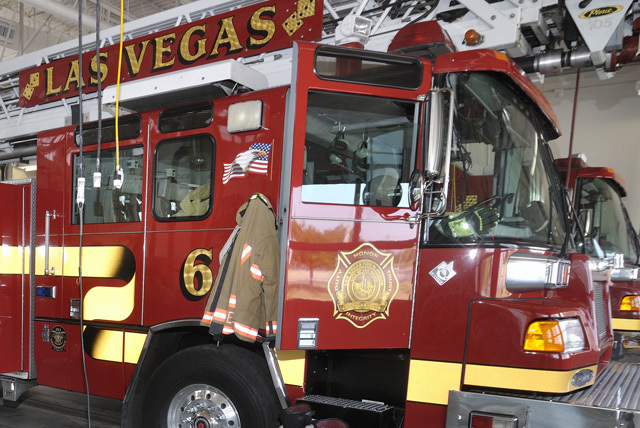 A fire that started in a one-story house in the northwest valley Sunday morning flared up again in the afternoon.
Three occupants and a dog were evacuated from the house which was off west Washburn Road and north Jones Boulevard, according to Tim Szymanski, spokesman for the Las Vegas Fire Department.
No occupants were injured but one firefighter was taken to the hospital after twisting his knee.
The cause of the fire is still under investigation but it appears to have started in the garage where there were lots of personal items, Szymanski said.
The fire was put out around noon but about an hour later reignited after strong winds carried embers into the attic.
Firefighters were unable to enter the home and directly put out the fire in the attic because it had a possibility of collapsing.
The fire has again been put out but crews will remain at the site into tomorrow because of expected strong winds, Szymanksi said.
The national weather service in Las Vegas issued a red flag warning for strong winds and low humidity Sunday which will remain in effect through Monday evening.
Szymanksi described the house as a "total loss" and said the damage was estimated at $125,000.
Contact Alex Corey at acorey@reviewjournal.com or 702-383-0270. Find him on Twitter: @acoreynews.