House fire near McCarran displaces resident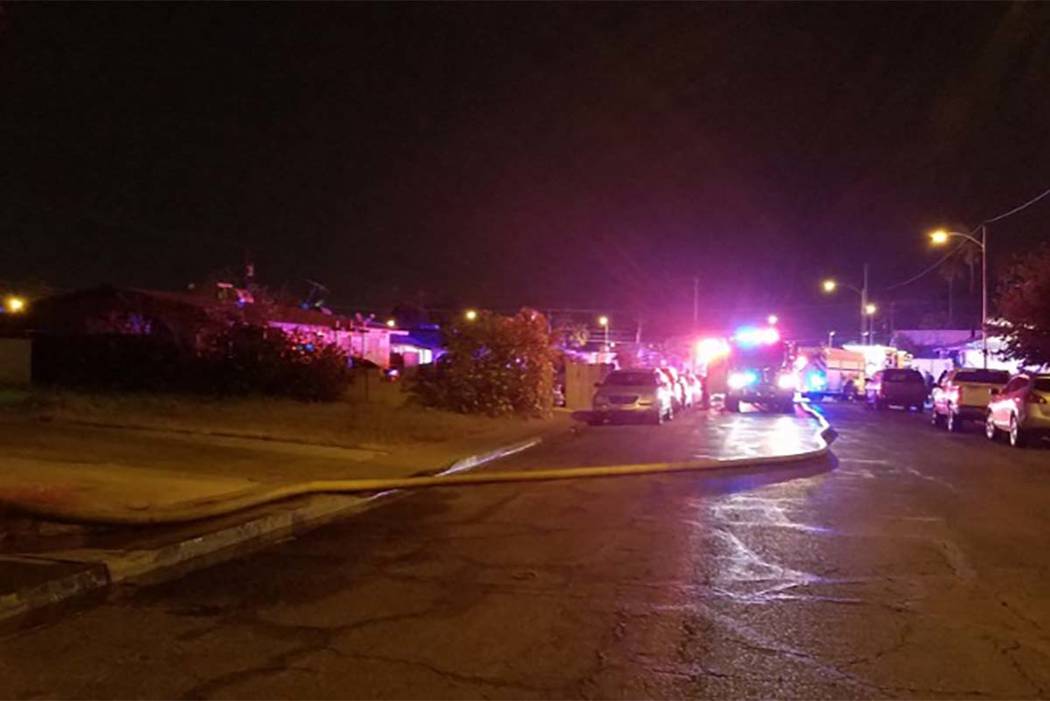 A man was displaced after a fire in his home near McCarran International Airport just before midnight Thursday.
Robert F. Levine, 64, was reading in his bedroom when he heard a "crackling" sound. Within minutes, he realized his house at 3530 Princess Jean St., near East Hacienda Avenue and South Maryland Parkway, was on fire.
"I couldn't breathe," Levine said.
He said he couldn't see, either, and had to feel his way out of the house.
Levine stood wearing borrowed clothes — a neighbor lent them after a naked Levine escaped his home — and sprinkled with ash. Black specks were on his lips. He said he knocked on a neighbor's door and asked for help to no avail. A nearby driver saw him and stopped to offer help.
"I'm only slightly, slightly burnt," said Levine, insisting it could've been worse.
The 64-year-old man said the fire appeared to start toward the back of the house before it spread to the garage and eventually the bedrooms.
He said he thinks he might have fire insurance, but when asked if he had any idea what his next step might be, Levine responded, "Not at all."
Capt. Jonathan Wiercinski with Clark County Fire Department said the fire's cause wasn't known, but the house probably is uninhabitable.
The fire damaged much of the house and destroyed a large portion of the roof.
Levine had two dogs, and neither he nor firefighters had found them as of early Thursday.
Contact Mike Shoro at mshoro@reviewjournal.com. Follow @mike_shoro on Twitter.