Hundreds help Mexico quake victims at Las Vegas festival
September 24, 2017 - 6:28 pm
Updated September 25, 2017 - 12:01 am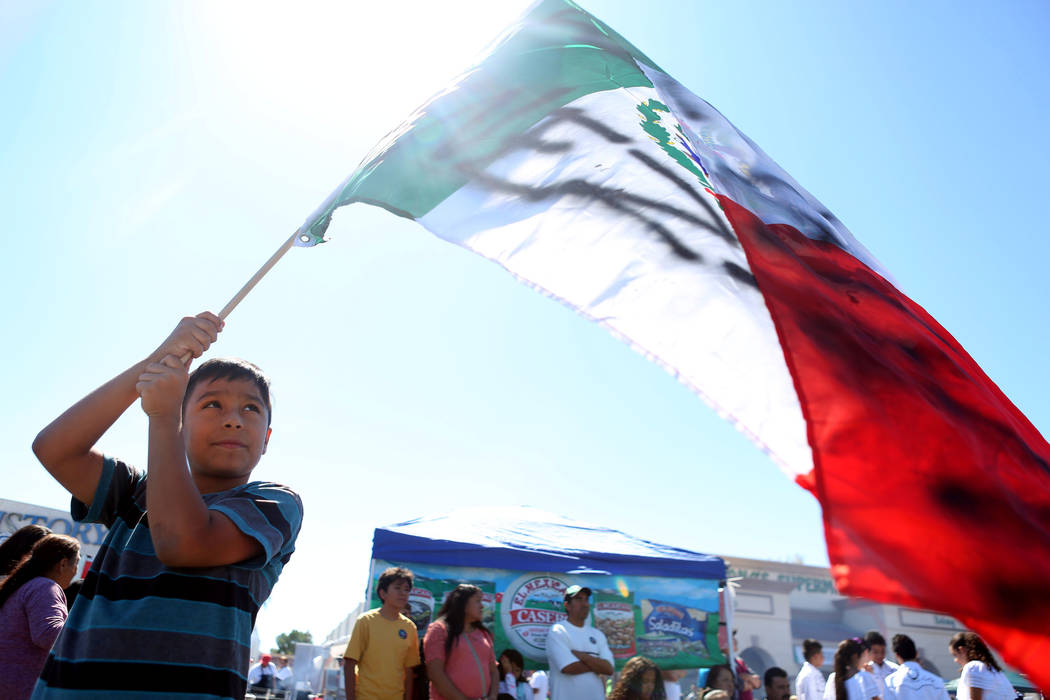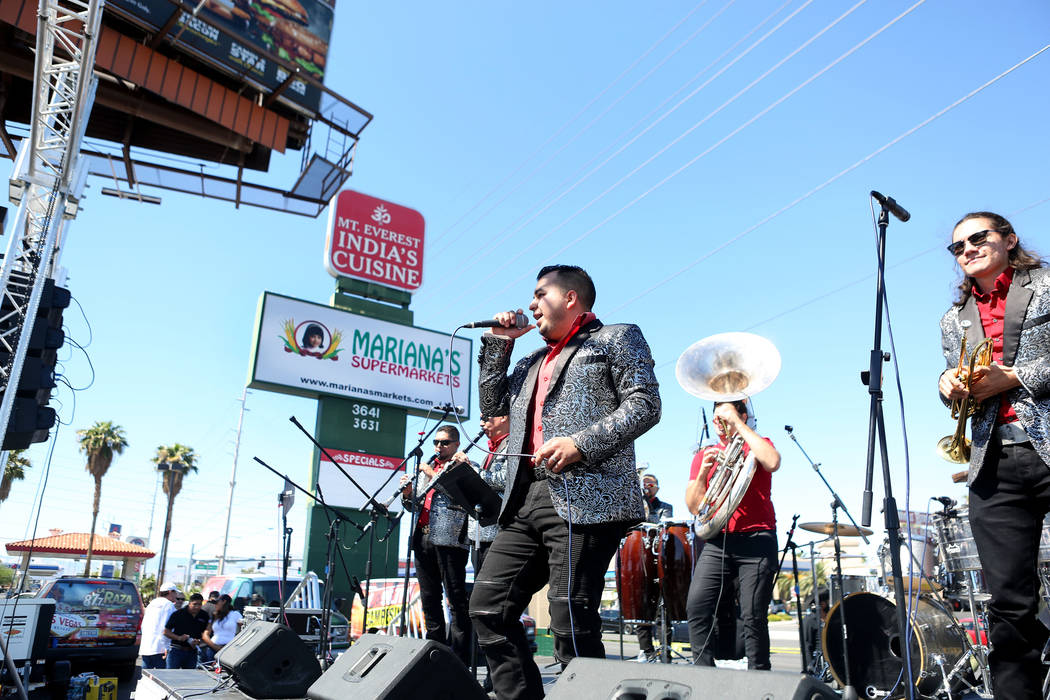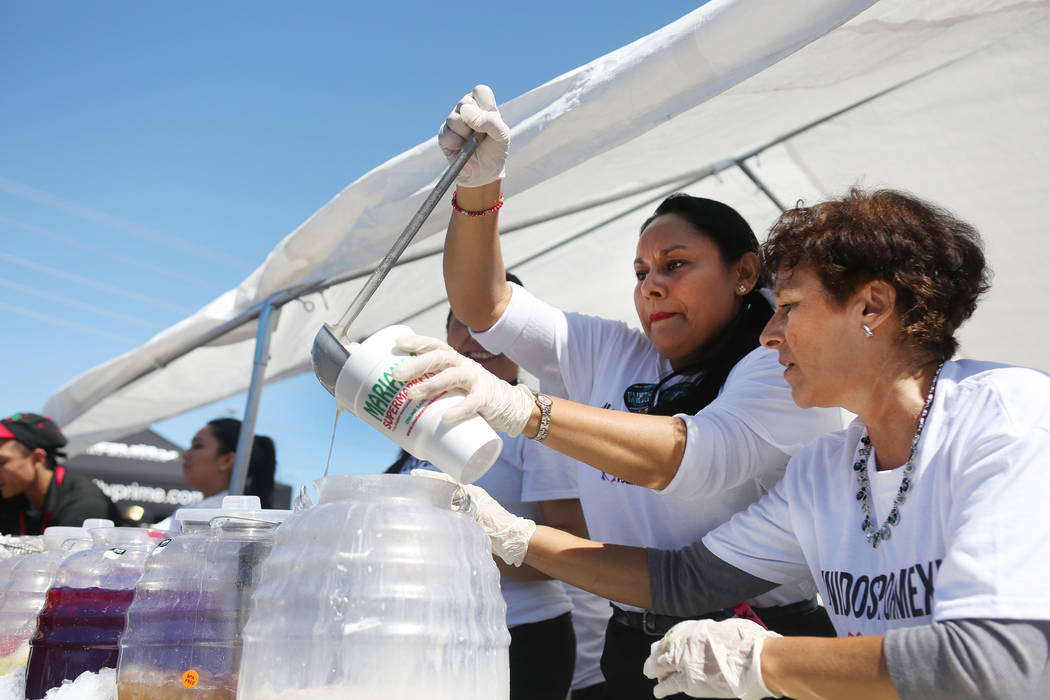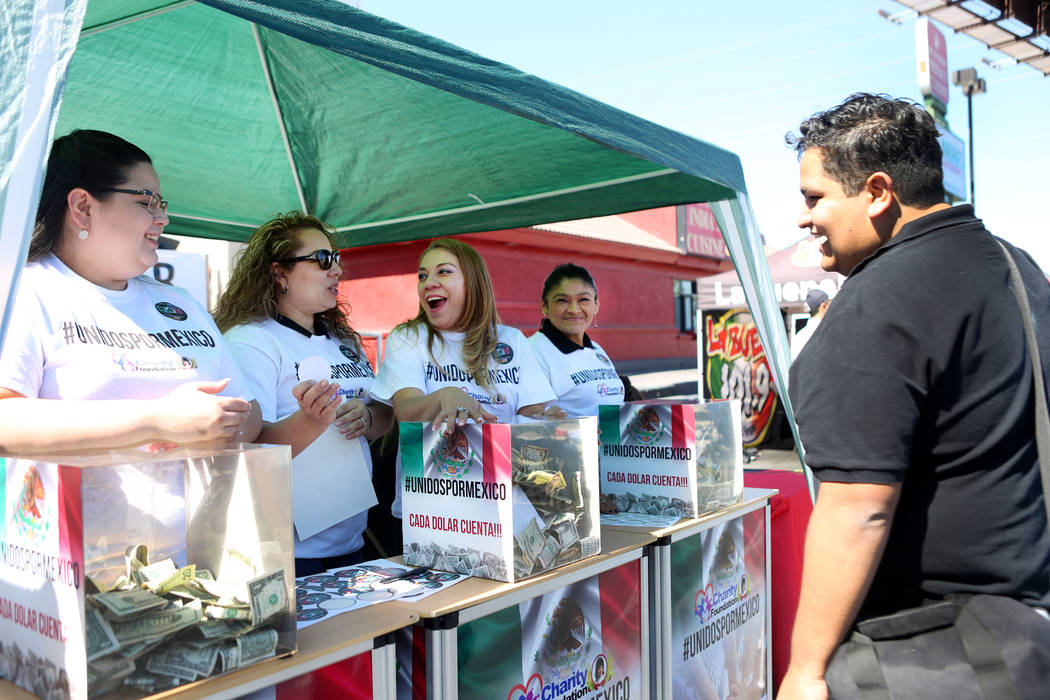 A day of revelry aimed to help thousands of Mexicans still sifting through rubble.
At least 400 people gathered in the early afternoon Sunday for a fundraiser in the central valley to benefit the victims of the earthquake that rattled Mexico last week.
Organizers started arranging the event Wednesday, a day after a magnitude 7.1 earthquake hit Mexico's capital and surrounding areas. At least 307 people have died from the disaster.
"I think it's our obligation to help out," said Ruben Anaya, chief operating officer of Mariana's Supermarkets, which organized the event through its charity foundation.
Proceeds from the festival, in the parking lot in front of the Mariana's at Valley View Boulevard and Sahara Avenue, are expected to be funneled into one of three charities by Wednesday — the Mexican Red Cross, UNICEF Mexico and GlobalGiving — Anaya said.
Anaya expected up to 4,000 people to attend during the eight-hour festival.
"The community has really stepped up and donated," Anaya said.
The event included live music from about 10 bands, food, drinks and a bounce house for children. The smoky smell of grilling meat wafted through the air as dancing servers ladled aguas frescas into large foam cups. All profits from food sales went toward the donation pool.
Everything needed to produce the festival was donated, Anaya said. The stage and sound system were donated, and the bands played at no charge to the event organizers.
Attendees could also donate directly by dropping cash into one of several boxes under a tent near the festival's entrance. Anaya said workers were also taking donations of bottled water and canned food.
Mariana's Charity Foundation vowed to match donations dollar for dollar up to $20,000, Anaya said.
As of 6 p.m. Sunday, the event had raised $50,175, including the Mariana's foundation match, he said.
North Las Vegas City Councilman Isaac Barron said he wasn't surprised to see the turnout because he knows there is strong support in the community for helping Mexico.
"So many people here, I know in North Las Vegas, in Las Vegas and Clark County in general, we have our ties to Mexico," he said.
Chris Roman, a Latin Chamber of Commerce board member who helped spread the word about the event, said people from all different backgrounds supported the cause. He called Sunday's turnout "heartwarming."
"(In) today's environment, a lot of people talk about divisiveness, the lack of civility, people don't care," Roman said. "This is proof positive people do."
Roman said the support shown during Sunday's event is just another example of Las Vegans stepping up when others are in need.
"We're a generous people," he said. "We really are when the need is there."
Contact Blake Apgar at bapgar@reviewjournal.com or 702-387-5298. Follow @blakeapgar on Twitter. The Associated Press contributed to this story.
A word from the sponsors …
Other major sponsors for Sunday's earthquake relief festival included Toro Taxes and United Nissan.