I-15 reopens after semitrailer crash near Charleston
Updated April 14, 2017 - 4:01 pm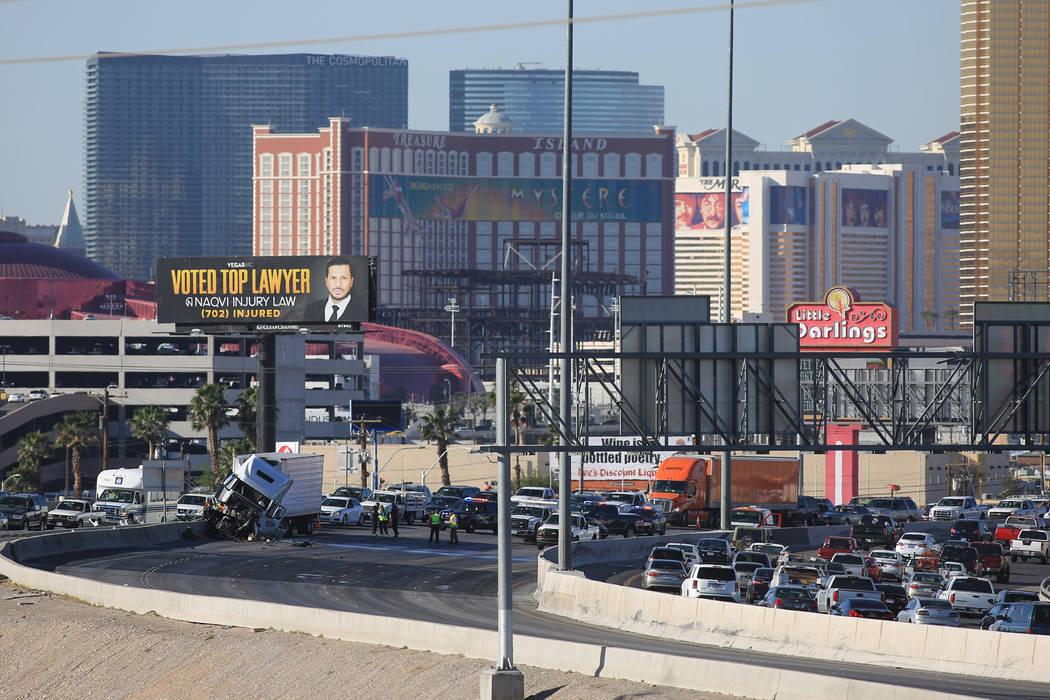 Northbound Interstate 15 near the Charleston Boulevard exit has reopened after being closed for almost seven hours after a semitrailer crash Friday morning.
About 6:30 a.m. the semitrailer, hauling ice cream, was northbound on I-15, approaching the eastbound Charleston off ramp when it struck a traffic barrier head-on, Nevada Highway Patrol trooper Jason Buratczuk said.
Buratczuk said the truck's driver was taken to Las Vegas City Jail on suspicion of DUI. He was injured in the crash and was treated by medical personnel at the scene.
The crash caused two gas tanks on the semitrailer to leak nearly 100 gallons of diesel across three northbound travel lanes, Buratczuk said. Hazmat crews spent several hours cleaning up the spill.
Buratczuk said the lanes reopened about 12:30 p.m. Friday.
Contact Jessica Terrones at jterrones@reviewjournal.com or at 702-383-0381. Follow @JessATerrones on Twitter.