Instructor who died in SpeedVegas crash was 2-time male breast cancer survivor and advocate
February 13, 2017 - 7:58 pm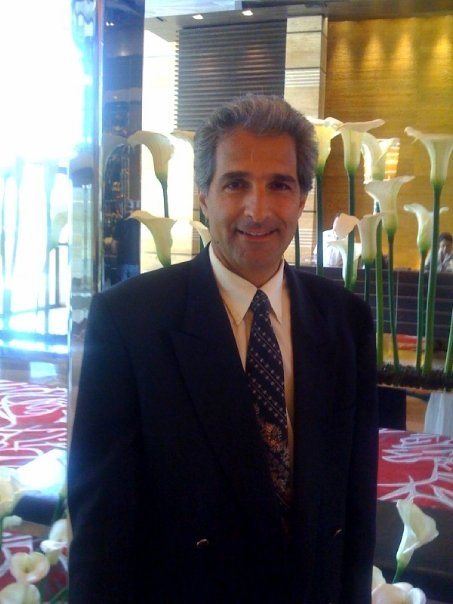 The SpeedVegas instructor who died in a crash Sunday was Gil Ben-Kely, a 59-year-old two-time breast cancer survivor and immigrant to the United States.
Ben-Kely had taught at SpeedVegas as a race driving coach, his daughter, Nathalie Ben-Kely-Scott said. The instructor and his client died Sunday afternoon after the driver lost control of a Lamborghini and it crashed into a wall, bursting into flames.
In a July guest post online for the Male Breast Cancer Coalition, Ben-Kely wrote that he was born in Israel and lived there until he was 23. After serving in the military, as is required of all Israeli citizens, he moved to Italy and lived there for 11 years. According to an article in David magazine, he participated in asphalt- and off-road racing there, with sponsorships from Alfa Romeo and Fiat.
"I'm a race driver coach," Ben-Kely wrote in the July post. "At SPEEDVEGAS I teach inspired racecar drivers how to drive faster and faster around each lap on a real racetrack. We drive exotic cars at high speeds around a 1.5 mile track with 12 turns. I have clients from all over the world and we give them an experience of a lifetime."
In the guest post, Ben-Kely wrote that he had suffered breast cancer and moved to Las Vegas in 2002 from New Jersey after his first mastectomy left him sensitive to cold. Breast cancer in men is rare; the American Cancer Society reports that less than 1 percent of all breast cancer cases develop in men.
The disease struck again 10 years after the first diagnosis, Ben-Kely said; he would require another mastectomy.
Ben-Kely's LinkedIn page lists his most recent job as real estate consultant and partner at Shanthalie Enterprize LLC.
Susan G. Komen Nevada posted to Facebook, "Gil was an avid race car driver and a wonderful family man. As we try to comprehend this tragic loss, we ask that you keep his family, friends and co-workers in your thoughts."
Contact Rachel Hershkovitz at rhershkovitz@reviewjournal.com or 702-383-0381. Follow @rzhershkovitz on Twitter.
RELATED
SpeedVegas closed until further notice after 2 die in Lamborghini crash Sunday
2 die in fiery crash at SpeedVegas racetrack