Investor snags office complex in southwest Las Vegas for $17M
January 8, 2018 - 11:13 am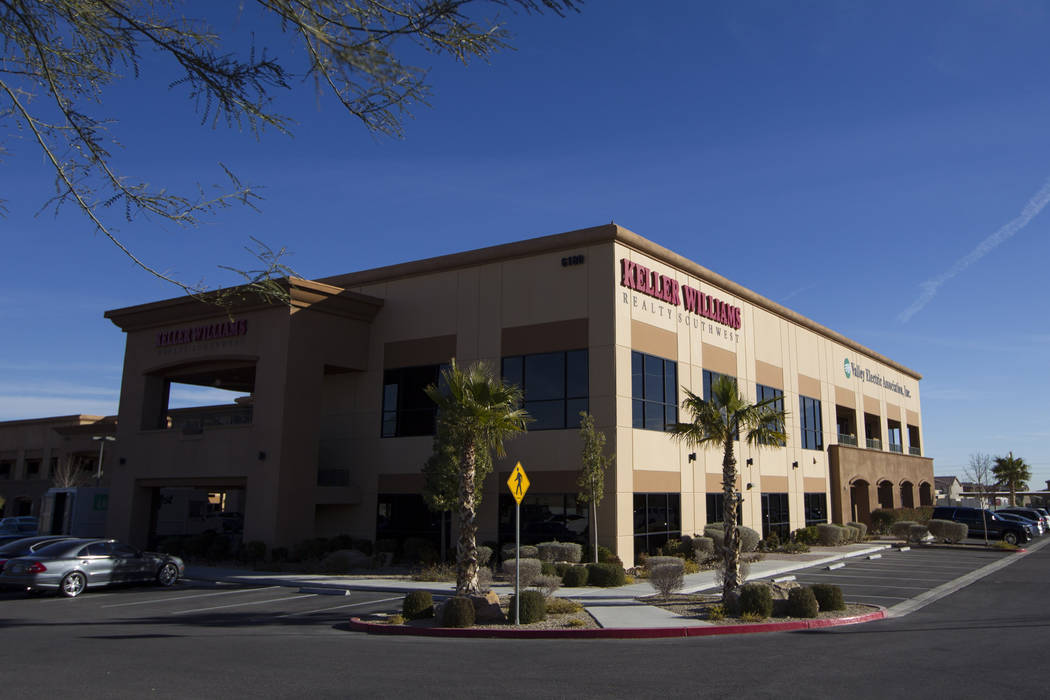 A once-mothballed office complex in the Las Vegas suburbs recently sold for a sharp increase from a few years ago.
Las Vegas real estate investor Constantino Noval bought Red Rock Business Center last month for $17 million, property records show.
The 4.6-acre complex, on Brent Thurman Way at Patrick Lane in the southwest valley, consists of two 2-story buildings that are 37,000 square feet each.
The seller, Colorado-based Real Capital Solutions, had bought it for $12.2 million in 2015, records show, when the complex had more empty space.
The deal injects more money into Las Vegas' still-wobbly but improving office market. It's also another boost for a bubble-era project that, like many others from that time, was mothballed and hit with litigation after the market crashed.
Noval, a Spain native who has lived in Las Vegas for 30 years, said in a brief phone interview last week that he buys commercial properties such as shopping centers and office buildings. He said that he was interested in Red Rock Business Center because it's about 90 percent occupied and has good tenants.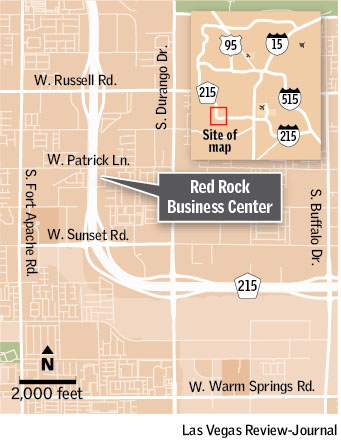 Current tenants include homebuilder Toll Brothers, Diamondback Land Surveying and Valley Electric Association, according to listing broker Wil Chaffee of Sun Commercial Real Estate, which is also a tenant there.
The sale closed Dec. 15. Real Capital announced the deal days later, saying it lets the firm reinvest in Las Vegas commercial properties.
Graham Riley, vice president of commercial acquisitions at Real Capital, did not respond to a call and an email seeking comment.
The complex used to be known as Copper Pointe Business Park, and like countless other projects in town, it carries a volatile history.
Las Vegas developer David Inman acquired the site in 2006 and took out a $14.7 million construction loan from U.S. Bank to build the complex, property and court records show.
But in 2009, after the market crashed, U.S. Bank sued the project's development company, alleging it had defaulted on the loan, had not finished construction and had abandoned the property.
The bank wanted a receiver to take charge of the site, saying in court papers that the property was "not physically secured to protect against vandalism and waste."
Inman's group fired back, saying in court papers that the loan was supposed to be shelled out in installments but the bank cut off funding. As a result, the developers claimed, they were unable to pay subcontractors and construction had largely stopped.
The site was later seized through foreclosure, and Inman filed for personal bankruptcy, records show.
WGH Partners acquired the project in 2012, finished construction and sold it to Real Capital. It was 54 percent occupied at the time of sale, according to an announcement of the deal.
WGH co-founder Benjy Garfinkle said on Monday that the buildings were probably 50 percent finished when his group bought them. There had been some vandalism, but it was "pretty minor," he said, adding that his group hired a security firm to conduct live patrols.
In a phone call last week, Inman largely declined to comment on the record. But he said the office complex was the first development that he had started but never finished, and that his situation wasn't unique.
After its wild real estate bubble, Las Vegas was one of the hardest-hit areas of the country during the recession. Abandoned, partially built projects blighted the valley, lawsuits were flying, and bankruptcies and foreclosures soared.
"Whatever happened to me, happened to so many others," Inman said. "My story is not unusual."
Contact Eli Segall at esegall@reviewjournal.com or 702-383-0342. Follow @eli_segall on Twitter.