'Joy for life': Henderson man remembered by family, tennis community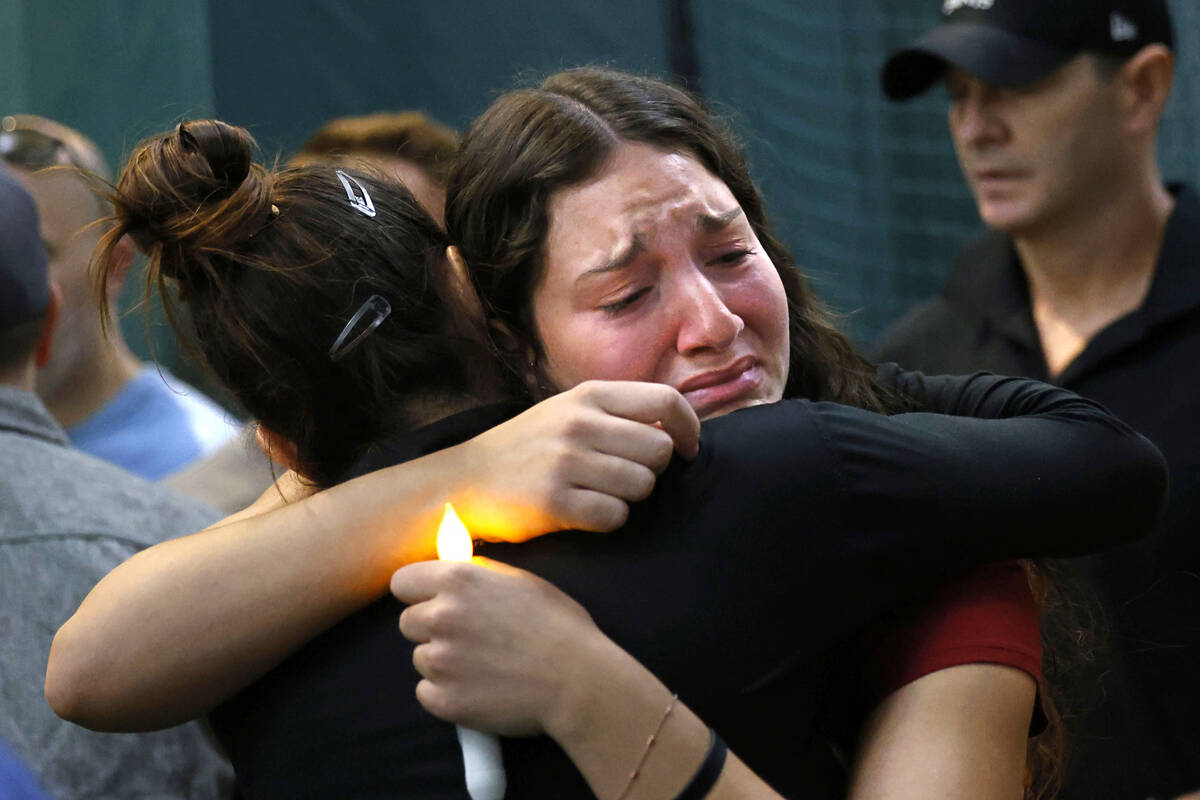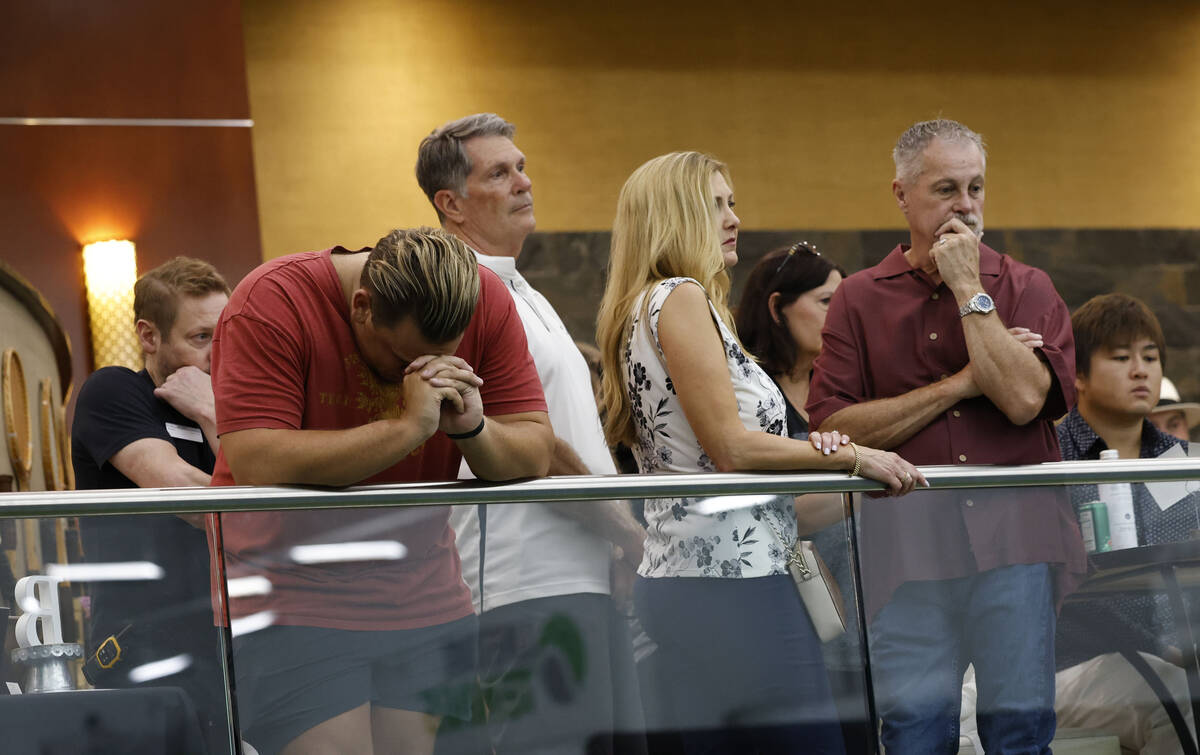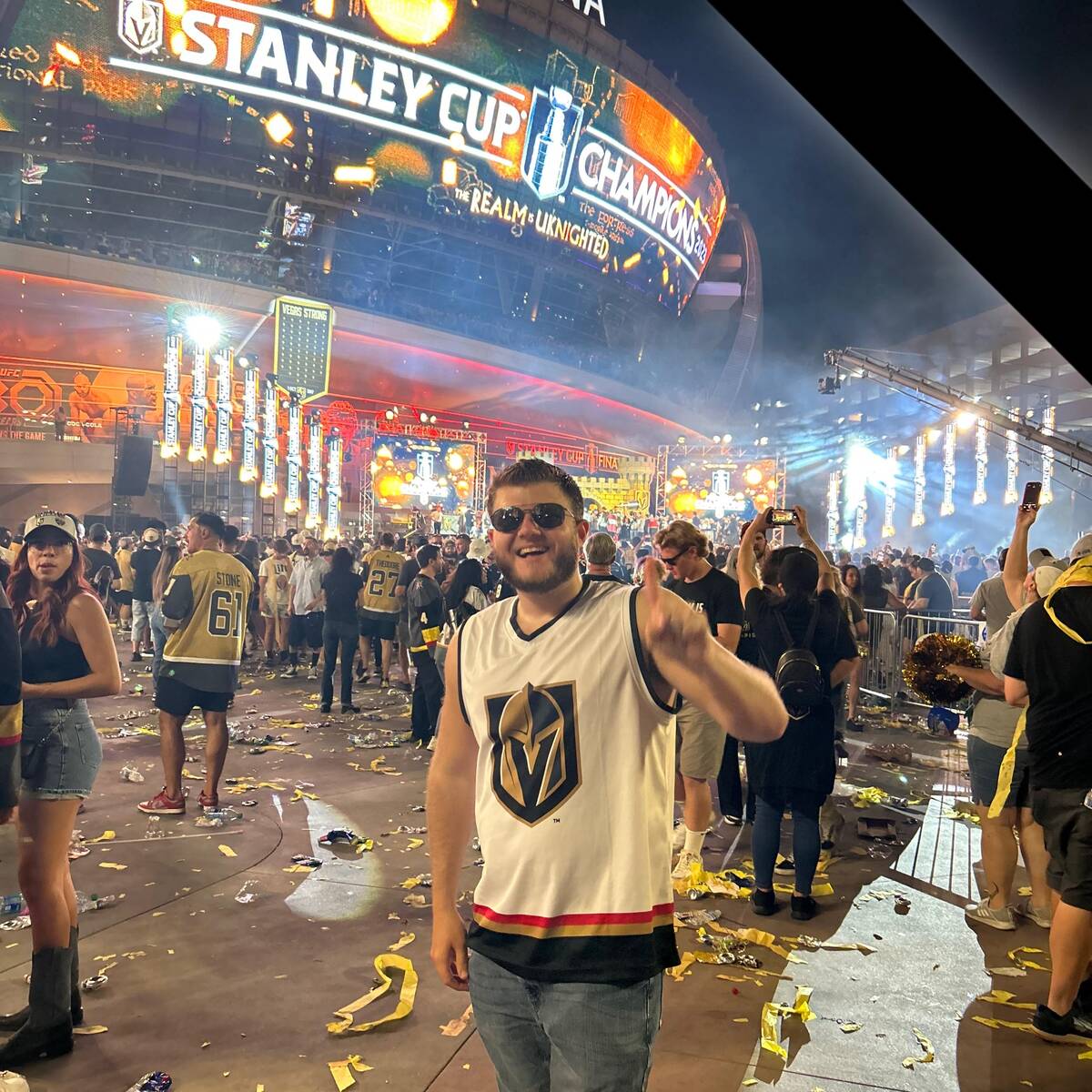 About 100 people gathered Friday night at a Henderson country club to honor the memory of an avid 24-year-old tennis player who died suddenly last week.
Brandon Farber collapsed at the Life Time Green Valley tennis courts on July 10 and later died at Sunrise Hospital and Medical Center.
As of Friday, his official cause and manner of death had not been determined by the coroner.
Friends, family and members of the local tennis community gathered around 6 p.m. at the indoor tennis courts for a celebration of Farber.
A slideshow of photos showed him at sporting events, traveling with his family and playing basketball and tennis.
Some in attendance dabbed their eyes while couples held each other. Smiles broke through tears as people reacted to silly photos and baby pictures of Brandon.
His aunt, Nicole Paulson, said her nephew had a fervor for life and always had a smile on his face.
"He just has a real joy for life," Paulson said. "You see that in his smile."
Life Time held a special place for the Farbers. Brandon's mom Dawn works at the club's tennis desk, and Brandon worked there as a front desk associate during college. Dawn, Brandon, his dad Charlie and his younger sister Harley were fixtures at the club.
Paulson described Brandon as a role model for her own children, both on and off the tennis court.
Life Time staff shared stories about working with Brandon and the impact he made to members when he worked the front desk.
Henderson resident Rob Murphy is friends with Charlie Farber but remembered playing in basketball games with Brandon.
"They were inseparable," Murphy said. "Charlie's a nice guy, just down to earth. A great father."
The evening culminated with a tight circle on one of the tennis courts as everyone held flameless electric candles and shared in prayers and silence. Brandon's mom Dawn shared several tearful embraces with mourners as they quietly left the court.
Along a railing looking down at the tennis courts were tables with pictures of Brandon. One table included several meaningful items including a tennis racket. Guests wrote messages on poster paper laid out in front of large framed pictures of Brandon and his family.
"It's huge," Paulson said of the turnout. "I haven't seen some of these people in years and they're here supporting them. People I don't even know."
Farber's death was another blow to the local tennis community, who just recently mourned the loss of 43-year-old Ryan Vannah, who collapsed while playing at Red Rock Country Club in January.
An online fundraiser for his family had raised more than $12,000 as of Friday night.
A visitation will be held from at 10-11:30 a.m. Sunday at Palm Mortuary Eastern, 7600 S. Eastern Ave., with services to follow.
"He will never be forgotten," Paulson said. "He will always stay in our memories forever."
Contact David Wilson at dwilson@reviewjournal.com. Follow @davidwilson_RJ on Twitter.