Judge rules hidden payment didn't affect outcome of machete murder trial
December 19, 2014 - 9:59 pm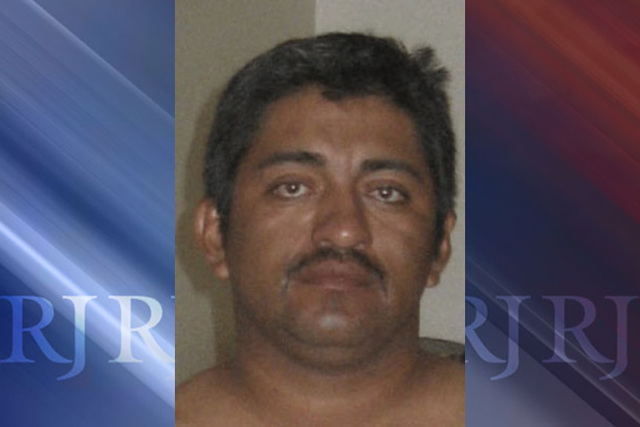 A jury's knowledge of a rental payment prosecutors kept hidden wouldn't have changed the verdict in the case of a man convicted of killing a woman with a machete in 2007, a Clark County judge ruled Friday.
Victor Cruz-Garcia faced the death penalty for hacking Beatrice Alvarez, 46, to death in 2007 and cutting off her 27-year-old son's arm and a finger, which were reattached, and slicing up her 12-year-old daughter.
Public defenders argued the survivors' testimony changed after the district attorney's office covered $500 in rent for Alvarez's children. Not knowing about the payment hurt the defense's ability to argue Cruz-Garcia committed the brutal attack as a result of insanity, they said. His attorneys agreed he had done the crime, but said he was mentally ill.
Jurors didn't buy the insanity defense and found Cruz-Garcia guilty of first-degree murder and two counts of attempted murder. He was sentenced to life without the possibility of parole.
Public defenders had asked in August for Judge David Barker to toss the conviction, but he denied the request Friday.
Because the 2008 payment happened four years before the 2012 trial, it doesn't make sense that it would have substantially influenced the victims, Barker ruled. Besides, the judge said, they already would have been biased against Cruz-Garcia since he killed their mother.
Barker also found that the defense failed to prove that the victims' testimony had changed after the payment.
The judge ruled that he didn't have jurisdiction over the public defender's motion to dismiss the case because of a claim of "systematic prosecutorial misconduct," but he noted that he found no evidence to support that claim.
The district attorney's office has denied claims that the practice is secretive or emblematic of prosecutorial mis­conduct.
During hearings, Barker ordered the district attorney's office to produce a complete record of what had been paid in the case. But that was never produced.
Deputy Public Defender Julia Murray said her office is still reviewing the order and its options, but would likely appeal the decision.
The machete case is one of many uncovered by a Review-Journal investigation that showed the district attorney's office had paid witnesses' rent using an off-budget checking account. The revelation that prosecutors have paid witnesses' rents, sometimes for amounts more than $1,000, shocked defense attorneys and has sent some cases, including this one, back to court.
A public records request showed more than 50 payments were made to cover witnesses' rents and expenses over a decade. The Review-Journal found two instances in which a payment was disclosed.
While this case is one of dozens in which the district attorney's office made a payment, it stands out because prosecutors disclosed the case number. The office is keeping several case numbers secret, along with other records related to the payments.
The public defender's office and several other defense attorneys have been trying to learn what cases are affected. Clark County District Attorney Steve Wolfson said in August he was changing his office's disclosure practices and would inform defense attorneys about payments, records permitting.
The Review-Journal is suing to gain access to those records.