Judge sets $11 million bail for man accused of videotaping sex with children
January 20, 2016 - 11:02 am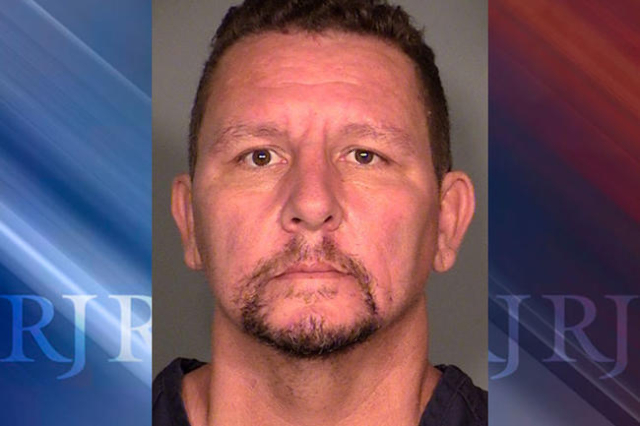 A judge set an $11 million bail Wednesday for a man prosecutors say videotaped sex acts with children.
Christopher Sena, along with his wife, Deborah Sena, and ex-wife Terrie Sena, were arrested in late 2014 and charged with video taping sexual assaults against at least eight children.
Terrie Sena pleaded guilty to one count of sexual assault and was sentenced to 10 years to life in prison.
Trial for Christopher Sena, the alleged leader of the attacks, was set for November. He faces 124 counts, including sexual assault with a minor, open or gross lewdness, incest and child pornography.
Deborah Sena, who faces fewer counts but similar charges, is slated for trial next month.
The trio and some of their children had lived in the same trailer where police said the abuse occurred for over 12 years, in the 6000 block of Yellowstone Avenue, near the intersection of Lake Mead and Hollywood boulevards.
The investigation began in September 2014 when Deborah Sena, another adult and a child told an attorney that Christopher Sena would force members of the family to have sex with each other, police said. The attorney told police as required by law.
Days later, a Metro SWAT team served a search warrant at the Sena house and arrested Christopher Sena and took at least 30 pieces of recording equipment, video and images.
After detectives reviewed the videos, Terrie Sena and Deborah Sena, were also arrested.
Contact reporter David Ferrara at dferrara@reviewjournal.com or 702-380-1039. Find him on Twitter: @randompoker