Kids serve fresh-squeezed compassion at Sunset Park — PHOTOS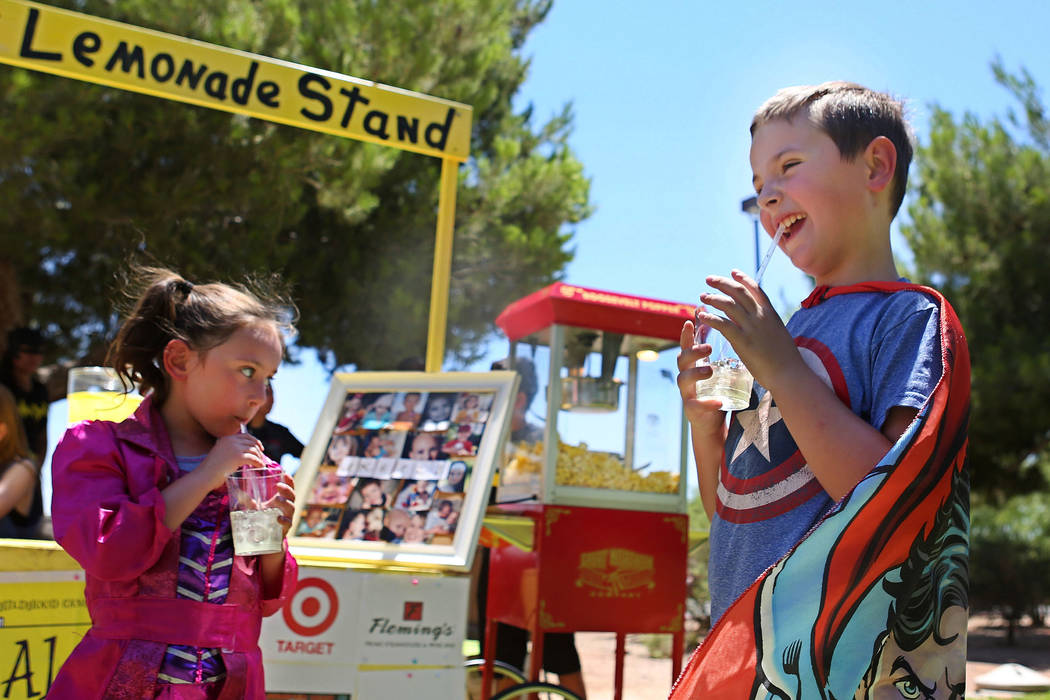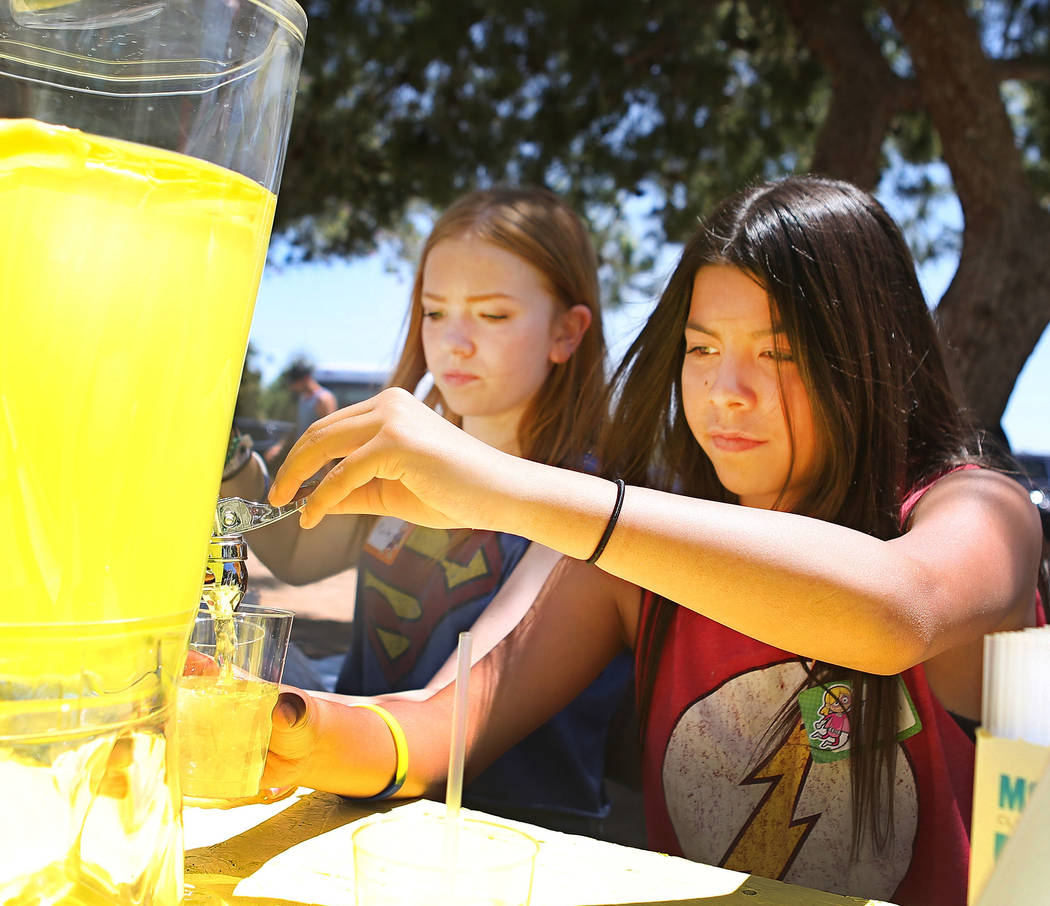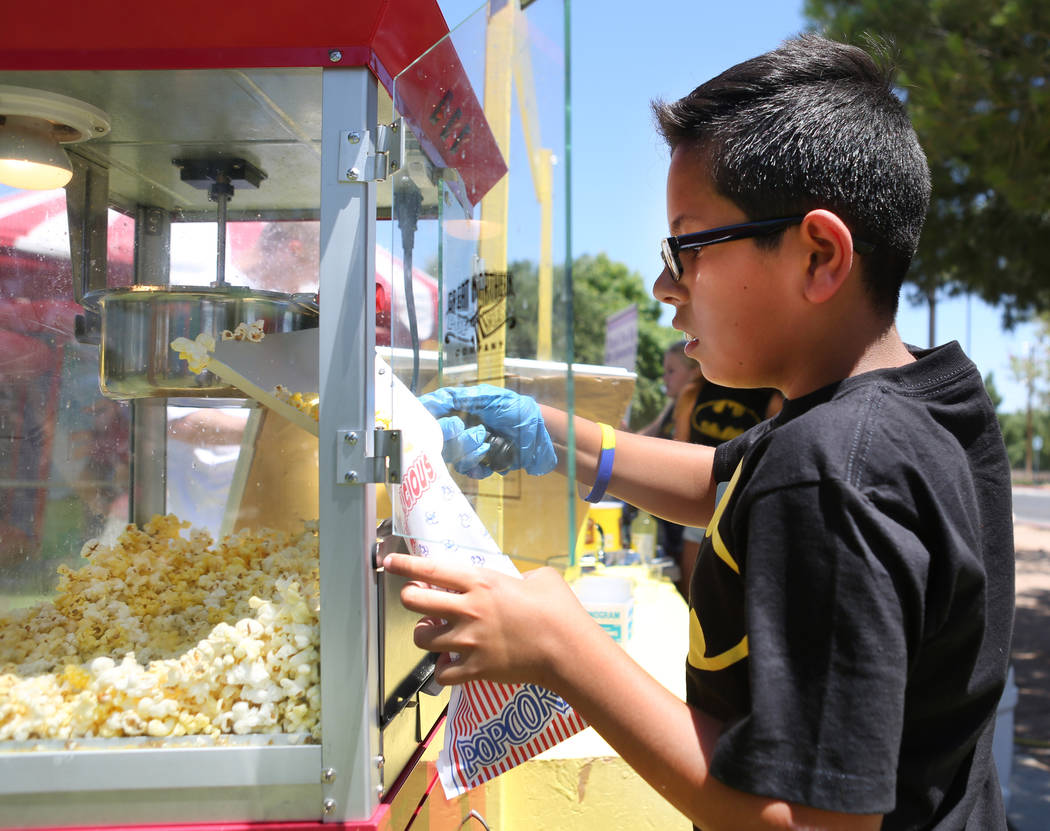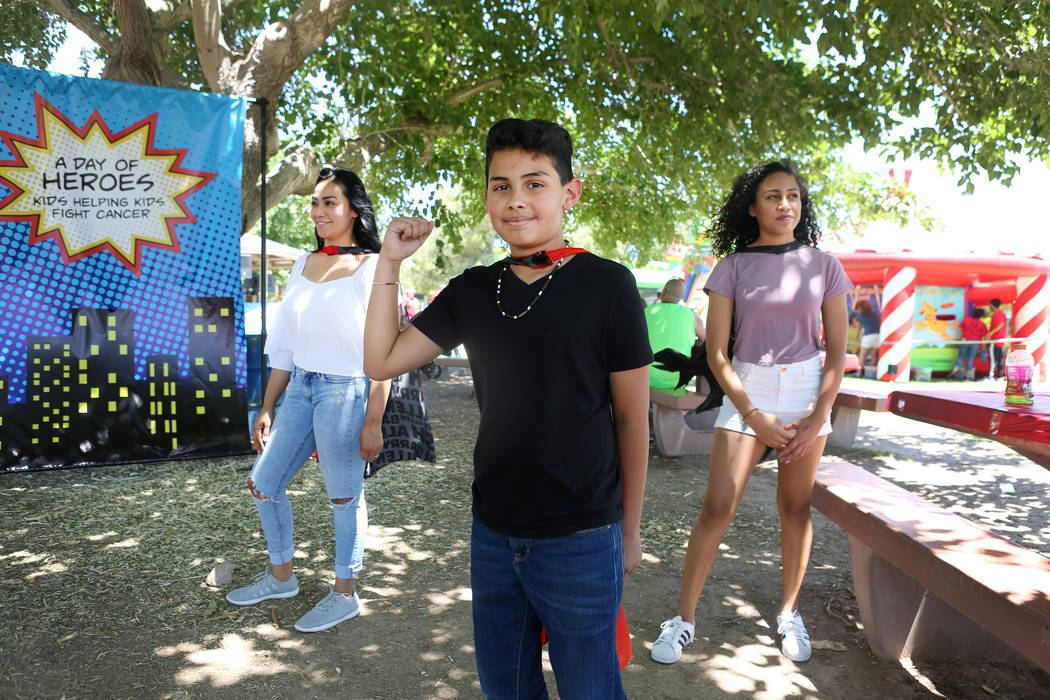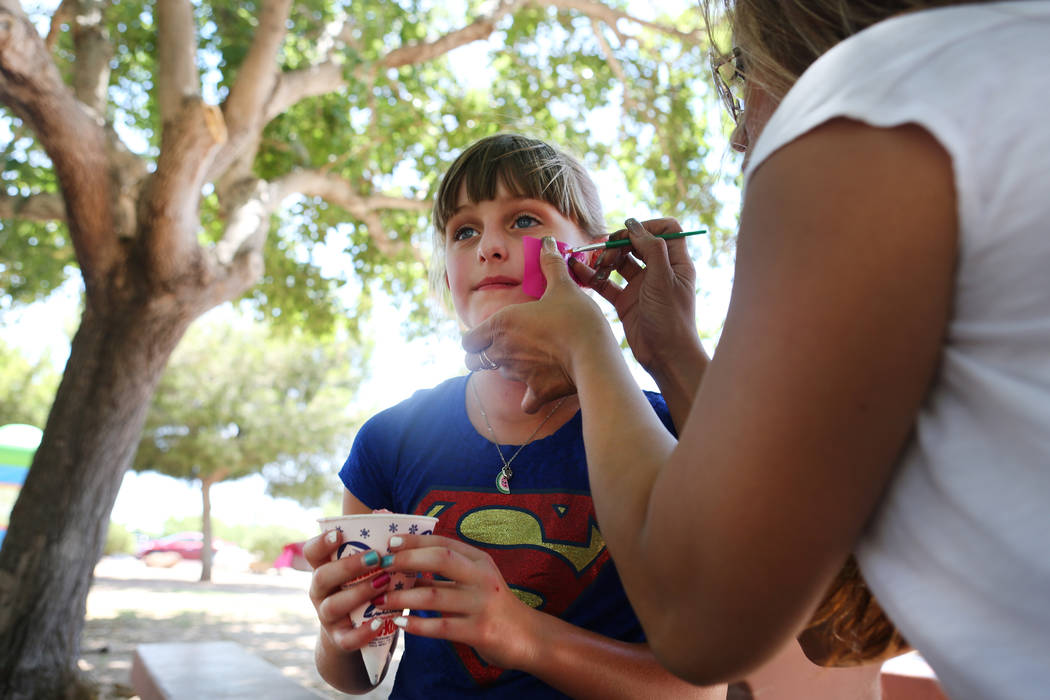 Lemonade was popular on a hot Sunday afternoon at Sunset Park in Las Vegas, thanks to a fundraiser for Alex's Lemonade Stand Foundation, a national childhood cancer foundation.
Zoey Blascovich, 5, and Adam Kemper, 9, enjoyed their lemonade during the fundraiser. Adam said he wore his superhero cape because he is saving lives for people who have cancer, trying to be the hero.
The foundation, a national nonprofit, invites volunteers of all ages to host lemonade stands during Alex's Lemonade Days, June 3 to June 11, to help raise money for childhood cancer research.
According to the foundation's website, Lemonade Days has raised more than $13 million through 24,000 stands and events since 2004.