Lake Mead installs new weather-monitoring buoys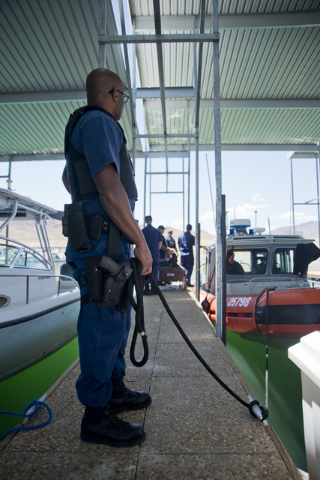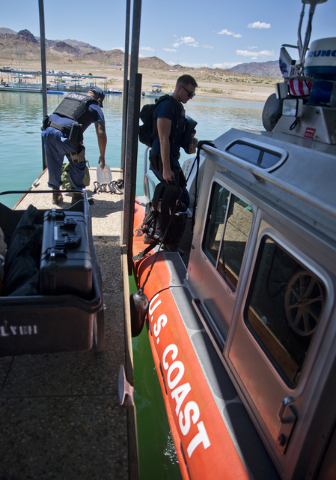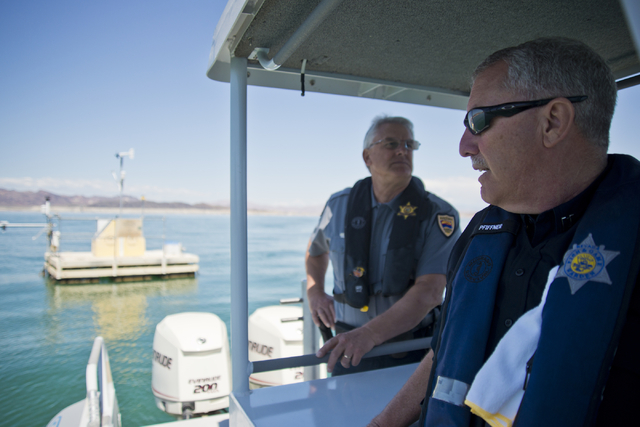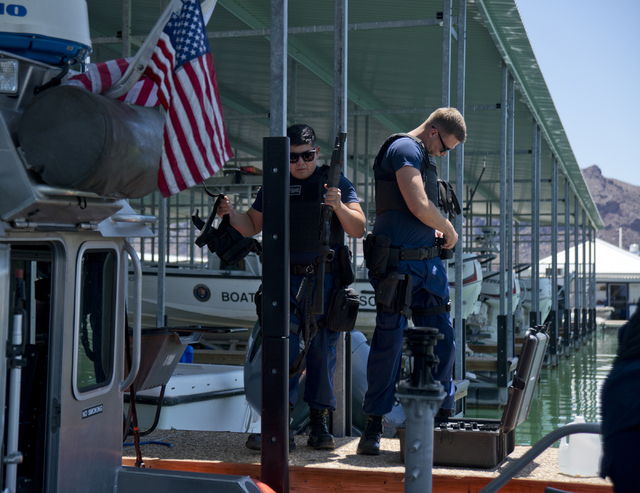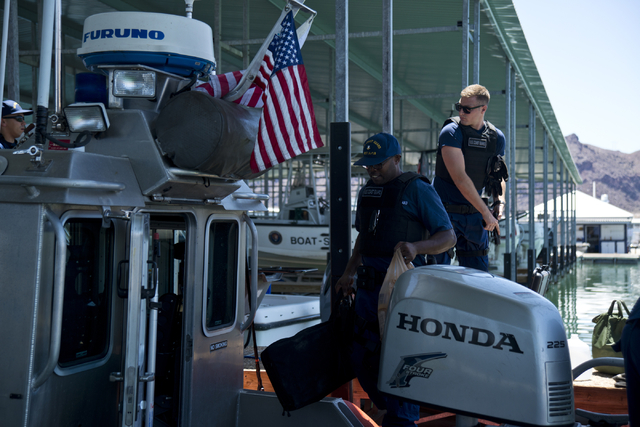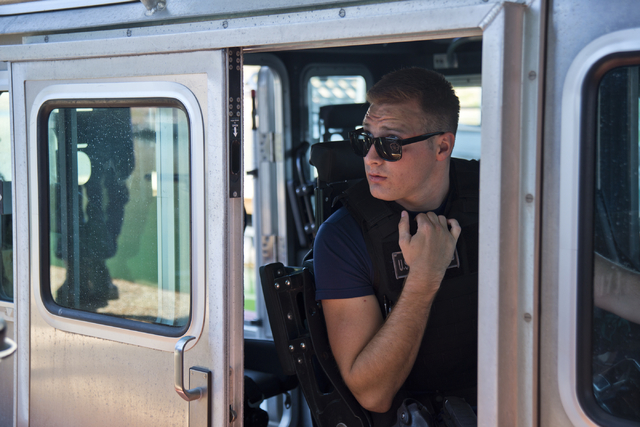 The multitudes of boaters expected to head to Lake Mead National Recreation Area this Memorial Day weekend have a handy new way to check weather conditions on the water before they even begin to back their trailers down the launch ramps.
The National Park Service recently installed five weather buoys on Lake Mead and Lake Mohave that send hourly updates about wave and weather conditions to a mobile-friendly website that visitors can check on their phones anywhere they have cell reception.
More than just offering a convenient option, authorities hope the buoys can make a difference in public safety. Armed with better information, boaters can avoid ending up in rough waters, said Todd Lericos, a National Weather Service meteorologist.
Before this service was available, boaters had to contact the weather service directly. Now they have access to an interactive map that will give them up-to-the-hour information for specific lake areas.
"What we're hoping is that real-time information on the lake will help boaters make better decisions," Lericos said during a pre-Memorial Day weekend media day.
The new technology could also help authorities during search and rescue missions on the lake, said David Pfiffner, boating law administrator for the Nevada Department of Wildlife.
Knowing which way the wind is blowing and how high the waves are can help predict where a person who falls overboard may be before patrol boats make trips across the lake.
The real potential of the technology is preventing hazardous situations by giving the public condition information upfront, said Tim Baumgarten, boating law administrator for the Arizona Game and Fish Department.
"Then we wouldn't have to rescue them," he said. "That would make our jobs real easy."
This technology is good news for Lake Mead recreationists this weekend, as officials expect up to 300,000 visitors.
Contact Blake Apgar at bapgar@reviewjournal.com or 702-383-0342. Find @BlakeApgarLV on Twitter.