Lake Mead may get a boost as Rockies snowpack off to strong start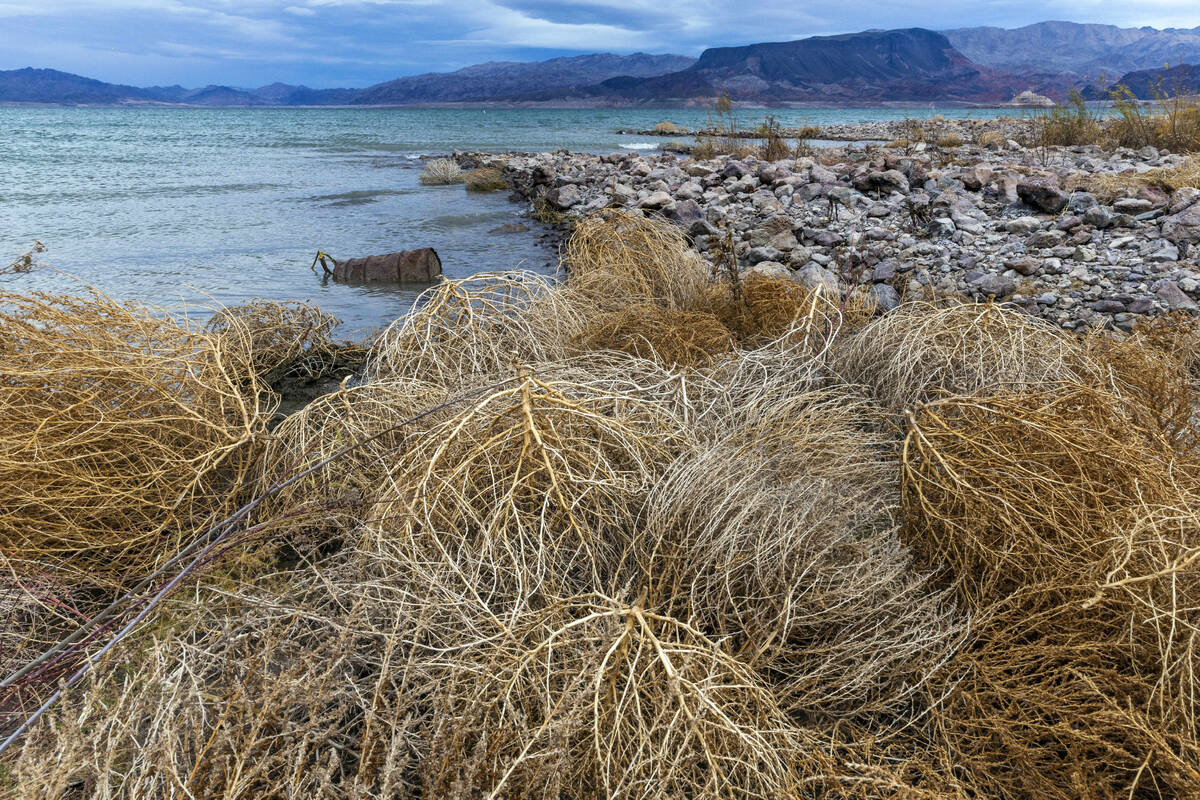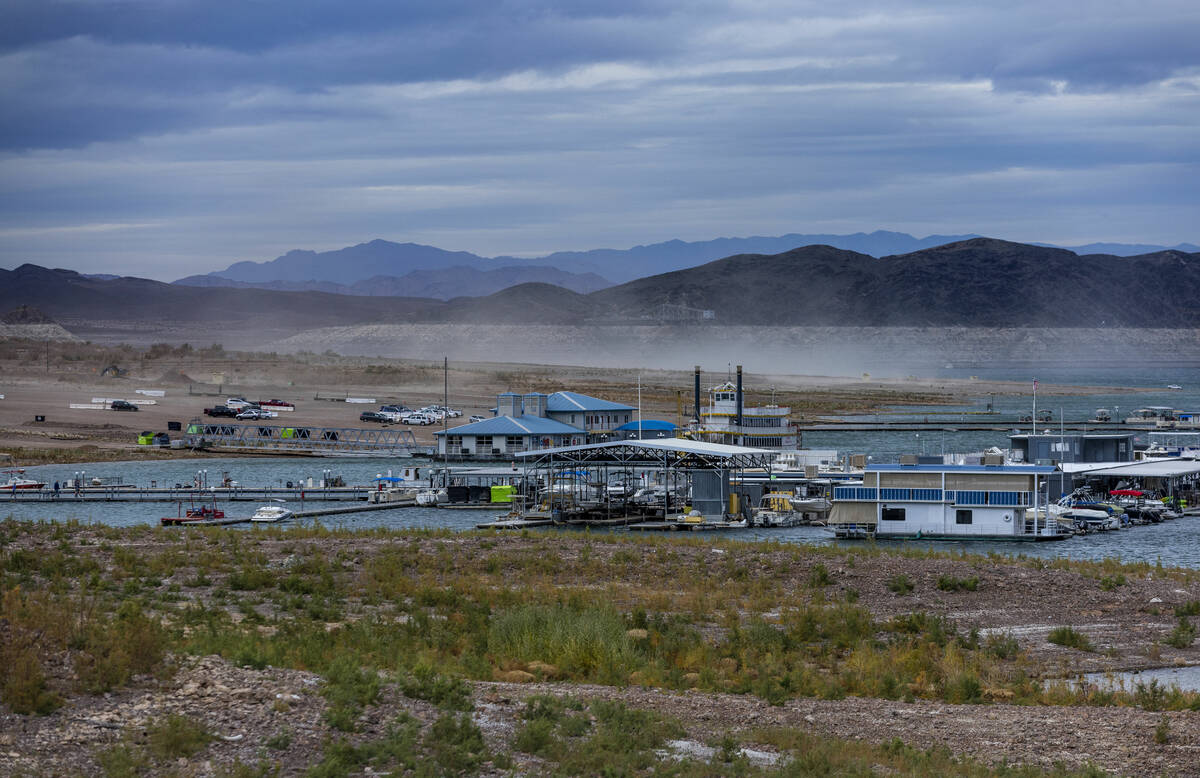 The Rocky Mountains snow season is off to a well-above-average start thanks to a recent surge of stormy weather across the West. But whether it will be enough to buoy levels at Lake Mead and along the Colorado River remains to be seen.
The Upper Colorado River Basin snowpack currently sits at 140 percent of the median over the last 30 years, according to data from the U.S. Bureau of Reclamation. That's in large part due to a recent series of atmospheric river storm systems that swept across much of the West right after Christmas, dumping ample amounts of snow and rain.
In most years, the hefty early snowfall would be reason for celebration along the Colorado River basin, which relies heavily on snowmelt runoff from the snowpack in the Rockies to fill the river and its tributaries. But experts say the hotter and drier conditions driven by climate change make it difficult to know just how much even a great snow year could help the drought-stricken river and its two main reservoirs, which now sit at roughly three-quarters empty.
"It's definitely encouraging," said Dan McEvoy, regional climatologist at Desert Research Institute. "But in terms of making a dent in the long term deficit in Lake Mead and Lake Powell, there's still a very long way to go to get out of that drought."
If the heavy snowfall trends continue through spring, it could help temporarily buoy levels at Lake Mead a bit, McEvoy said. And if enough snow falls this winter, lake levels could actually rise, which hasn't happened in a significant way since 2011.
Buying time
That also could buy water managers and regulators more time to figure out how to protect critical water delivery and hydropower infrastructure at Hoover and Glen Canyon dams as federal and state officials work toward finding a solution to address the Colorado's water woes.
But even one extremely wet year won't be nearly enough to offset 20-plus years of severe drought and chronic overuse along the river, McEvoy said.
"It's going to take several wet years, close to five years to a decade of mostly wet years, and that just hasn't happened recently," McEvoy said.
The snowpack totals to date are equal to about 57 percent of the median April peak. Forecasts show the storms continuing to move through the region for at least the next seven to 10 days, which will bring in even more snow totals.
The start of this year's snow season is reminiscent of last year's start, with heavy snowfall totals in late December and early January. But after the first week of January through most of February 2022, the faucets all but shut off, McEvoy noted.
"We know that can potentially happen this year. And last year ended in a drought year again," McEvoy said.
The question looming over the river is whether that pattern will continue, but McEvoy said there's no real way to forecast that future.
Even if the heavy snowfalls persist through the spring, there is another concern about just how much of that water will make its way back into the Colorado River system and in turn, into Lakes Mead and Powell.
'Warming world'
The hotter temperatures combined with the persistent lack of precipitation over the last several years have dried out the soil in the Upper Colorado River Basin. Those conditions mean that more water from the melting snow seeps into the thirsty soil than normally would, leaving less water to flow into the Colorado and its tributaries.
At a water users conference in Las Vegas last month, Bureau of Reclamation officials laid out just how bad that runoff efficiency has been in recent years. They noted that last year's snowpack ended at around 90 percent of average totals. But the drier soils led to far worse runoff of 59 percent of average. The year before was even worse, with 29 percent of average runoff.
"That is one of the challenges with climate change and the warming world. With the same amount of precipitation and same amount of snow, you're not always getting the same amount of water going into the reservoirs in the spring and summer," McEvoy said.
On top of smaller amounts of water flowing into the river, the snowpack has been melting sooner and sooner throughout the 23-year drought that's gripped the Southwest since 2000, said Michael Kerwin, a climate change researcher and director of the University of Denver's Environmental Science Program.
"By the end of April and May, you've pretty much depleted the snowpack. That's essentially 20 to 25 days earlier than it had been historically," Kerwin said.
Still, Kerwin described the current snowpack as a "hopeful situation," especially when looked at in combination with similarly heavy precipitation across Utah, Nevada and the Sierra Nevada in California.
It's difficult to make any longer-term predictions about whether this is the start of a wetter period going forward, but Kerwin said climatologists can say that it appears that the persistent La Niña condition, which historically means lower snowpack and drought in the Colorado region, is beginning to break somewhat.
"This is good. It will help," he said of the change. "It won't help that much with the absolutely dire situation at Lake Powell and Lake Mead. But we have to start somewhere if it's going to turn around."
Contact Colton Lochhead at clochhead@reviewjournal.com. Follow @ColtonLochhead on Twitter.