Lake Mead surges into sixth among nation's busiest parks
February 27, 2018 - 4:06 pm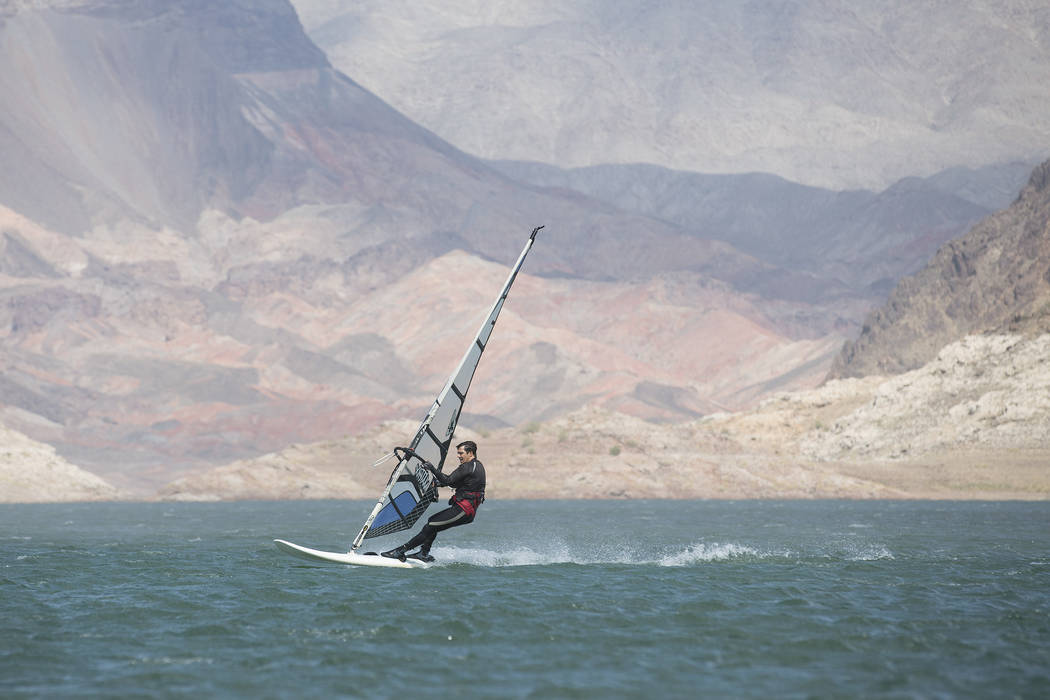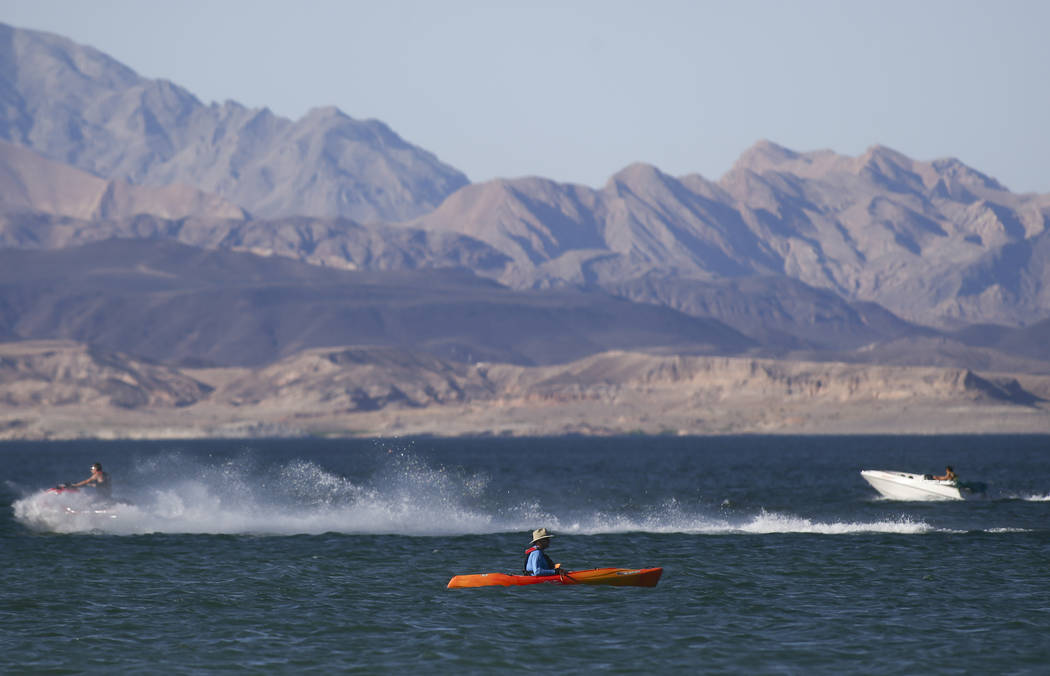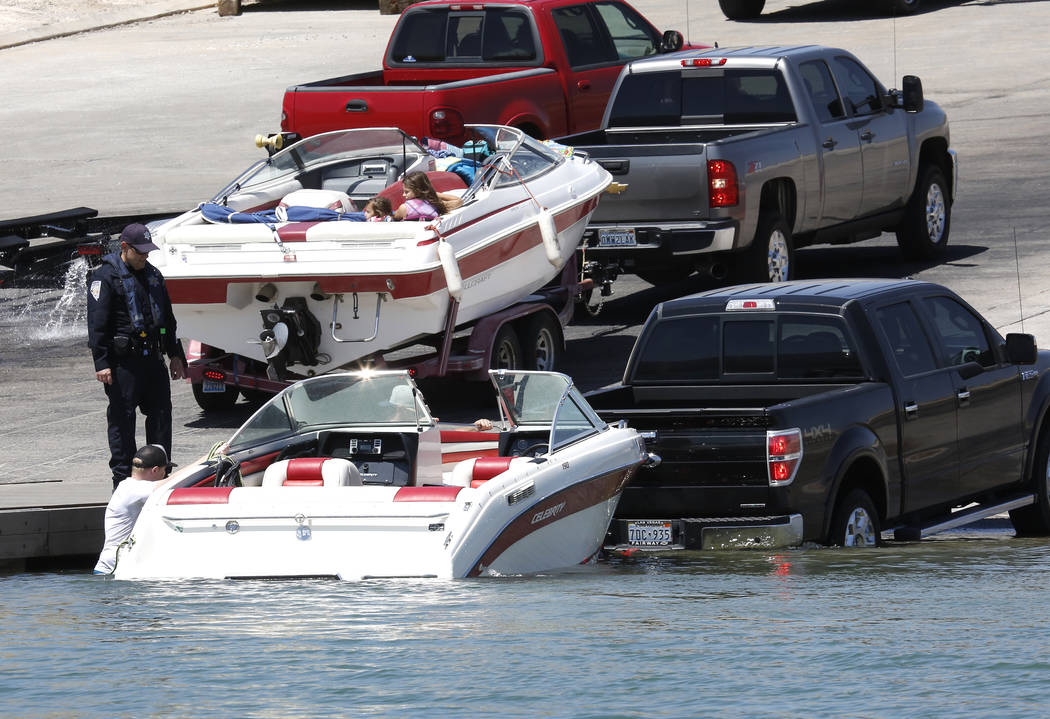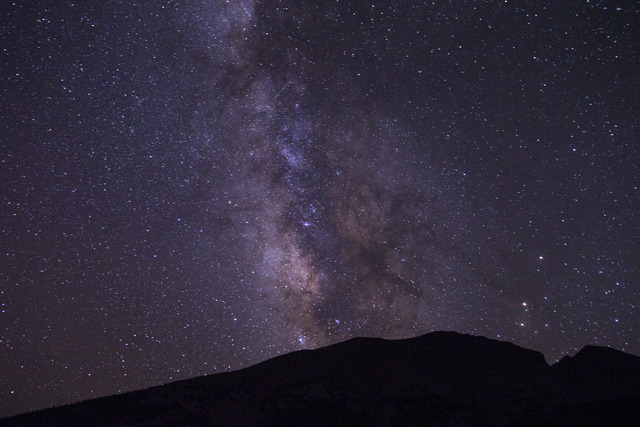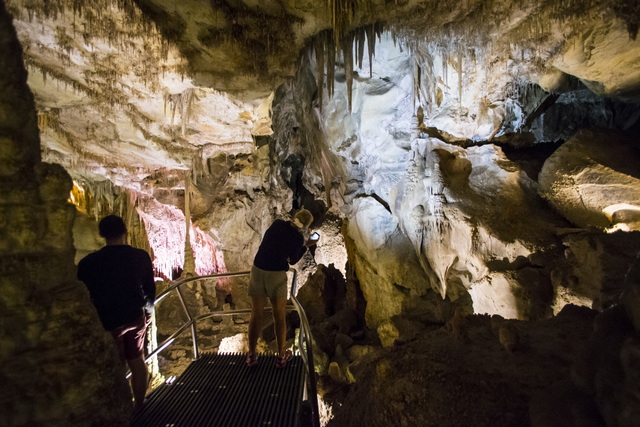 Lake Mead National Recreation Area rose to sixth among the nation's busiest parks in 2017 with almost 7.9 million visitors.
It was Lake Mead's highest total since 2003, and it helped propel the National Park Service to its second busiest year on record, according to statistics just released by the agency.
The 1.5 million-acre recreation area just east of Las Vegas was the nation's seventh busiest park in 2016. Park spokeswoman Christie Vanover said Lake Mead used to rank as high as third back in the 1990s, when visitation topped 9 million several times.
Nationwide, almost 330.9 million people visited 379 park service sites last year, roughly 89,000 shy of the all-time record of just under 331 million set in 2016, when the service celebrated its 100th anniversary.
"I think overall the National Park Service is starting to see its Find Your Park program work," Vanover said of the promotional campaign the service launched in conjunction with its centennial. "And from Las Vegas, it's really easy to find Lake Mead."
The recreation area saw a 10 percent jump in visitation between 2016 and 2017, and most of that increase came through the three entrance stations closest to the Las Vegas Valley, Vanover said.
Business was similarly brisk in 2017 at other parks within a few hours' drive of Las Vegas. Zion National Park in Utah saw its fourth straight year of record attendance with just over 4.5 million visitors, while Death Valley National Park in California notched its second-highest visitor total on record with just under 1.3 million visitors.
Zion has become so choked with tourists that the park service is considering a year-round online reservation system just to enter the main gate.
Even Great Basin National Park, typically one of the nation's sleepiest sites, has seen a surge. The only national park located entirely in Nevada drew a record 168,000 visitors in 2017, an increase of 16 percent over the previous year. Prior to 2014, annual visitation at Great Basin never topped 100,000.
"Great Basin has now more than doubled its visitation in the past eight years," said Curt Dimmick, the park's acting superintendent.
In the summer months, that translates to crowded campgrounds and sold-out tours of Lehman Caves, though you can still find plenty of peace and quiet elsewhere the park, Dimmick said. "In the past, you didn't have to worry about competition for campsites and things like that. Now you have to think about that."
The nation's busiest park site in 2017 was Blue Ridge Parkway, a 470-mile scenic road that meanders from Shenandoah National Park in Virginia to the park service's third most heavily visited site, Great Smoky Mountains National Park on the Tennessee-North Carolina border.
Golden Gate National Recreation Area in San Francisco fell to second after topping the list in 2016, 2014 and 2013.
Gateway National Recreation Area in New York City and New Jersey ranked fourth last year, followed by the Lincoln Memorial.
Contact Henry Brean at hbrean@reviewjournal.com or 702-383-0350. Follow @RefriedBrean on Twitter.
Found your park?
The busiest National Park Service sites in 2017, according to the agency:
1. Blue Ridge Parkway: 16.1 million visitors
2. Golden Gate National Recreation Area: 15 million
3. Great Smoky Mountains National Park: 11.3 million
4. Gateway National Recreation Area: 9.2 million
5. Lincoln Memorial: 8 million
6. Lake Mead National Recreation Area: 7.9 million
7. George Washington Memorial Parkway: 7.6 million
8. Natchez Trace Parkway: 6.3 million
9. Grand Canyon National Park: 6.3 million
10. Vietnam Veterans Memorial: 5 million
15. Glen Canyon National Recreation Area: 4.6 million
16. Zion National Park: 4.5 million
20. Yosemite National Park: 4.3 million
35. Joshua Tree National Park: 2.9 million
38. Bryce Canyon National Park: 2.6 million
66. Death Valley National Park: 1.3 million
67. Sequoia National Park: 1.3 million
87. Cedar Breaks National Monument: 909,200
102. Mojave National Preserve: 716,600
105. Kings Canyon National Park: 692,900
202. Great Basin National Park: 168,000