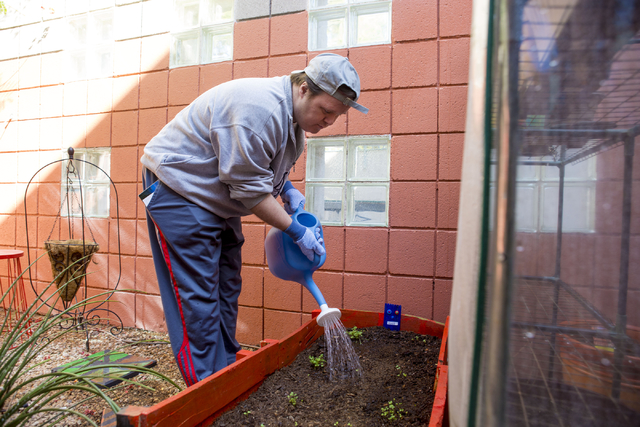 Opportunity Village has announced plans for a fourth location, following a 17-acre land transfer from the city of Las Vegas.
The Bureau of Land Management formerly controlled the land, located at North Decatur Boulevard and West Elkhorn Road, and approved the transfer.
Opportunity Village is a nonprofit organization serving people with significant intellectual disabilities. The new campus will include the Pride and Enable programs, an Employment Resource Center, arts programs and a life-learning park.
Opportunity Village is expecting to break ground at the new location, which will serve as its North Campus, next fall.
At first, the city planned to build a park and water treatment plant on the site to provide recycled water to golf courses in the area, but none was built, which allowed for the land to be transferred to Opportunity Village. The new site, which will mark its fourth permanent location in the Las Vegas Valley, will help meet a demand for services locally.
Opportunity Village, which was founded in 1954, has a waiting list for services with hundreds of people on it, President and CEO Bob Brown said.
Las Vegas Mayor Pro Tempore Steve Ross, who represents the city's Ward 6, called this the "best use for the land," and added in a statement that Opportunity Village is working with neighbors on the plan.