Lanterns light up Sunset Park in Las Vegas — PHOTOS
April 21, 2019 - 12:06 am
Updated April 21, 2019 - 12:09 am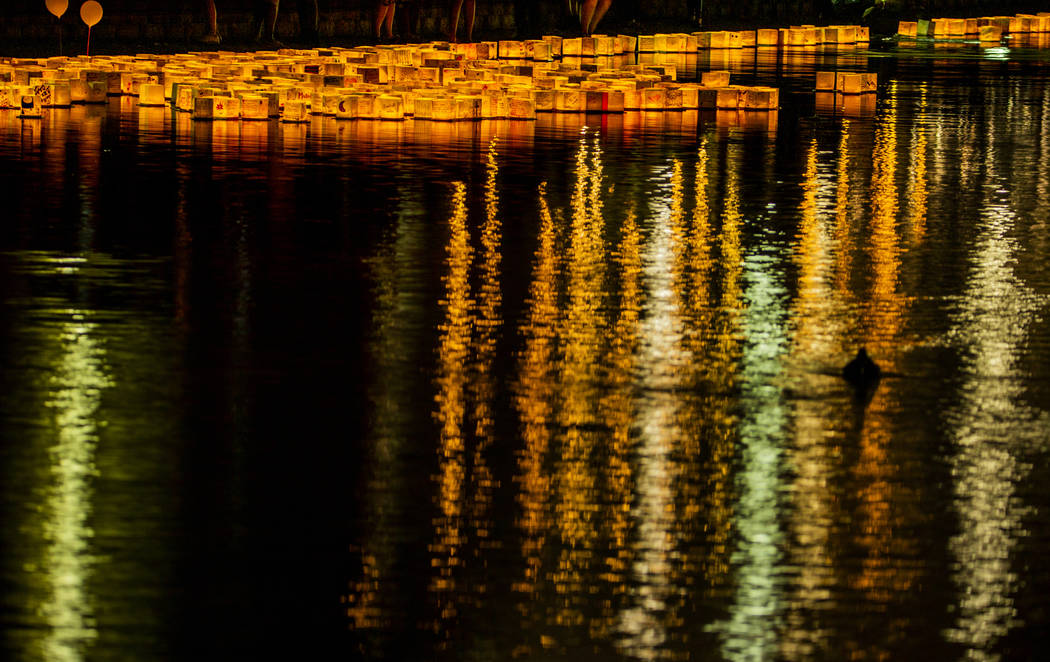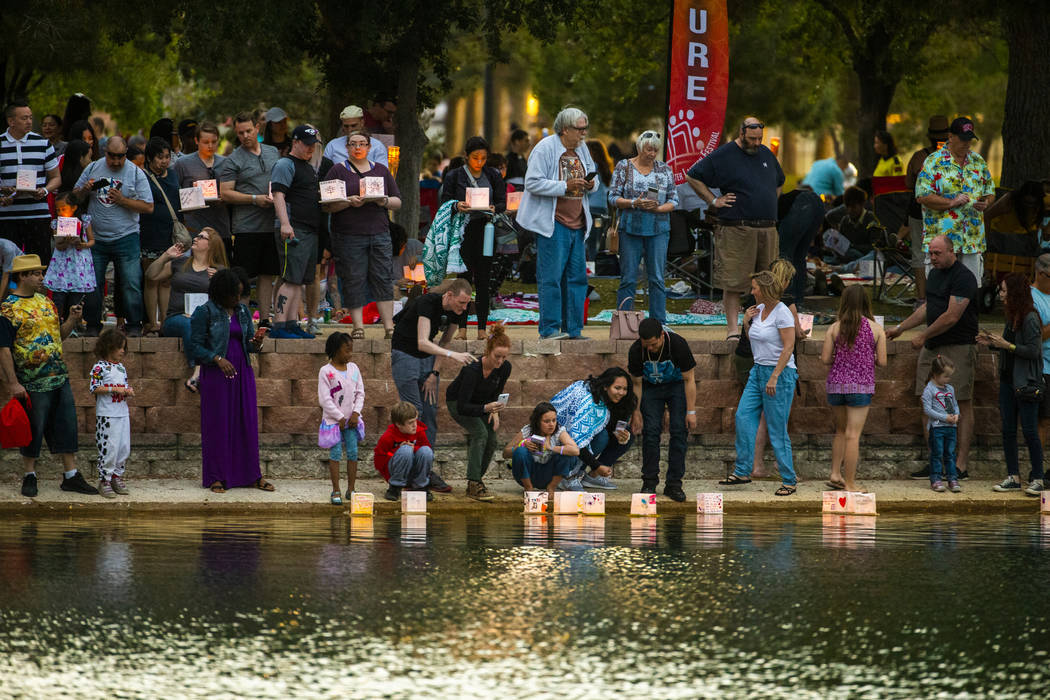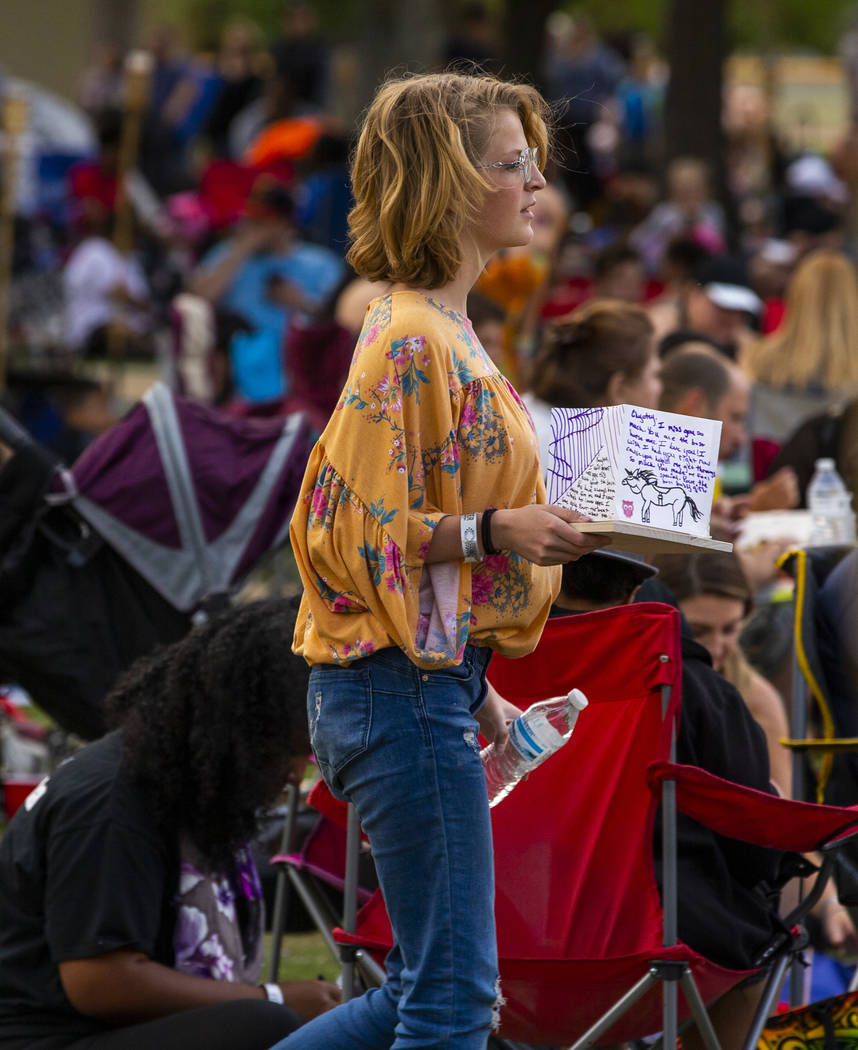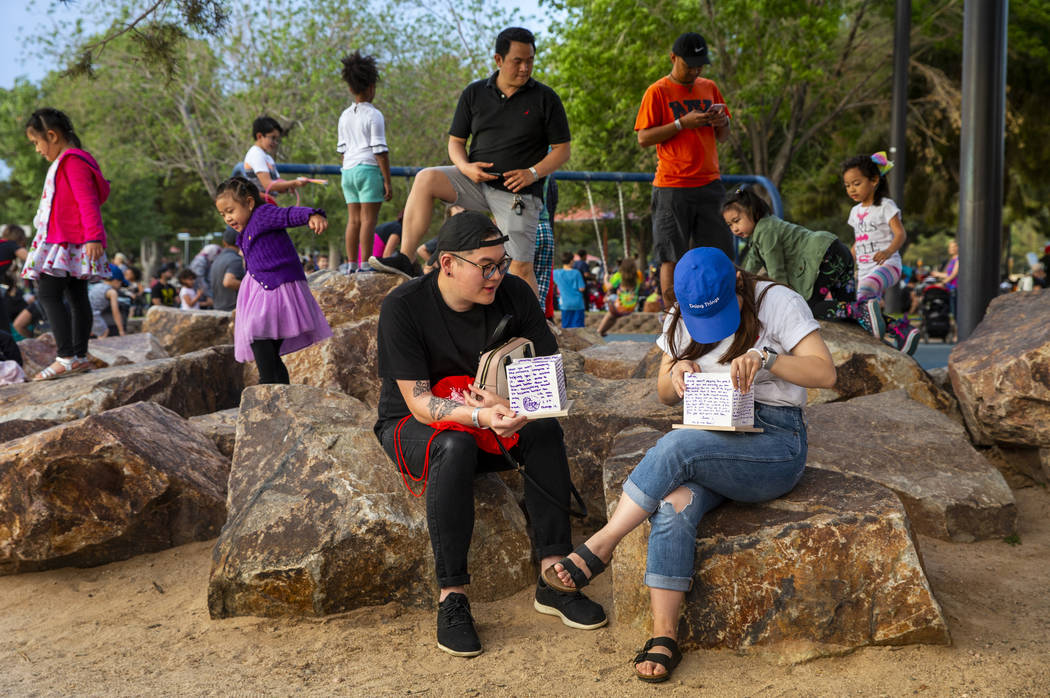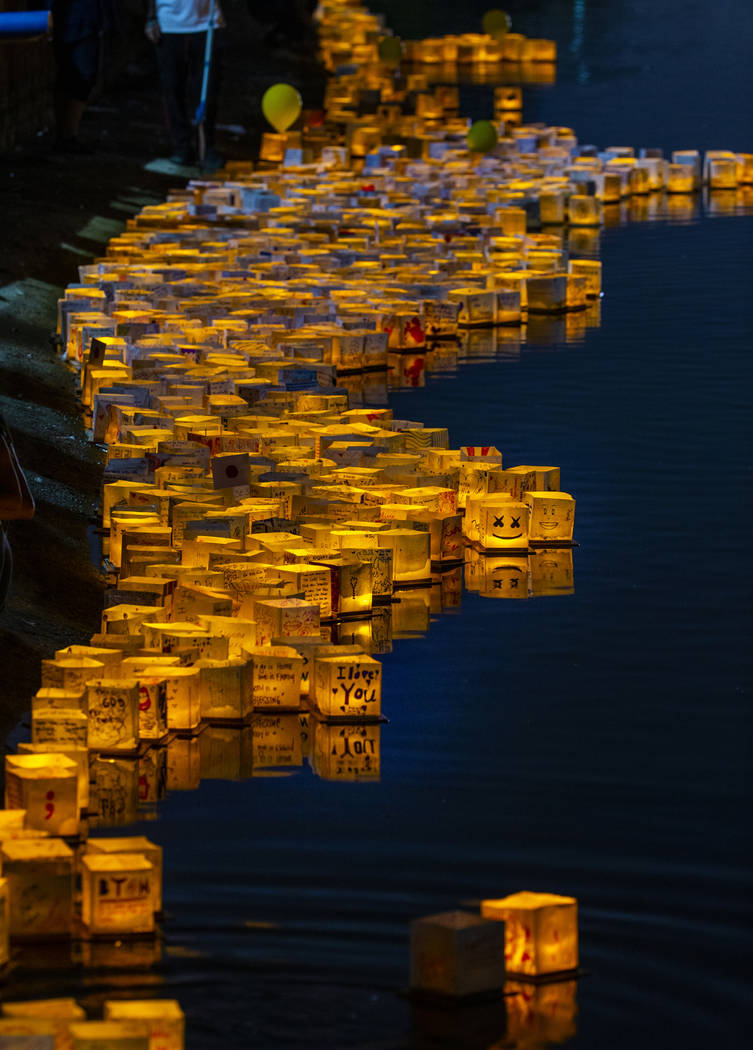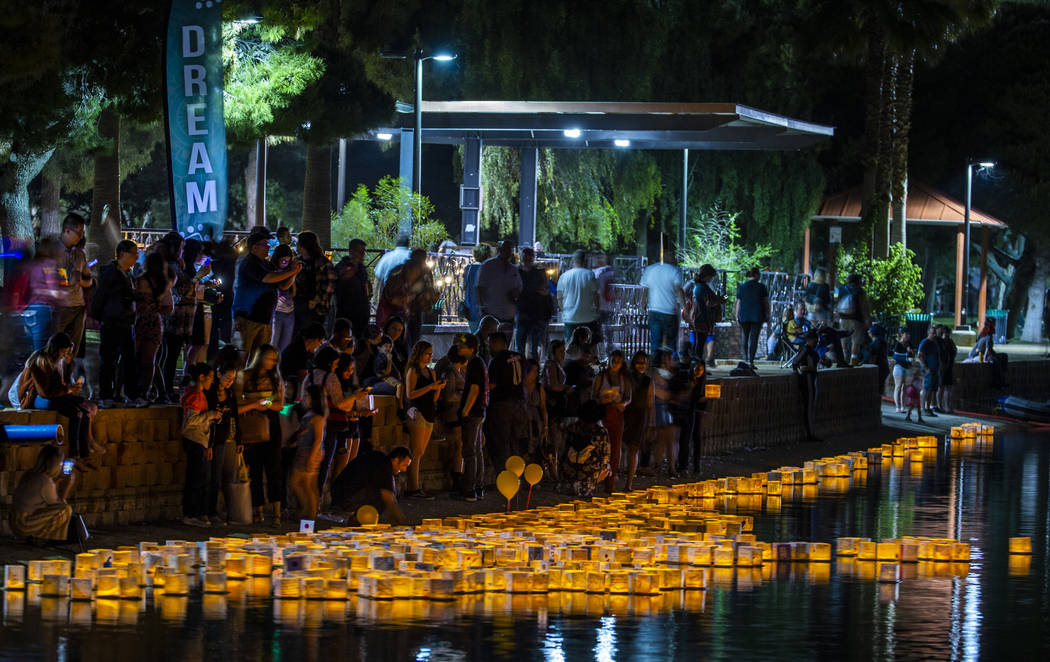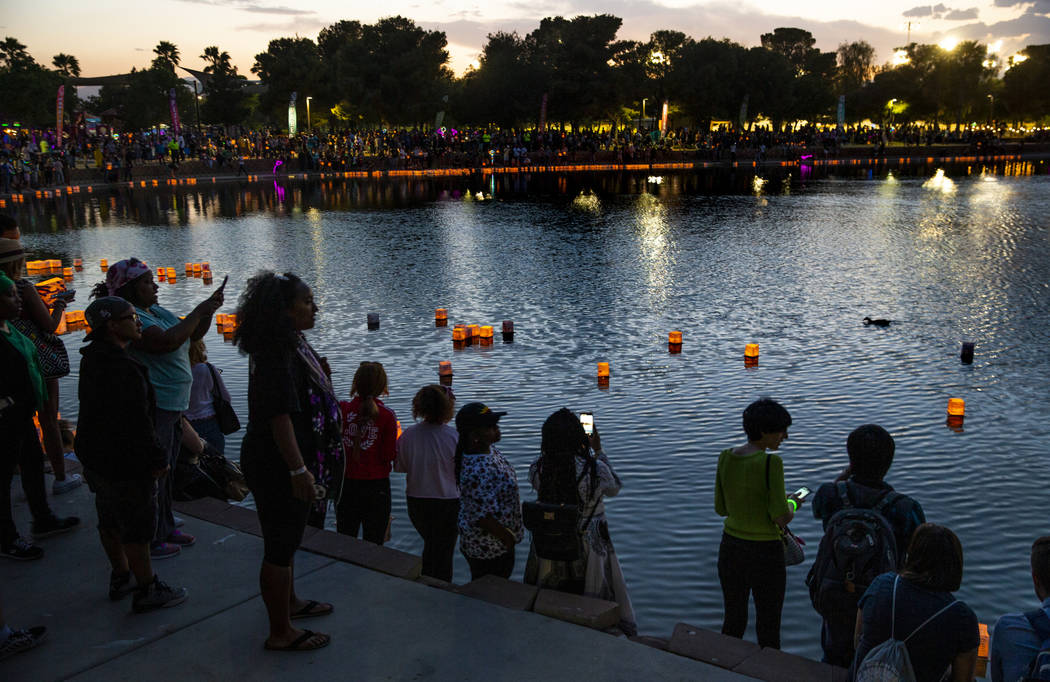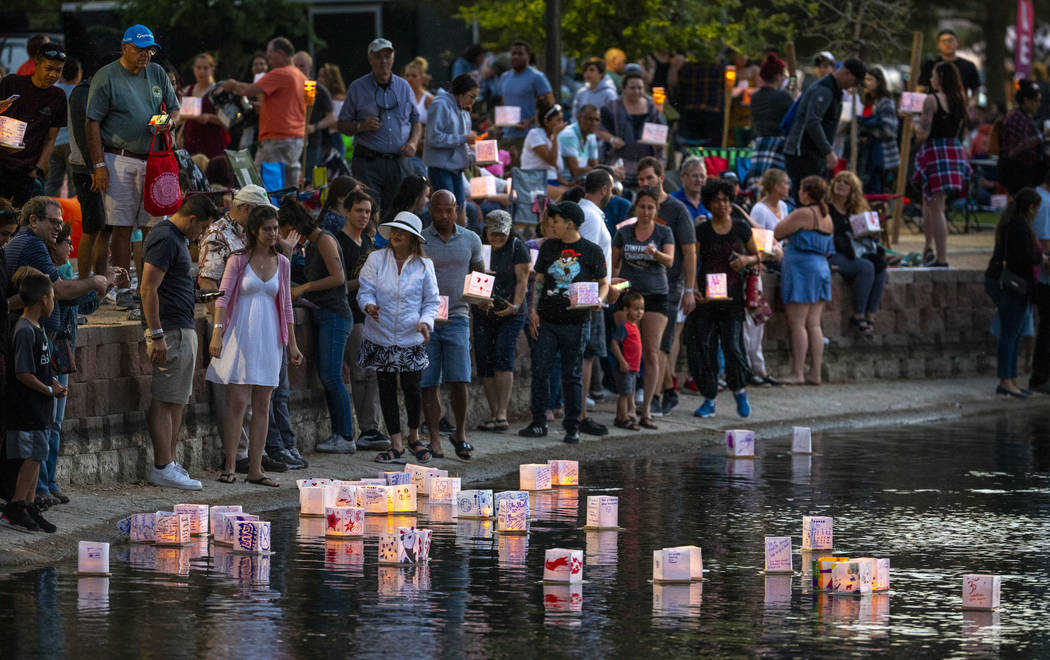 Hundreds of lanterns illuminated the night sky Saturday during the Water Lantern Festival at Sunset Park.
Participants penned messages of love, hope, happiness and healing on personal lanterns before launching them onto the water at the lake at the park.
The Water Lantern Festival, based in Logan, Utah, began in 2018 with events in 34 cities. This year, more than 100 events are planned across the U.S. and Canada, according to its website.
A March 27 release highlighted the festival's recent accolade: being named as the nation's Best Cultural Festival by USA Today and 10Best.com.
"Our team works very hard to create an incredible experience for our guests, where people from all walks of life come together to share a uniquely emotional and memorable community experience," co-founder Mike Schaefer said in the release. "It's fantastic to share this positive experience with everyone."