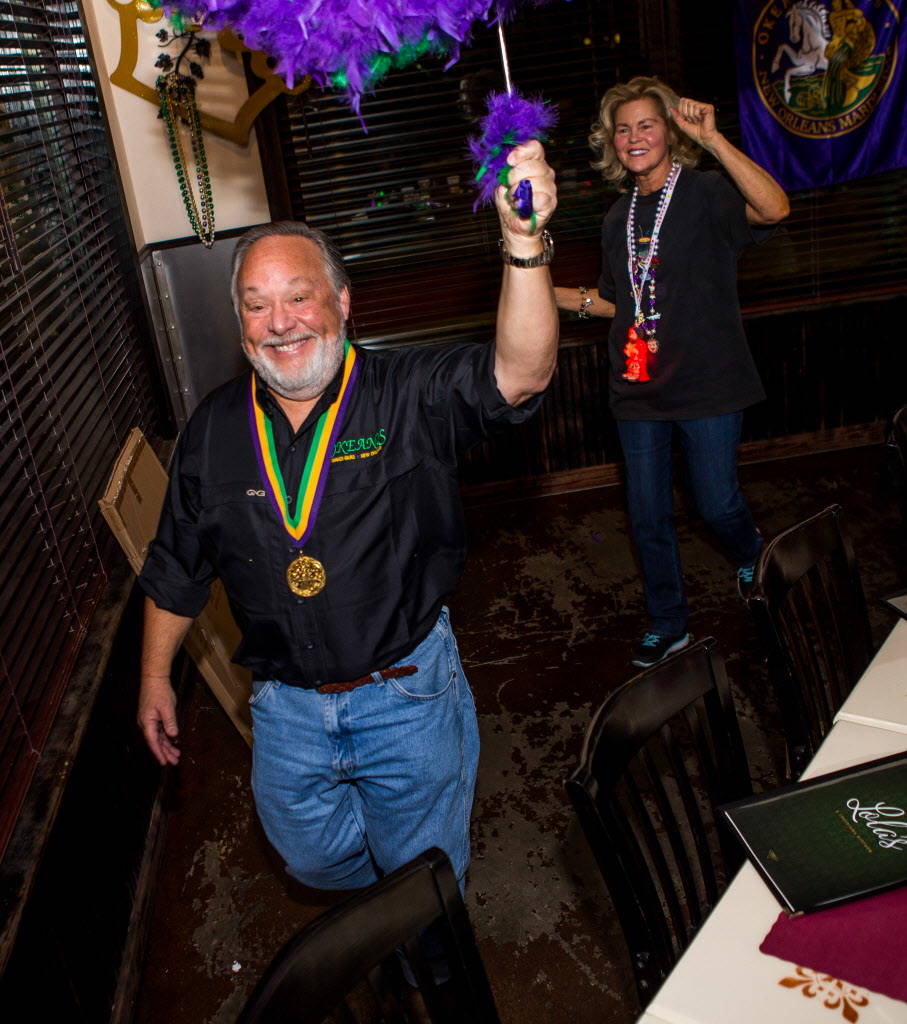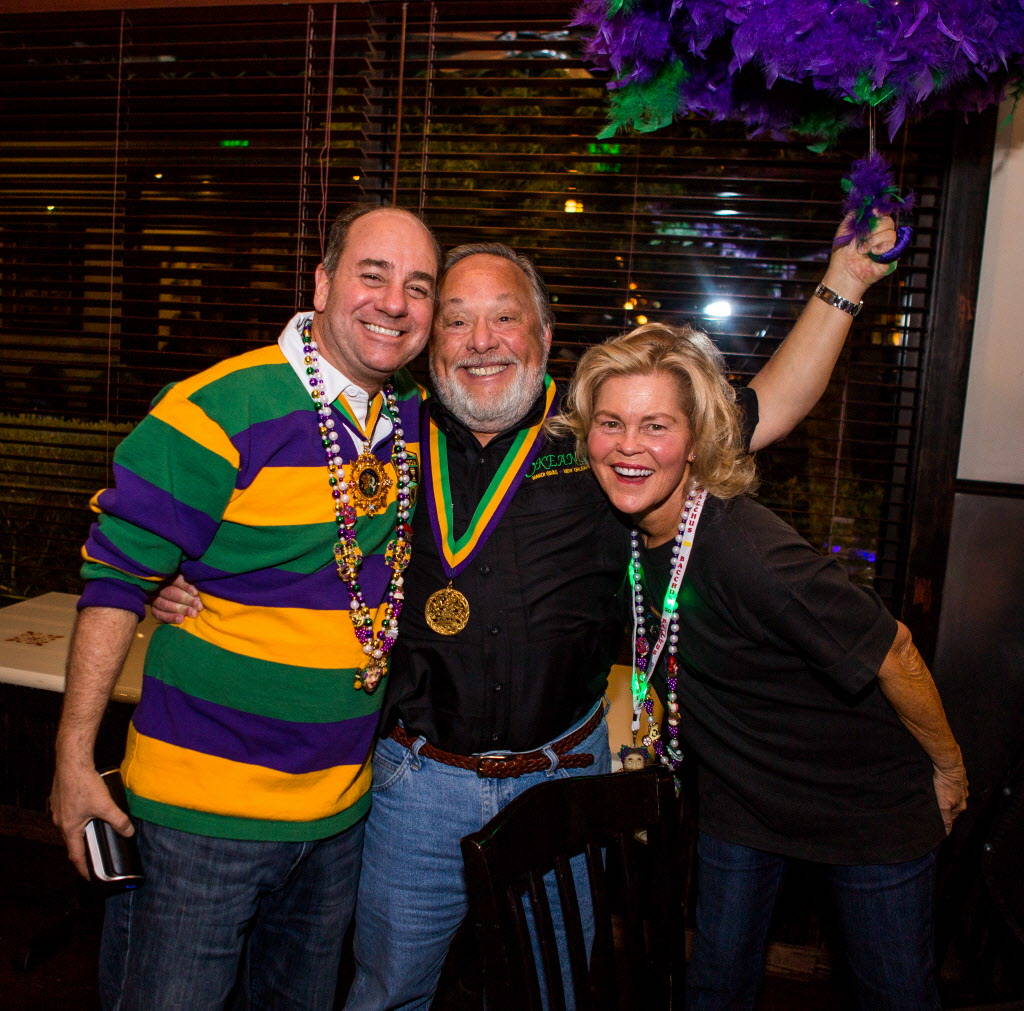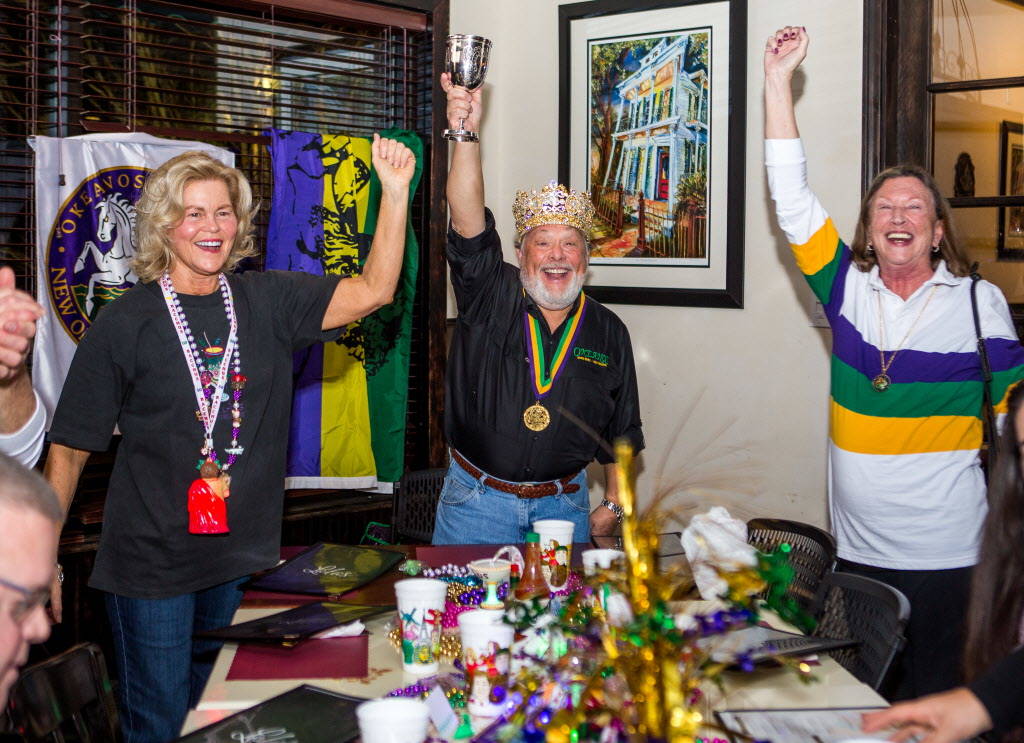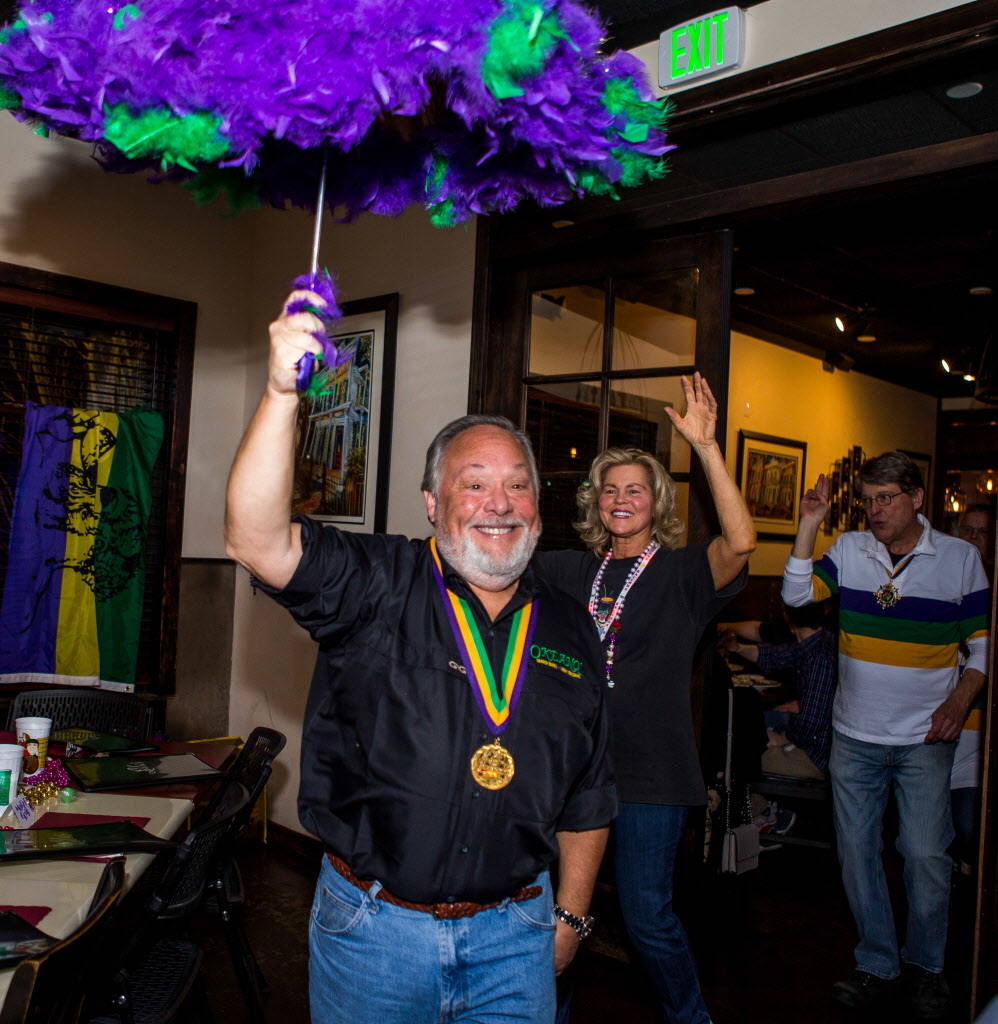 Expect this man to be royally flush with excitement.
"I'll be sitting on a throne in true king regalia," says Dr. R. Marcus Vennart, the 63-year-old Las Vegas obstetrician who proves that Mel Brooks was dead-on (as if there was any doubt): It's good to be the king.
"If you ever wanted to be a rock star, this is your chance," says the longtime Las Vegan who on Sunday will ride high, literally, as His Highness on his own float at Mardi Gras in New Orleans.
"I happen to have a beard, but if you don't, they put a beard on you, you have the crown on your head, the scepter, the sequins. You look like you came out of 'Camelot.' It's a pretty big to-do."
Down at the Big Easy with a half dozen Vegas pals (who will be guest float-riders), Vennart, a veteran parade participant, was invited to take his first spin as king of his "krewe" — one of nearly three dozen clubs that parade during the Mardi Gras season. Vennart's group is Krewe of Okeanos, named after the god of all earth's oceans and rivers in Greek mythology.
As the celebratory powerhouses of Mardi Gras, krewes propel the party-hearty action with wildly colorful parades during the festival season culminating on "Fat Tuesday." Though some krewes — such as the Krewe of Rex and the Krewe of Bacchus — boast thousands of members, others, such as Okeanos, have several hundred members.
"Those are the super krewes," says the Southern-born Vennart, who moved to Las Vegas in 1990. "You almost have to be born into Rex, it's passed down through the generations. And Harry Connick has one called Orpheus, after the god of music."
Yet Okeanos — which Vennart joined in the early 1990s after being immersed in Cajun culture during his New Orleans medical residency in the late 1980s — stages its pageantry with plenty of flamboyance. Journeying through 'Nawlins' Garden District, it winds down historic St. Charles Avenue, lined with majestic Southern mansions, on a six-mile route. High school bands and dance troupes frolic throughout its 20-strong flotilla of floats.
"People are screaming for you, and for you to throw trinkets and beads," says Vennart, who had his "coronation" party in New Orleans in late January before returning for Sunday's gleeful blowout. "As a king I don't get to throw anything because I have 'pages' who will throw trinkets on my behalf, and I'll miss that because I've been throwing them for 30 years."
While nighttime Mardi Gras parades tend to get rowdier, Vennart says he prefers the daytime slot Okeanos will fill, given its family-friendly feel. "A lot of people think Mardi Gras is this drunken free-for-all and it's not," Vennart says. "Yes, the college kids roll into the French Quarter and do whatever they do till 3 in the morning. But the day parades, when you make eye contact with a kid as you throw them a stuffed animal and they catch it, it's just a good time."