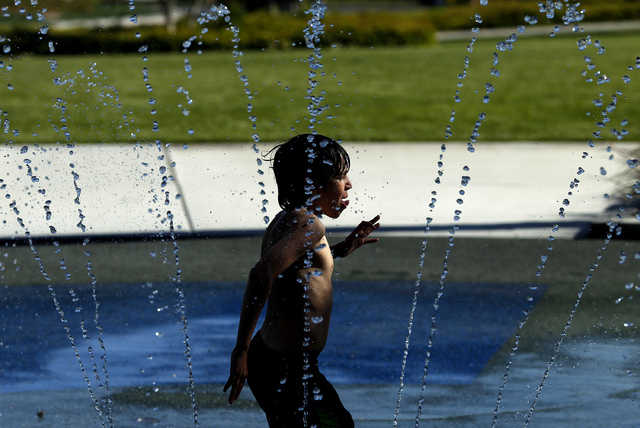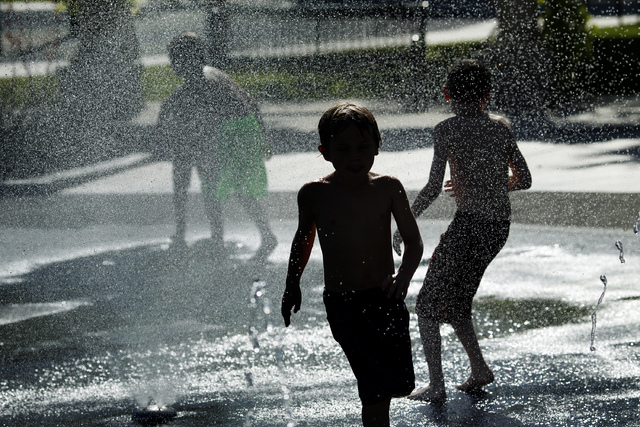 If you plan on venturing outdoors this weekend, make sure to take your sunscreen as areas surrounding the Las Vegas Valley will likely top 100 degrees.
For the weekend road trippers: Laughlin, Death Valley and Needles are all forecast to hit temperatures in the 100s, with Death Valley — as usual — leading the heatwave at 109 degrees.
A little more locally, the Lake Mead National Recreation Area may hit 99 degrees Saturday.
The metropolitan area should reach 97 degrees, which would be the highest temperature so far this year, National Weather Service meteorologist Andy Gorelow said.
On the heels of Saturday's temperature spike will come wind and an air pressure drop, which will bring temperatures back down starting Sunday. By Tuesday, Gorelow said, we could be back in the 70s and there's a slight chance of precipitation on Mount Charleston's peak.
Contact reporter Annalise Porter at aporter@reviewjournal.com or 702-383-0391.
It's a beautiful day. Have a photo you'd like to share with us?