Las Vegas archers helping California range damaged by fire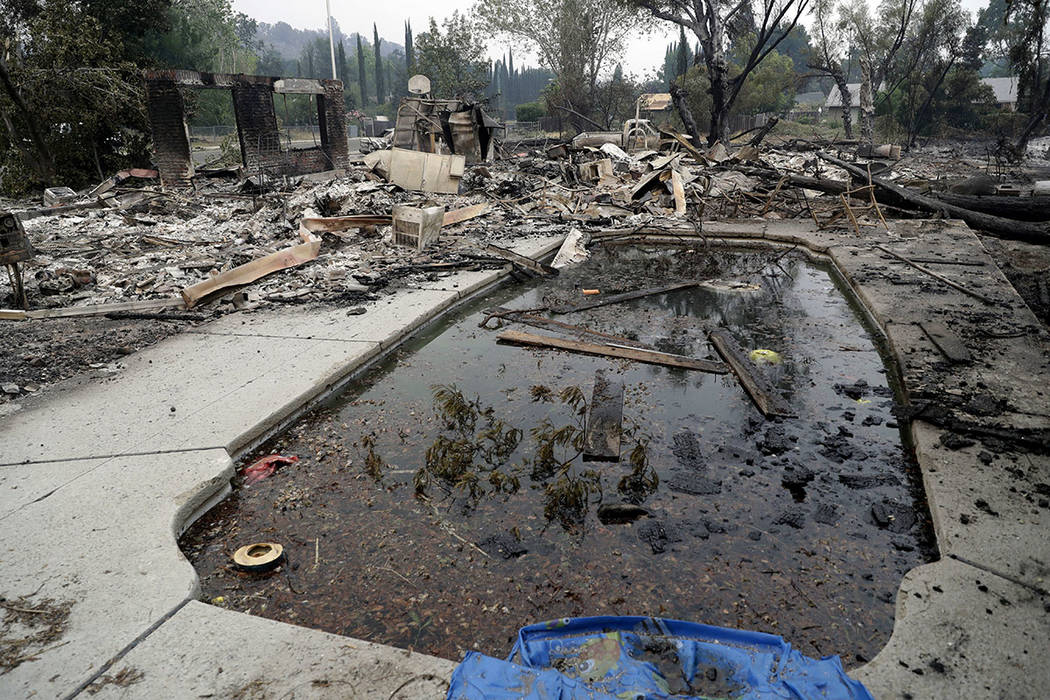 A group of Las Vegas archers aims to help fellow bowmen affected by a massive wildfire in Northern California by hosting a fundraising tournament this week.
The event is set for 7 p.m. Saturday at Impact Archery, 6323 Dean Martin Drive. Entry costs $25 on the day of the event, said tournament coordinator Dennis West. Impact Archery can accommodate up to 40 archers shooting at a time, and West said he hopes at least that many enter the contest.
"Even though it may be something little, that little bit that you do, it helps," he said.
The Carr Fire had killed at least six people as of Sunday, burned more than 89,000 acres and forced 38,000 to evacuate areas around Redding, California. One Redding business damaged was Straight Arrow Bow Hunters. Flames scorched an outdoor shooting range and burned down a shed with 3D targets inside, including a popular 12-foot-tall Bigfoot, West said.
All proceeds from the Las Vegas tournament will be sent to Straight Arrow Bow Hunters, he said.
The California range hosts national tournaments, including the annual National Field Archery Association competition, one of the largest in the U.S. with about 2,500 archers, West said.
"It's a huge thing for the archery world," he said.
Impact Archery also has challenged other archery shops across the country to host fundraisers. Since the challenge was posted on social media Friday afternoon, shops in Nevada, Alaska and Arizona have accepted. Wasting Arrows in Reno plans a benefit the same night as Impact Archery, West said.
Though archery is a small sport, he said, it's like one big family.
"People look at the sport of archery, and people think of hunting," West said. "It's more than that. It's a family event. It doesn't matter whether you're young or old or disabled, it's a sport that anybody can do."
Contact Mike Shoro at mshoro@reviewjournal.com or 702-387-5290. Follow @mike_shoro on Twitter. Review-Journal staff writer Katelyn Newberg contributed to this report.
Not sending help yet
The Clark County Fire Department, North Las Vegas Fire Department, Las Vegas Fire Department and Henderson Fire Department have all said they have not sent units to help with the fire in Northern California. Redding, California, where Straight Arrow Bow Hunters is located, is at least a 10-hour drive from Las Vegas.