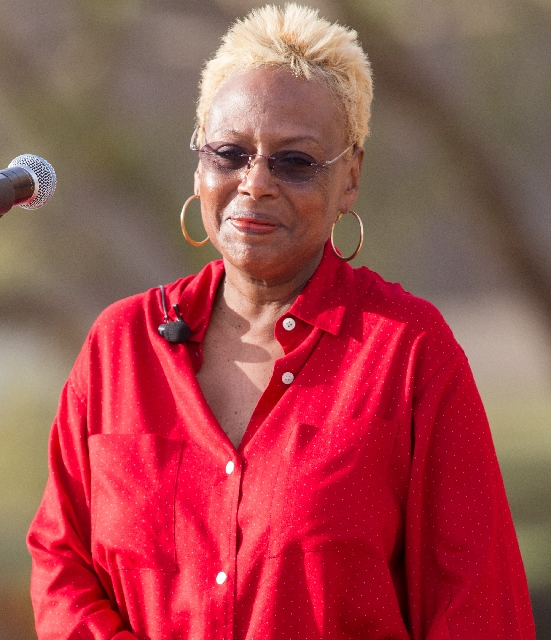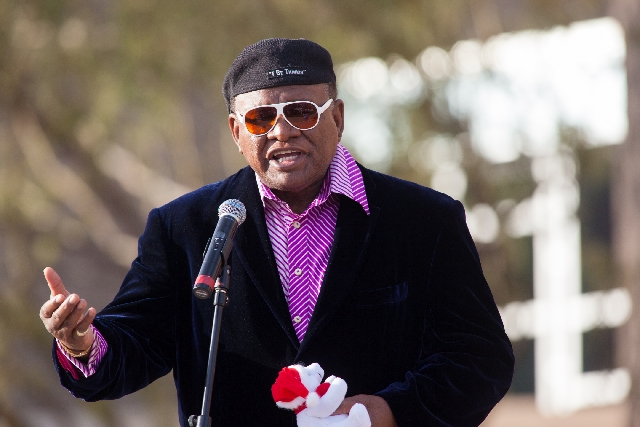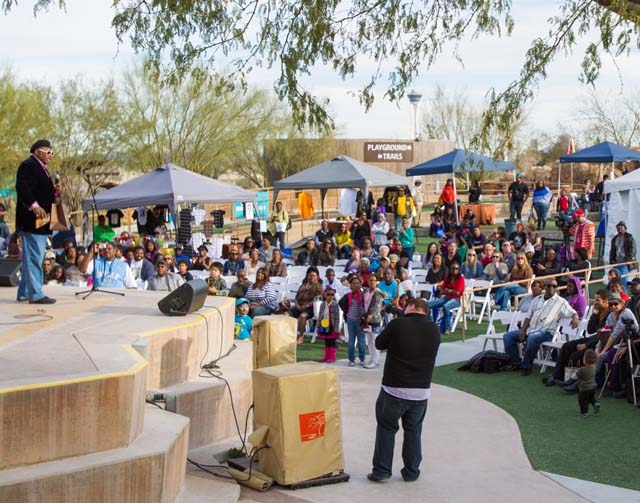 They made history Saturday afternoon at the Springs Preserve to celebrate Black History Month.
Brandon Summers got down on the violin, playing a mix of jazz and hip-hop.
Tiffanie LaMay, despite being under the weather, mesmerized the 200-plus crowd with her voice, which was fitting of any "American Idol" winner.
And the Alpha Men and Divas of Tomorrow performed an African-American dance called "stepping" — created by black fraternities and sororities in the 1970s.
But it was the Friends of Gospel Choir who brought down the amphitheater, singing a set of songs that was so moving it brought many in the audience to their feet.
"A train is coming!" said Sweet Lou Collins, the emcee, just before the dozen singers took the stage.
And when the train left the station, it left the crowd wanting more, which it got toward the end of the festival as dusk was beginning to set in.
Pick just about any month, and you'll find some sort of awareness is attached to it. Child Abuse Prevention Month, Cancer Awareness Month, Domestic Violence Awareness Month and Autism Awareness Month are examples.
But Black History Month has true chops. It's been around since 1926, created in the second week of the month to honor the birthdays of President Abraham Lincoln and abolitionist Frederick Douglass.
Since then, the month has gained popularity, especially in larger cities such as Las Vegas, where the African-American population stands at 11 percent.
And as in all Black History Month festivals, political dignitaries were on hand.
Rep. Steven Horsford, D-Nev., made his first public appearance since his election to Nevada's newest House district, the 4th Congressional District. He reminded the predominantly African-American crowd that without their support, he never would have been elected. And he thanked them more than once.
My Haley, the widow of the late author Alex Haley, also made an appearance. The Henderson resident read a passage from her recently published book, "The Treason of Mary Louvestre" — about a slave turned spy.
Afterward, she elaborated on the importance of being black in an increasingly global world.
"We are all connected," said Haley, whose husband became instantly famous after writing "Roots," a book that chronicled his family history — from Africa to slavery in the U.S. South to Reconstruction after the Civil War.
"If we ever forget who we are, we will all be like a blank piece of paper for anybody to write whatever they want. So it's important to remember where we came from. Never forget it."
Comedian George Wallace, this year's festival's honoree, cracked a few jokes, including about the extreme cost of some of the hotel rooms in Las Vegas.
"Ten thousand dollars!" he exclaimed. "I can't believe that! When the maid asked me if I wanted the sheets changed, I said, 'Don't just change the sheets! Change everything in this room! For $10,000 I want everything new. And by the way, you should change her attitude, too!'u2009"
And while we're on the subject of changing attitudes, Daisy J. Doucet had a few suggestions in her children's books, which were on display at one of the many booths at the festival. Called "You People" and "Can You Imagine?" the books are for students around the first grade.
Written in part rhyme, her message is obvious: Everybody is the same on this earth, regardless of color.
"We live in a world of you people: U people walk, U people talk, U people have fingers and toes, U people have hair, which makes us all mammals."
But ultimately, as she pointed out in between signing her books, "We're all going to end up in the same place," which is six feet under ground or as dust in the wind.
"So why not make the best of it before we go," she adds. "We have to learn to live together and love one another and remember we are all human beings."
Contact reporter Tom Ragan at tragan@reviewjournal.com or 702-224-5512.