Las Vegas call center TeleTech may hire up to 1K workers
Updated June 9, 2017 - 6:05 pm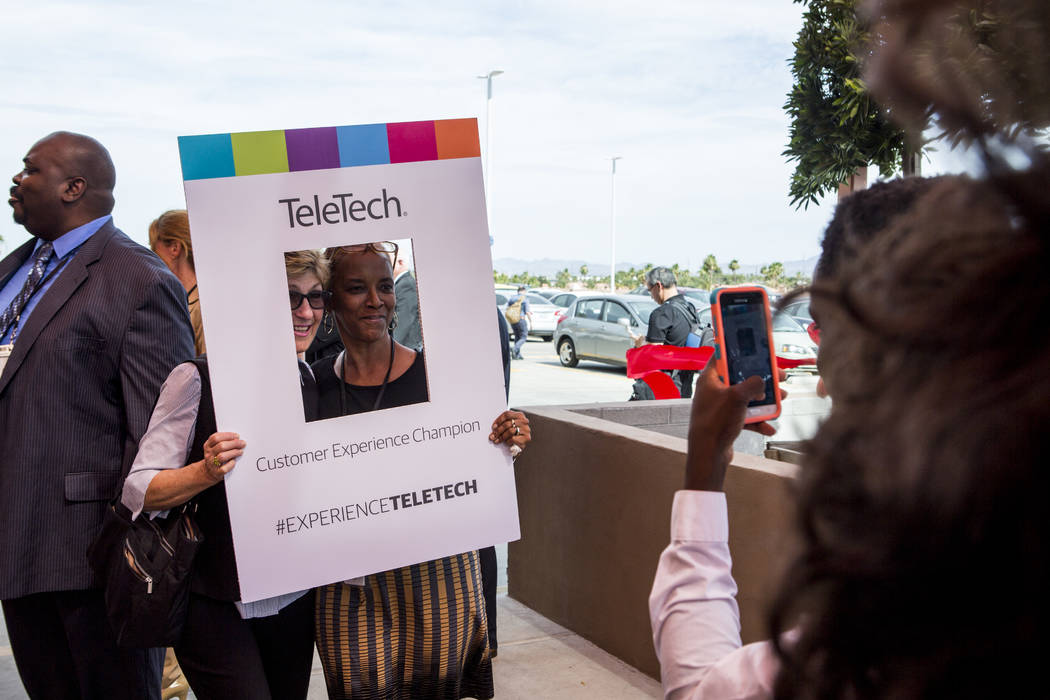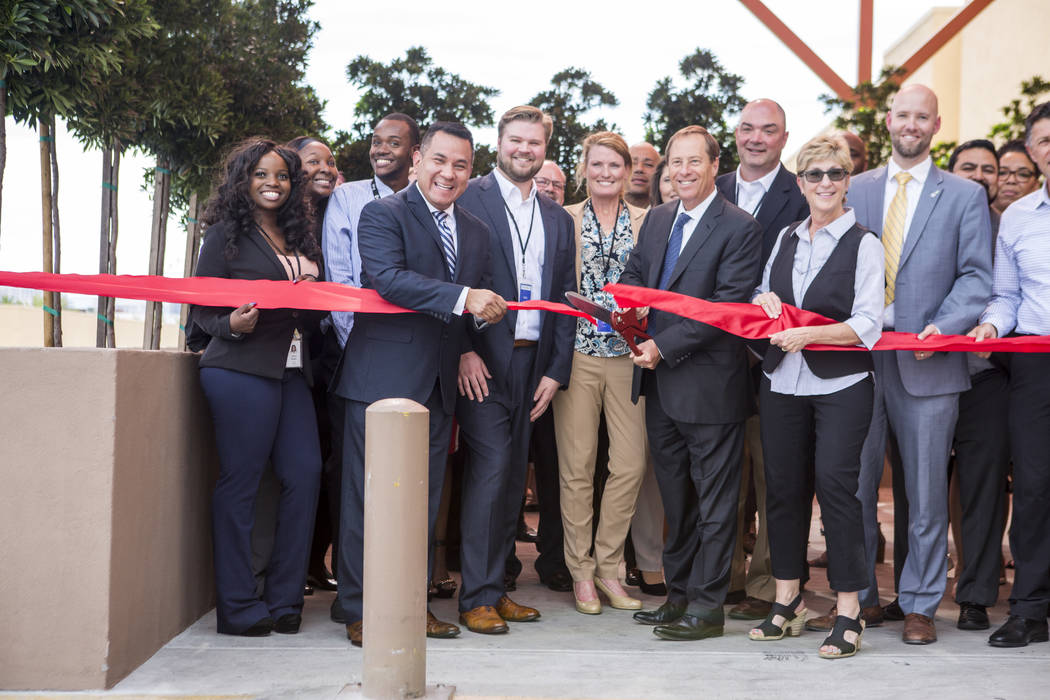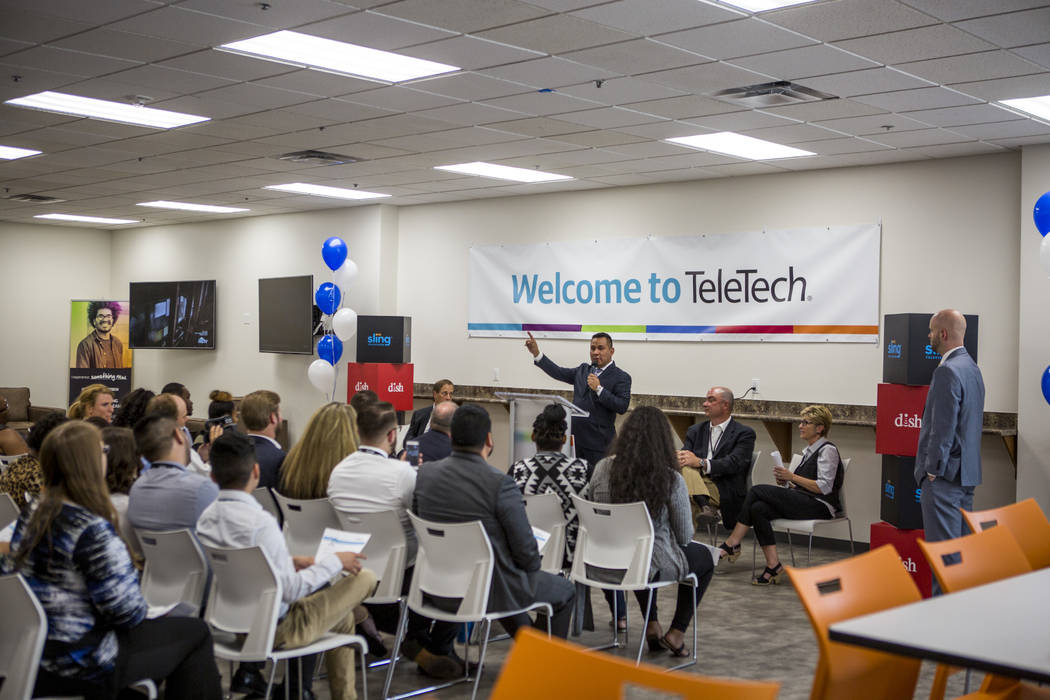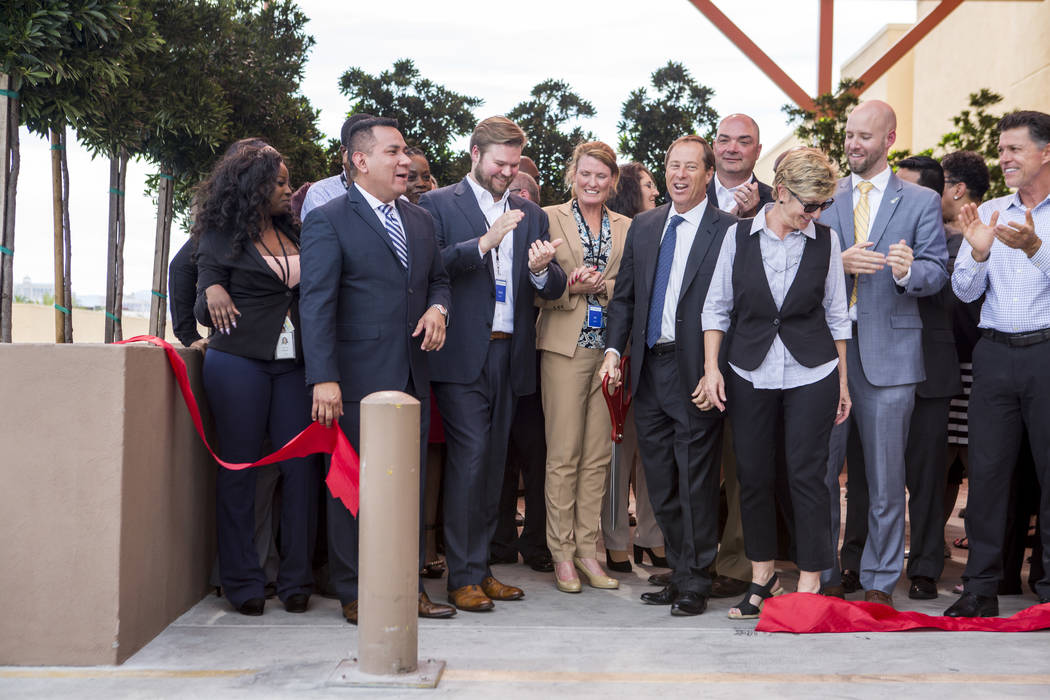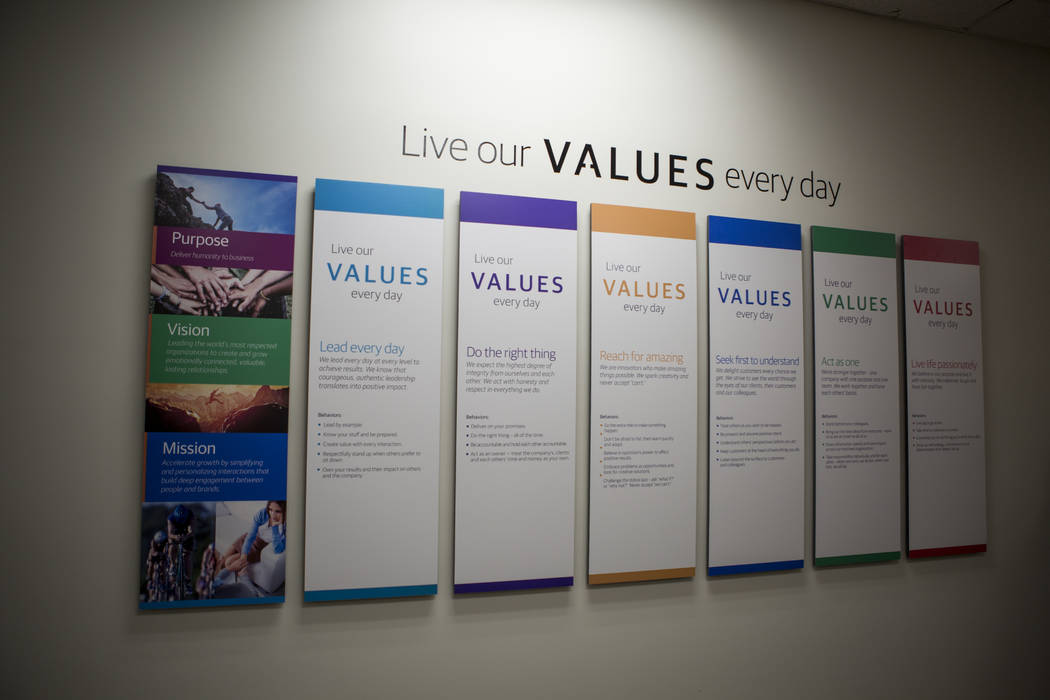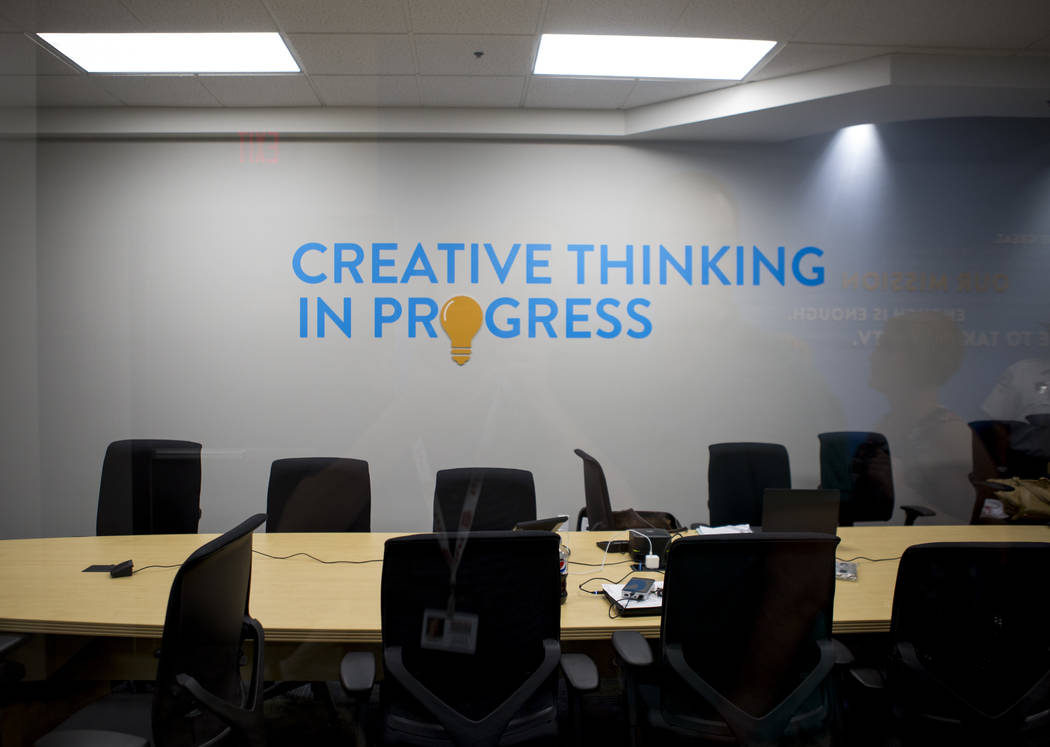 Call center operator TeleTech opened its doors this week to show progress on its newest location inside Boulevard Mall.
Inside, employees tapped away at computers while helping customers of satellite service provider Dish Network and its internet TV subsidiary Sling.
The company still has room to expand and add another call center client, TeleTech senior vice president Darryl Prater said. The Boulevard Mall site still has about 150 positions open for its first phase.
The company may hire as many as 1,000 people locally, Prater said.
"We're happy to be here," he said while along for a tour on Thursday.
TeleTech saved time on building by moving into empty space on Boulevard Mall's second floor, TeleTech operating officer Martin DeGhetto told the crowd Thursday. The company worked with the Las Vegas Global Economic Alliance for two years. Company representatives saw the Boulevard Mall during a tour of open spaces in Southern Nevada.
The call center became operational around March, TeleTech trainer Diana Sterling said.
TeleTech is one of several new tenants recruited to help diversify the offerings at Boulevard Mall, near Maryland Parkway and Desert Inn Road.
This year, the mall learned it'd lose J.C. Penney and Macy's. It has added an aquarium and has plans for a mini-golf course and movie theater.
For now, call center employees will only handle customer service phone calls. But they will soon add the ability for employees to use email and a chat feature to interact with customers.
Training to help Sling customers takes TeleTech employees about four days, Sterling said. The call center employees are trained to help with questions about price packages and troubleshooting, but not to help with questions regarding the sale of a device. At that point, the caller is transferred outside the call center.
"This is the first human they'll talk to," she said.
Sterling previously worked as a trainer for public and private groups, clocking in over 10,000 hours of live and online sessions over 18 years. She started with TeleTech in March after she fell for how the company treats its employees, she said.
During the tour Sterling led through the call center, she'd stop at carts filled with Dish technology stretching back 20 years. Employees leave their desks and work the devices so they can better guide customers through an issue, she said.
Sterling herself learned to work an Xbox video game console. The employees will use the devices throughout the day to make sure they can best help customers.
"We encourage them to play," she said.
Contact Wade Tyler Millward at wmillward@reviewjournal.com or 702-383-4602. Follow @wademillward on Twitter.