Las Vegas ceremonies will pay tribute to 9/11 victims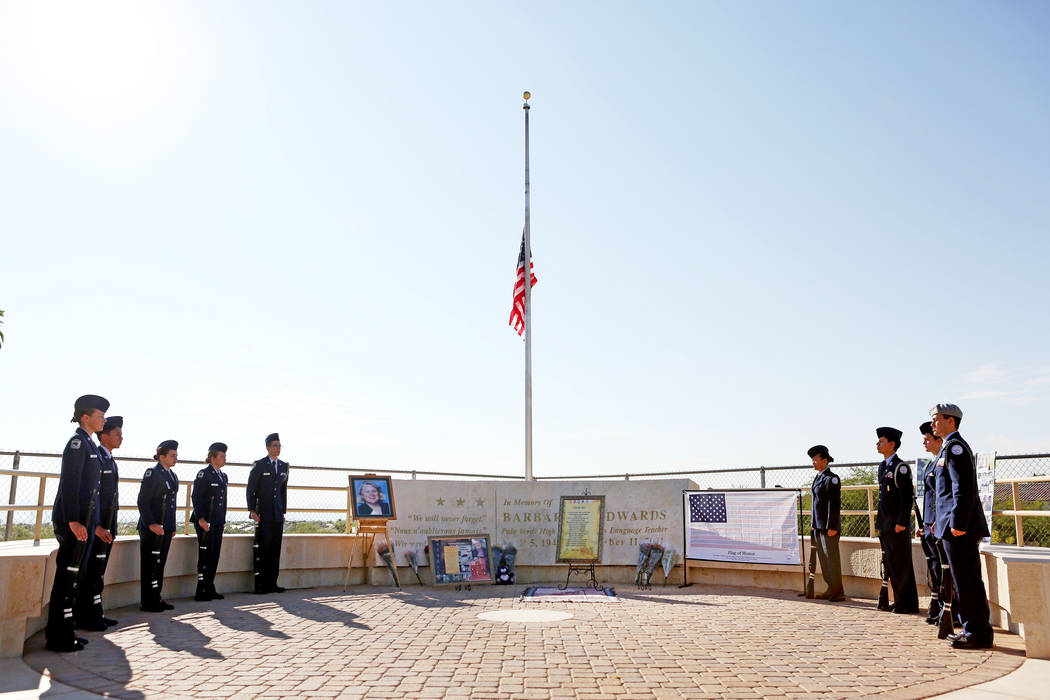 The Las Vegas Fire Department will hold a tribute Tuesday morning for the 17th anniversary of 9/11.
The ceremony will begin at 6:45 a.m. in front of Fire Station 5, 1020 Hinson St., according to the department.
Every Las Vegas Fire Department station has planned a bell ringing tribute, department spokesman Tim Szymanski said. At Station 5, a flag that once flew over the World Trade Center will be raised to half-staff over a piece of steel from the buildings. Szymanski said the metal is always on display at Station 5.
After the bell ringing and a flag raising tribute at Station 5, retired New York City firefighter Frank Pizarro will sing the national anthem. Pizarro survived the collapse of the second tower of the World Trade Center.
Two Clark County School District schools also will hold tributes Tuesday morning that will be closed to the general public, the district announced.
At 7:55 a.m., Neal STEAM Academy students will gather at the school playground for a ceremony. The Cheyenne High School Army ROTC color guard, band and choir will perform during the ceremony. Principal Denise Murray, whose husband was once stationed at the the World Trade Center as a Port Authority police lieutenant, will speak at the ceremony.
At 8:30 a.m., a new flag will be placed on the Barbara Edwards Memorial at the Palo Verde High School soccer field during the school's Air Force JROTC annual ceremony. Edwards was a foreign languages teacher at the school who was on American Airlines flight 77, which crashed into the Pentagon on 9/11.
Contact Blake Apgar at bapgar@reviewjournal.com or 702-387-5298. Follow @blakeapgar on Twitter.