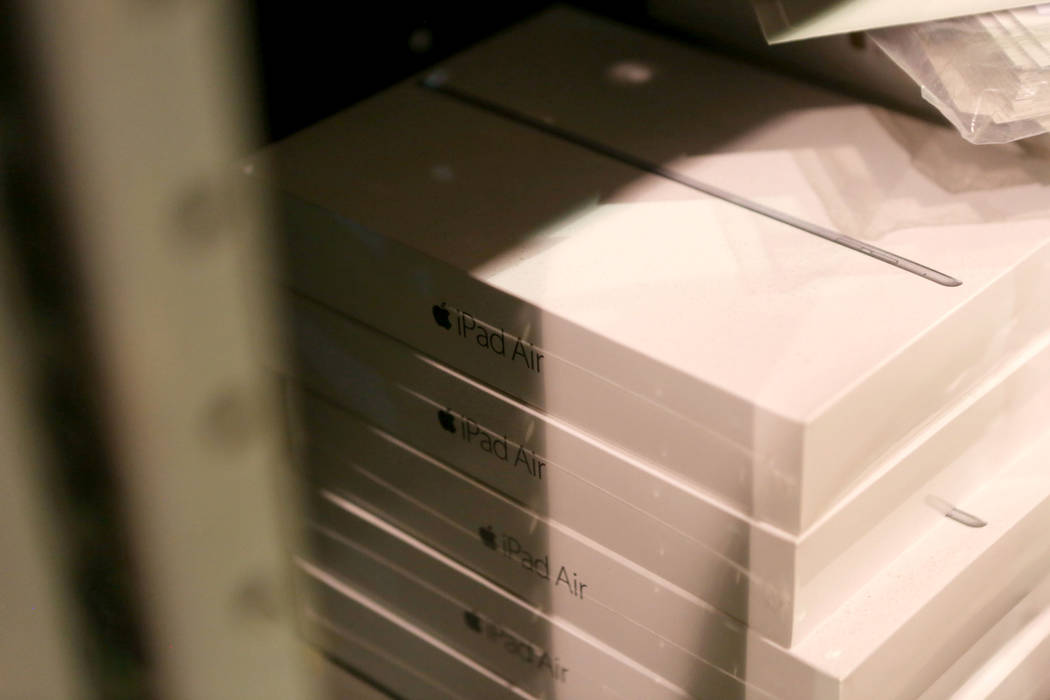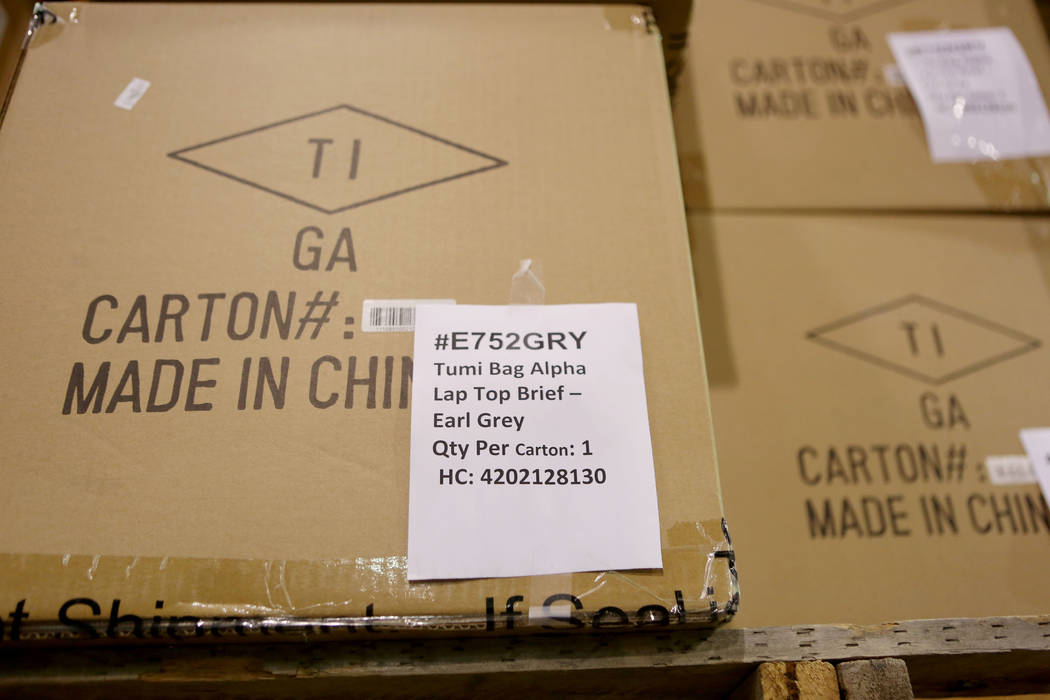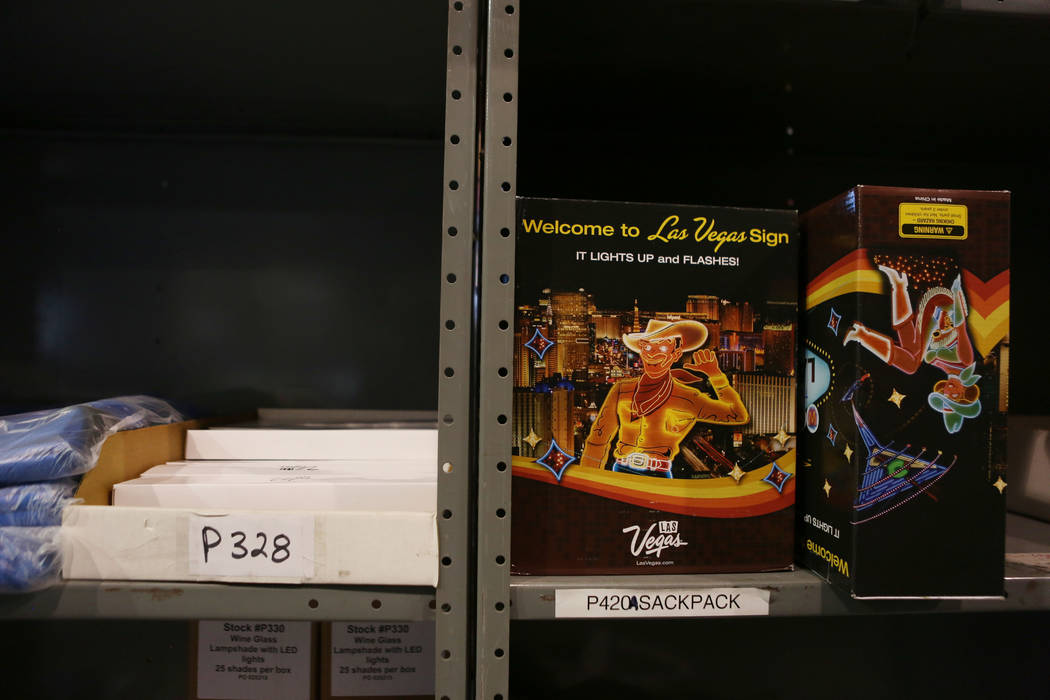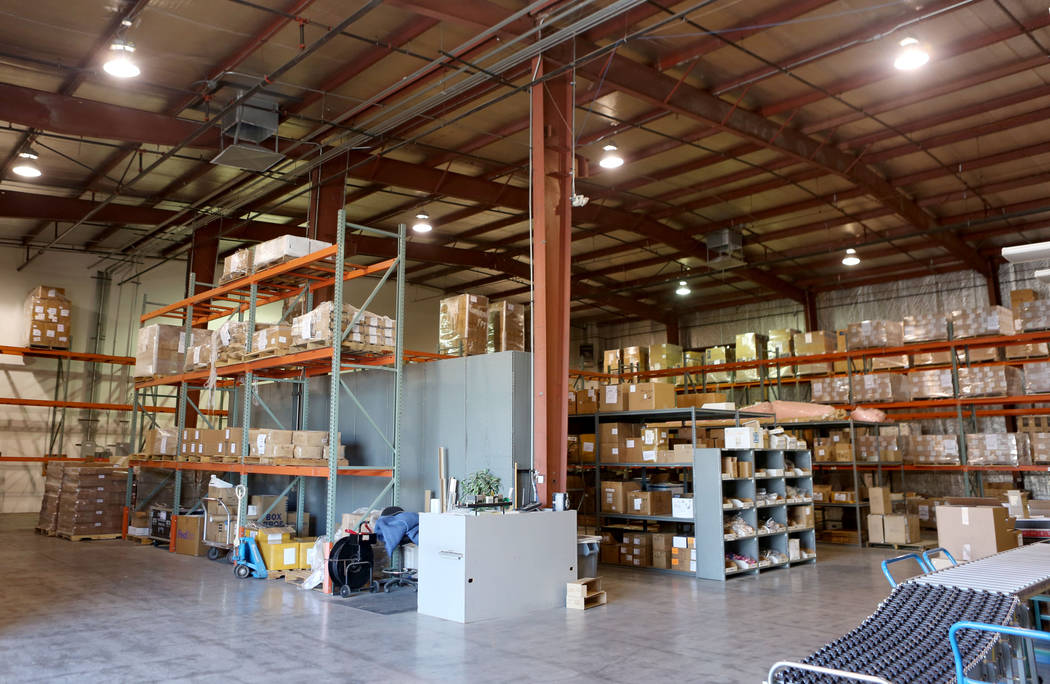 Las Vegas convention officials handed out more than $125,000 worth of iPads, golf clubs, Bose headphones and other pricey merchandise without noting who received the items or the business purpose of the gifts.
The handouts were among about $4.7 million worth of gifts distributed by Las Vegas Convention and Visitors Authority officials since mid-2013 at taxpayer expense.
Most of the giveaways cost only a few dollars or mere cents, but about 10 percent of items worth $50 or more received only vague descriptions from staff such as "in-house client meeting," "community outreach" and "VIP clients gifts," a Las Vegas Review-Journal investigation found.
The inventory of items distributed from the public agency's warehouse also at times omitted client names and instead identified staff members as the recipients of some goods, such as nearly $6,000 in Thanksgiving baskets that authority CEO Rossi Ralenkotter received in 2013.
Some costly items were given to government officials and LVCVA board members who are responsible for overseeing authority staff, records show.
The lax warehouse inventory controls fit a pattern of reckless, unaccountable LVCVA spending uncovered by the Las Vegas Review-Journal since April.
Without complete inventory records, items can be stolen or go missing, said Ron Lembke, an associate business professor at the University of Nevada, Reno who has taught inventory management.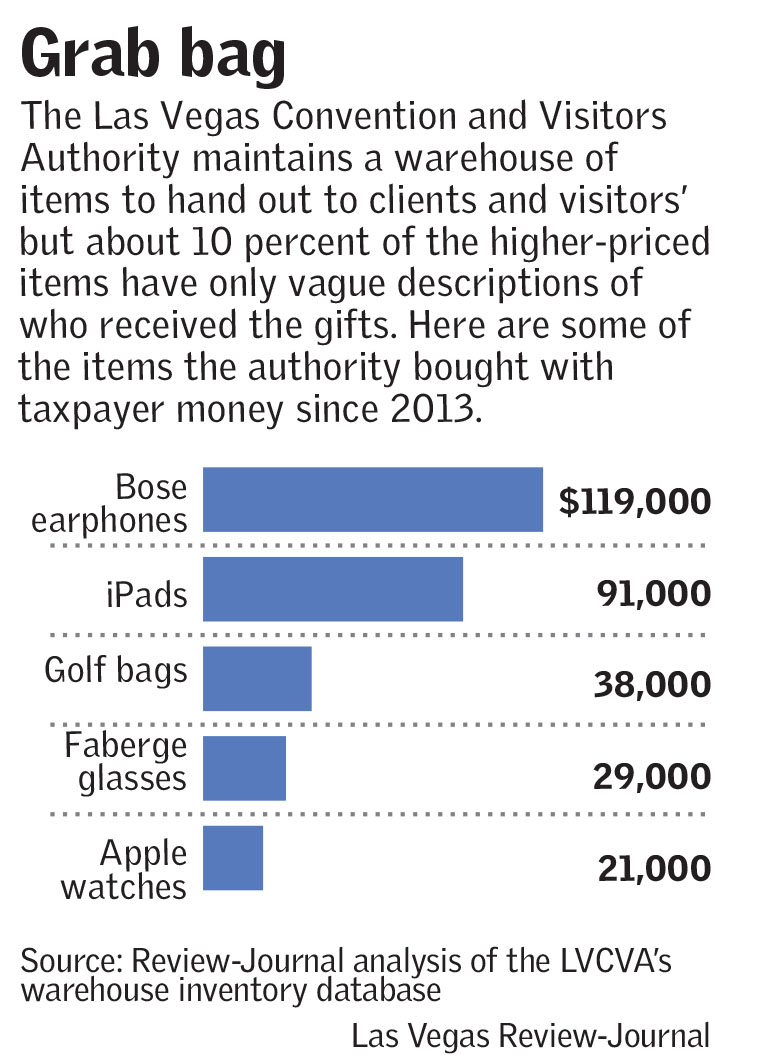 "That does not sound like the best practices," he said. "With high-value items, you want to manage them super carefully because that's where all the money is."
No interview
Authority spokeswoman Jacqueline Peterson declined requests for interviews, but she issued a statement saying gifts help build relationships that attract conventions and visitors to Las Vegas. The LVCVA operates the Las Vegas Convention Center.
"Convention sales is highly competitive," Peterson wrote.
"One such example were the iPads provided to the site selection committee members of an organization (who had just voted to move their show to another destination), this effort brought the convention, the nearly 40K attendees and $73M of economic impact back to Las Vegas."
She did not address the vague notations in the warehouse inventory but said the facility is well-managed.
"Our records account for all receipts and distributions from the warehouse," she wrote. "The annual inventory count is observed and verified by the independent auditors, accounting for 99.9% of materials."
Boyd Gaming executive Bill Noonan, who is the chairman of the authority board's audit committee, and North Las Vegas Mayor John Lee, who chairs the policy committee, also declined comment, saying they do not know about the warehouse practices and policies.
Expensive gifts
About $1.2 million worth of warehouse items were valued at $50 or more. Some $35,000 worth of headphones and speakers, $6,498 worth of iPads and nearly $17,000 of Tumi bags were distributed without records noting client names or purposes for the gifts, records show.
More than $11,000 worth of Crystal Faberge alcohol glasses, which cost up to $391 for a set of four, were marked "For Executive and Building Teams Use Only." Staff said they stopped ordering the glasses in 2007, but a couple of the sets were still on warehouse shelves as recently as last week.
The majority of the warehouse items were worth a few dollars or less, such as visitor guides, Las Vegas-branded lip balm and luggage tags with the Welcome to Las Vegas sign printed on them.
Some of the most expensive gifts went to LVCVA board members or former elected or appointed officials. Many of those items were handed out with no description of the benefit to taxpayers or Las Vegas tourism.
A $219 Tumi bag was a retirement gift for Las Vegas City Manager Betsy Fretwell, records show. And Wynn Las Vegas President Maurice Wooden was part of a group of casino employees who received $348 Tumi bags and $217 Bose speakers as "thank you" gifts the month before he joined the board, records show.
Staff gave away three sets of Bose headphones worth nearly $900 and noted them as "Board member Community outreach gift bags – Las Vegas Brand." Authority staff gifted six $126 rolling computer bags to new board members in 2014 and 2015, the inventory log shows.
"It's 100 percent improper for the convention authority to be giving taxpayer-funded gifts to officials that oversee it," said Curtis Kalin, a spokesman for Washington, D.C.-based Citizens Against Government Waste. "I think taxpayers would find it ethically dubious that that kind of conduct took place."
Board members also took advantage of the gifts to distribute to likely voters. Some were minor items like Welcome to Las Vegas keychains.
But Clark County Commissioner Larry Brown distributed two $294 golf range finders and a nearly $400 set of Faberge martini glasses at an ALS golf tournament in 2015. He joined the authority board this year.
Fretwell and Brown did not respond to requests for comment.
Wynn spokesman Michael Weaver said the gift to Wooden was for speaking at a leadership event and ended up being used for an employee incentive promotion at the resort.
The Review-Journal is owned by the family of Las Vegas Sands Corp. Chairman and CEO Sheldon Adelson. Las Vegas Sands Corp. operates the Sands Expo and Convention Center, which competes with the LVCVA-operated Las Vegas Convention Center.
Contact Arthur Kane at akane@reviewjournal.com. Contact Jeff German at jgerman@reviewjournal.com. Contact Brian Joseph at bjoseph@reviewjournal.com. Follow @ArthurMKane, @JGermanRJ and @bjoseph1 on Twitter.