Las Vegas council slaps penalties, lien on owners of neglected Silverstone golf course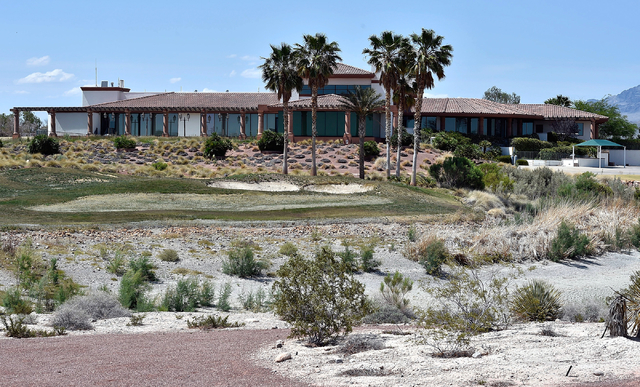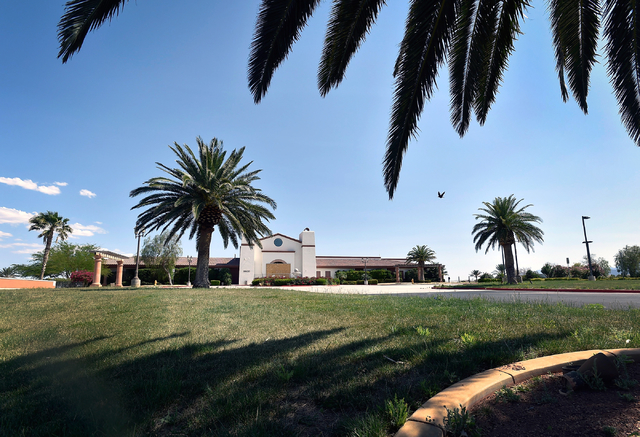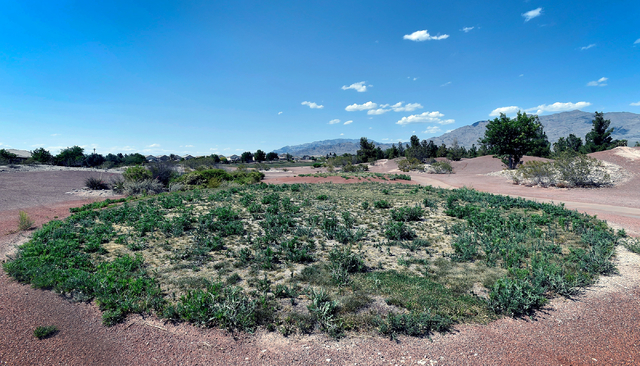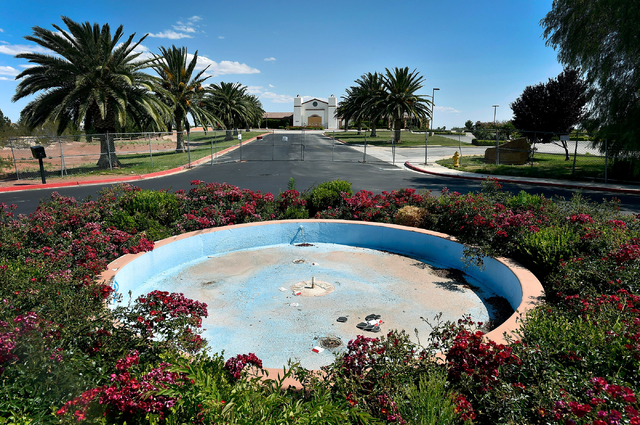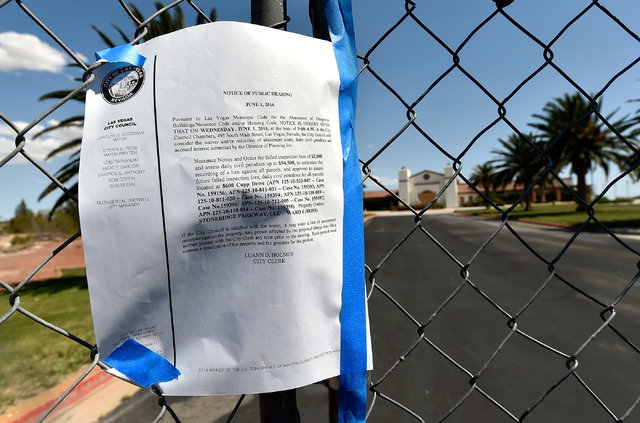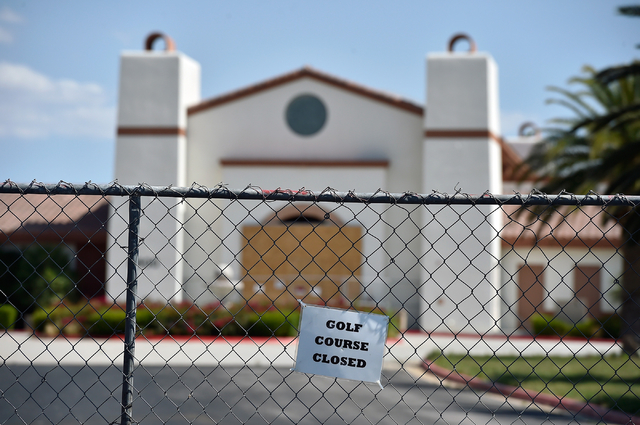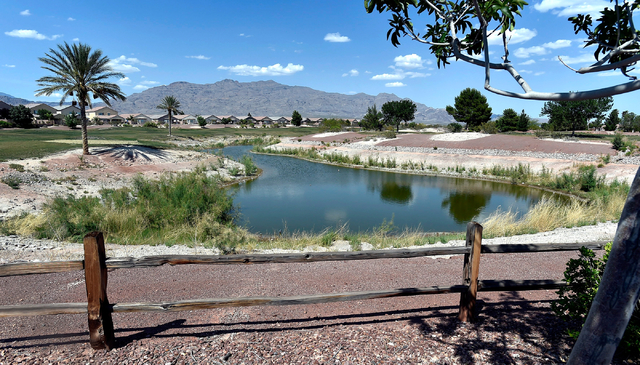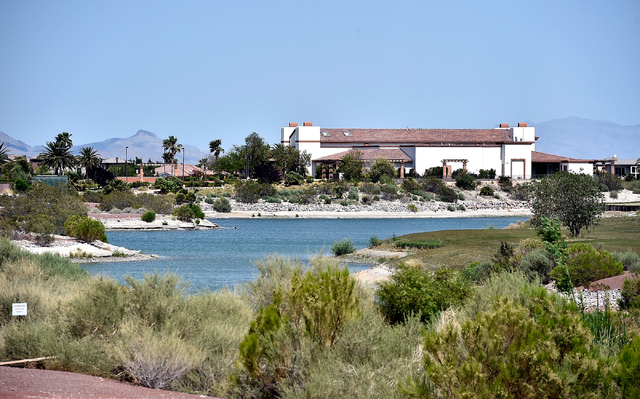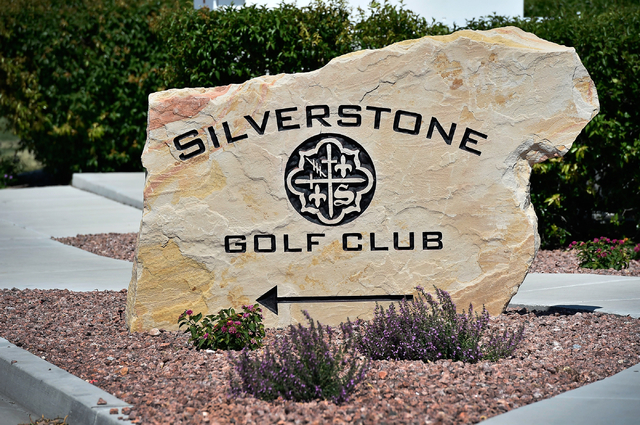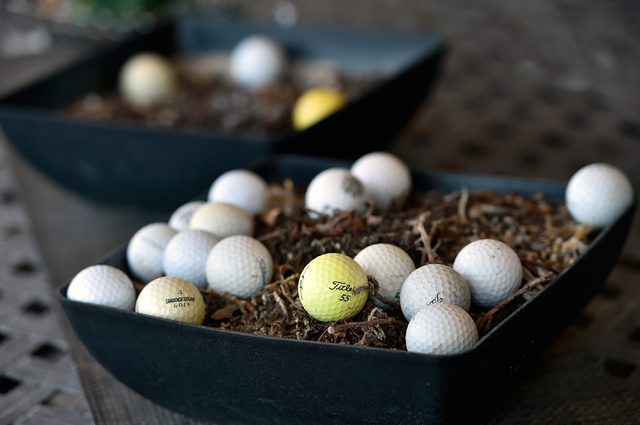 The Las Vegas City Council voted Wednesday to crack down on the Silverstone golf course, after neighbors told officials they worry brown fairways, green ponds and languishing landscaping will land their property values in the bunker.
The council voted unanimously to levy $2,880 worth of failed inspection fees, daily civil penalties of up to $94,500 for all six parcels that make up the golf course and to file a lien for $97,380, after several neighbors clad in green "Save Our Silverstone" T-shirts addressed them about the nonfunctioning golf course at 8600 Cupp Drive.
The course has been inspected more than 40 times and has been sold twice in the past nine months. Neighbors maintain their property values have fallen as the course has fallen into disrepair.
"The lifestyle is gone," said Mayor Pro Tem and Ward 6 City Councilman Steve Ross. "I want to see solutions for the families that live on that golf course."
The city sent the owners in January a letter identifying a lack of maintenance on the golf course, broken irrigation equipment and a failure to circulate water ponds so they don't become polluted, stagnant and breeding grounds for mosquitos.
The nuisance notice and order the council approved Wednesday allows for future failed inspection and noncompliance fees at the golf course.
The city initiated code enforcement action at the property by the city after Desert Lifestyles LLC bought the property Sept. 1, stopped operating a golf course and turned the water off. The course was sold again in December to Stoneridge Parkway LLC, the current owner, which has filed for Chapter 11 bankruptcy.
The limited liability corporation has been in existence for about a year, and is a fund that buys "troubled assets," said Matthew Zirlow, the attorney representing Aevitas, the lender, which is owed approximately $6.5 million.
Zirlow asked the council before Wednesday's vote to hold off on taking action for a few weeks to get financing in place, and said additional money could be floated to maintain the property.
"Giving them additional time just allows them additional time to play procedural games," said Timothy Elson, the attorney representing the Silverstone Ranch Community Association.
A hearing is scheduled for July 6 in U.S. Bankruptcy Court, but neighbors worry that the trees and shrubbery that's still alive now will wither by then. Some voiced hope the city's action would help expedite the resolution they're looking for.
"It's been an ongoing issue and we're all getting tired of it," homeowner Steve Hellerstein said. "Hopefully we can get this soon resolved and get our golf course back."
Contact Jamie Munks at jmunks@reviewjournal.com or 702-383-0340. Find @JamieMunksRJ on Twitter.
RELATED
Water off again at Silverstone golf course
Judge may pursue sanctions against Silverstone golf course owner
Judge holds former Silverstone golf course owner in contempt
Silverstone golf course owners ordered to restore property