Las Vegas couple wants more help to find son at Colorado park
Updated December 8, 2018 - 10:53 pm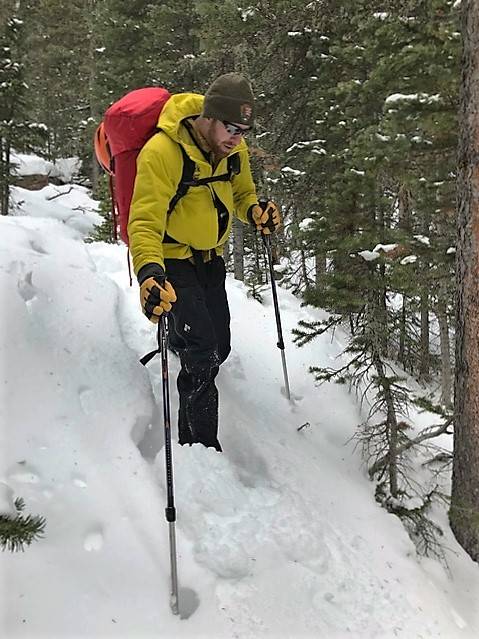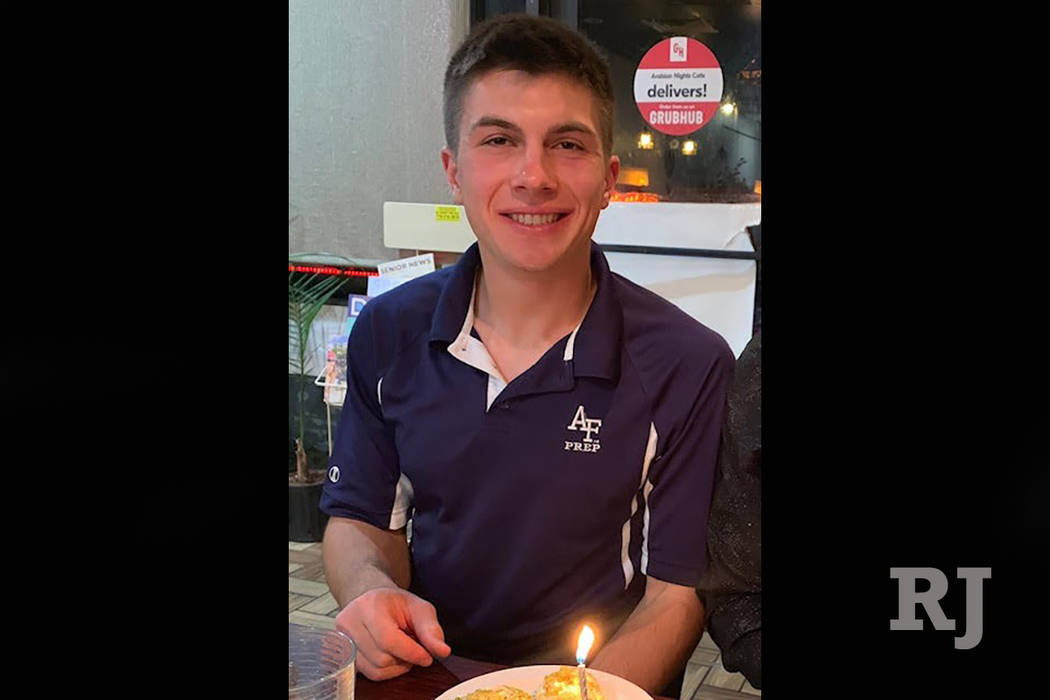 The parents of a missing Las Vegas hiker and Air Force cadet candidate have accused Rocky Mountain National Park officials of botching efforts to find their son.
Benjamin and Janice Tice held a news conference Friday night at a Colorado hotel, about two weeks after their 20-year-old son Micah was last seen by hikers in the Battle Mountain area of the Colorado national park.
The Air Force Academy Preparatory School notified the park that Micah Tice was missing when he did not return to school after Thanksgiving break.
There were severe blizzard conditions when he left the Longs Peak trailhead early Nov. 24, officials have said. He was reportedly seen wearing sweatpants, a sweatshirt and tennis shoes, and had not communicated his plans to anyone.
"Despite our family's pleas with the National Park Service to expand the search and rescue team to provide more coverage with volunteers, we were repeatedly admonished that only their skilled resources were sufficient and that it would be too dangerous for others," Benjamin Tice said as he read from a prepared statement.
Janice Tice stood behind him, fighting back tears as her husband spoke.
'We also want to find Micah'
Late Friday, following the press conference, the Rocky Mountain National Park released a statement in response to the family's comments.
"First and foremost, our hearts continue to go out to Micah's family and friends," the statement reads. "We cannot begin to understand the pain and anguish Micah's parents must be feeling, coupled with their helplessness in wanting to find their son. We also want to find Micah."
Efforts to find Micah Tice began on Nov. 27 during tough weather conditions, including strong winds, below-freezing temperatures, low visibility, deep snow and high avalanche danger. The search spanned a roughly 10-square-mile area of the park and included ground and air searches as well as thermal imaging near the Longs Peak trail, where his car was found on Nov. 26, park officials have said.
Those efforts were put on hold Tuesday "in the absence of additional clues," officials said.
During the roughly 20-minute press conference, Benjamin Tice said park officials have denied additional assistance from the Air Force, characterizing the agency's search efforts as bureaucratic.
He also claimed the Air Force has provided "cellphone transaction data" that would suggest their son is in an area of the national park that officials have "refused" to search. In that area, Benjamin Tice claimed, are "shelters" where his son may be seeking protection from the harsh conditions.
But in the park's statement, officials said, "There are no shelters but innumerable large boulders."
Officials also confirmed the existence of cellphone transaction data, saying it was requested early in the investigation and had identified several potential areas where Micah Tice's phone may have been around 3:35 a.m. Nov. 25. But the agency said such data "was oversimplified" during the news conference.
"Cell phone data provided broad areas of potential transactions but is vague information given the limitations of the signal in that area," the statement said. "These transactions are not 'pings' nor texts nor phone calls. This information indicates the cell phone was picking up a signal early Sunday morning. The large area referenced in the news conference has been challenging to access due to extreme winter alpine conditions and terrain.
Father's plea for more resources
Benjamin Tice argued that "hikers have refuted the National Park Service's statement of the area being too dangerous. They were there yesterday and the day before."
He then pleaded with both state and federal government officials to deploy additional resources to find their son, calling on President Donald Trump, Secretary of the Interior Ryan Zinke, Colorado Gov. John Hickenlooper and Governor-elect Jared Polis.
Flipping to the next page of his statement, Benjamin Tice took a deep breath.
"Our armed forces all have variations of a creed to leave no one behind," he said. "But I will add a disclaimer: Unless they are on American soil. Then they must take a back seat and let the trained bureaucratic experts determine the best course of action to retrieve their fallen one."
The father also mentioned a "failed 28-day search and rescue," referencing search efforts for Ryan Albert, a missing 30-year-old New Jersey man who was reported missing in October in the Rocky Mountain National Park. Albert has not been found, according to The Associated Press.
"This made it very difficult for them to have adequate resources for the Micah Tice rescue," Benjamin Tice said.
But park officials have defended their search efforts for both missing men. Noting differences in the cases with regard to search tactics, officials said, "In no way did the search for Ryan Albert impact our resources on the search for Micah."
"Rocky Mountain National Park is the fourth most visited national park and last year was the third busiest park for search and rescue operations in the country. We have some of the most experienced and trained search and rescue professionals in the country," officials said. "We are also grateful for the strong partnerships we have with other professional search and rescue organizations in the state who are composed of dedicated volunteers."
Officials confirmed Friday night that search efforts would continue through the winter "as conditions allow." The agency was expected to conduct a search Saturday in the upper alpine portion of the Battle Mountain area.
After reading his statement Friday, Benjamin Tice said, "We don't think he's in good condition, for sure. But there is still hope."
Contact Rio Lacanlale at rlacanlale@reviewjournal.com or 702-383-0381. Follow @riolacanlale on Twitter.
Related
Helicopters search for missing Las Vegas hiker in Colorado park
Search continues for Las Vegas hiker missing at Colorado park
Hikers report seeing missing Las Vegas man in Colorado days ago
Searchers look for Las Vegas man reported missing in Colorado