Las Vegas doctor accused of taking kickbacks to refer patients to agency
February 23, 2015 - 5:16 pm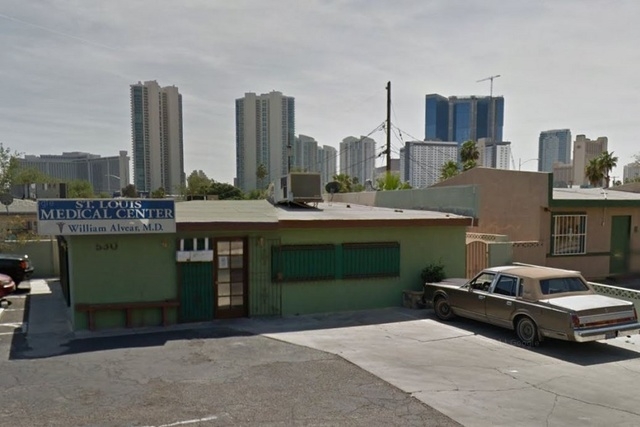 A longtime Las Vegas physician has been indicted by a federal grand jury on charges of taking $5,400 in kickbacks to refer Medicare patients to a home health agency.
William Alvear, 59, who runs the St. Louis Medical Center on East St. Louis Avenue, is facing four felony counts of soliciting and receiving remuneration.
Alvear, a licensed primary care physician, pleaded not guilty in court late last week and was released on his own recognizance. His trial was set for April 21.
He accepted the kickbacks from the unidentified home health agency four times between April and May 2013, according to the indictment, which was unsealed over the weekend.
In return for the cash, Alvear referred patients who were home-bound and needed medical treatment to the agency, the indictment alleged.
A home-bound patient was defined in the indictment as someone who needs the help of another person or special equipment, including a walker, wheelchair or crutches to move around.
Federal prosecutors are seeking to recover the $5,400 from Alvear plus $215,923 in Medicare paid to the home health agency for services the referred patients received.
"We are continuing our efforts to investigate and prosecute doctors who are committing federal crimes, including fraud against federal programs and unlawful dispensing of controlled substances," Nevada U.S. Attorney Daniel G. Bogden said Monday. "We are working with multiple law enforcement agencies to ensure that these bad doctors are brought to justice."
Alvear was charged under the federal anti-kickback statute designed to ensure that medical referral decisions are made with a patient's best interest in mind and that inflationary medical costs from unnecessary referrals are limited, the indictment stated.
"We're going to fight the charges with everything we've got," his lawyer Steve Stein said. "Politicians get more contributions than this, and they don't get indicted."
Stein said Alvear has been serving the "underprivileged community" in Las Vegas for years.
Records show Alvear, who graduated from a medical school in Colombia, received his license to practice medicine in Nevada in July 1996. He has no disciplinary actions.
Before coming to Nevada, Alvear spent several years practicing medicine in Puerto Rico, the records show.
The criminal case, brought by the FBI and the Office of Inspector General for the U.S. Department of Health and Human Services, is being prosecuted by Assistant U.S. Attorney Crane Pomerantz.
Contact Jeff German at jgerman@reviewjournal.com or 702-380-8135. Follow @JGermanRJ on Twitter.