Las Vegas doctor, nurse return from helping hurricane victims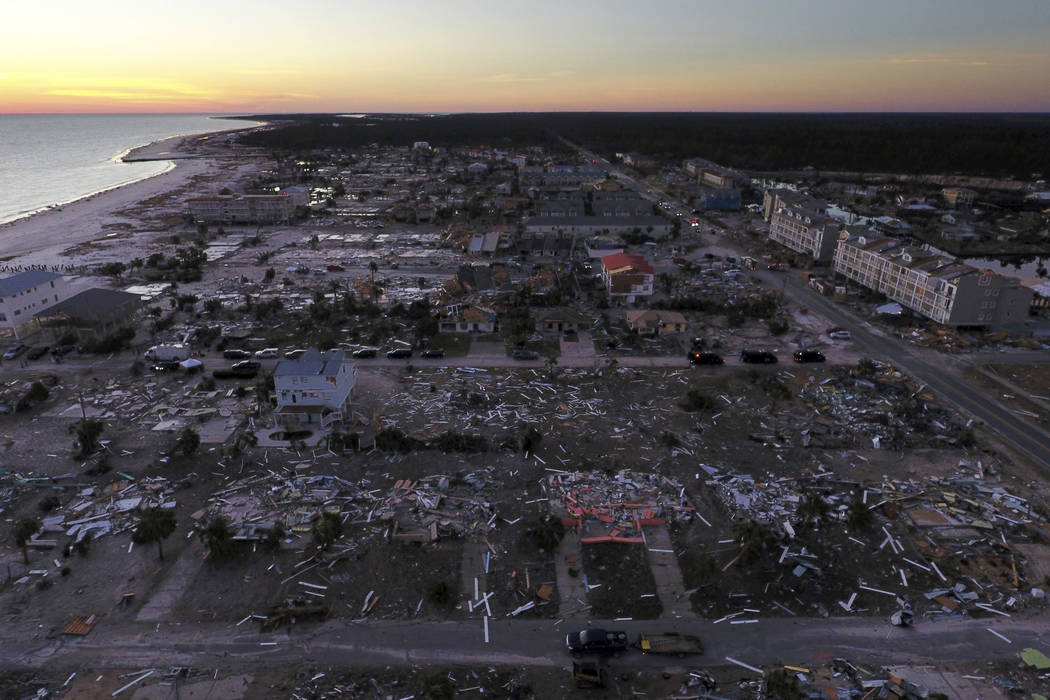 A Las Vegas physician and nurse are back in town after providing medical response to Hurricane Michael victims in Florida through the National Disaster Medical System, the U.S. Department of Health and Human Services announced Wednesday.
Dr. Joanne Leovy, a family doctor, and Julie Gomez, a nurse, were two of about 400 medical personnel who responded to the incident through the systems' Disaster Medical Assistance Team, part of the department's Office of the Assistant Secretary for Preparedness and Response.
The program can provide medical, veterinary and mortuary services to states. More than 6,000 patients were treated and 2,800 were transported through the program, according to the department.
About 5,000 doctors, nurses, veterinary staff, paramedics and other professionals make up about 70 response teams through the National Disaster Medical System.
Contact Jessie Bekker at jbekker@reviewjournal.com or 702-380-4563. Follow @jessiebekks on Twitter.