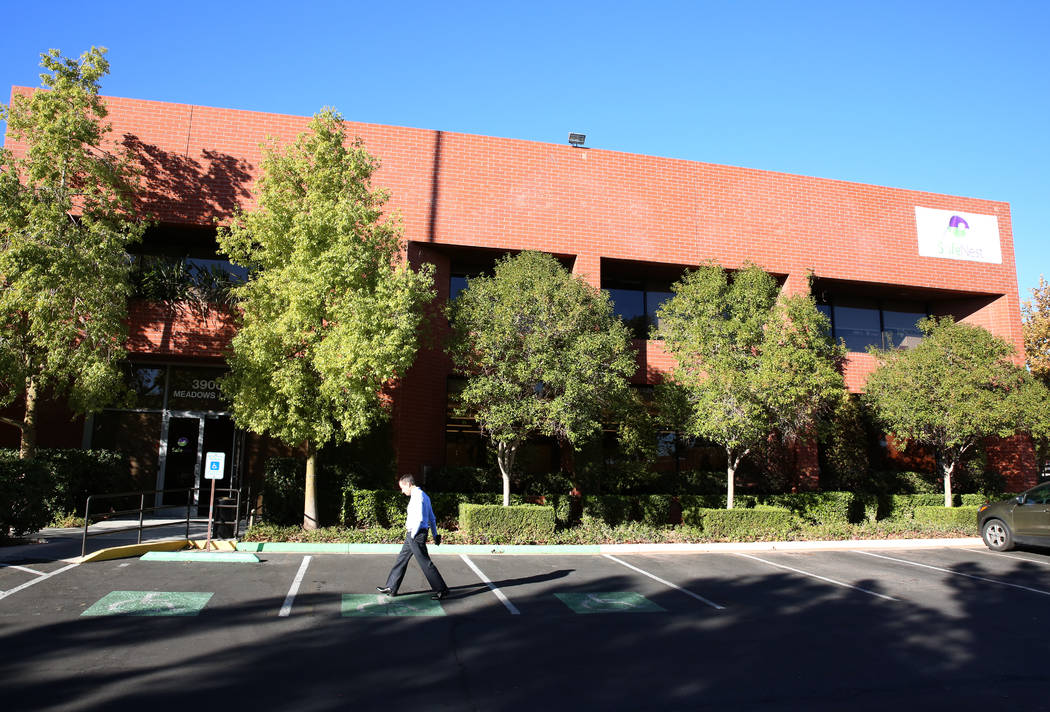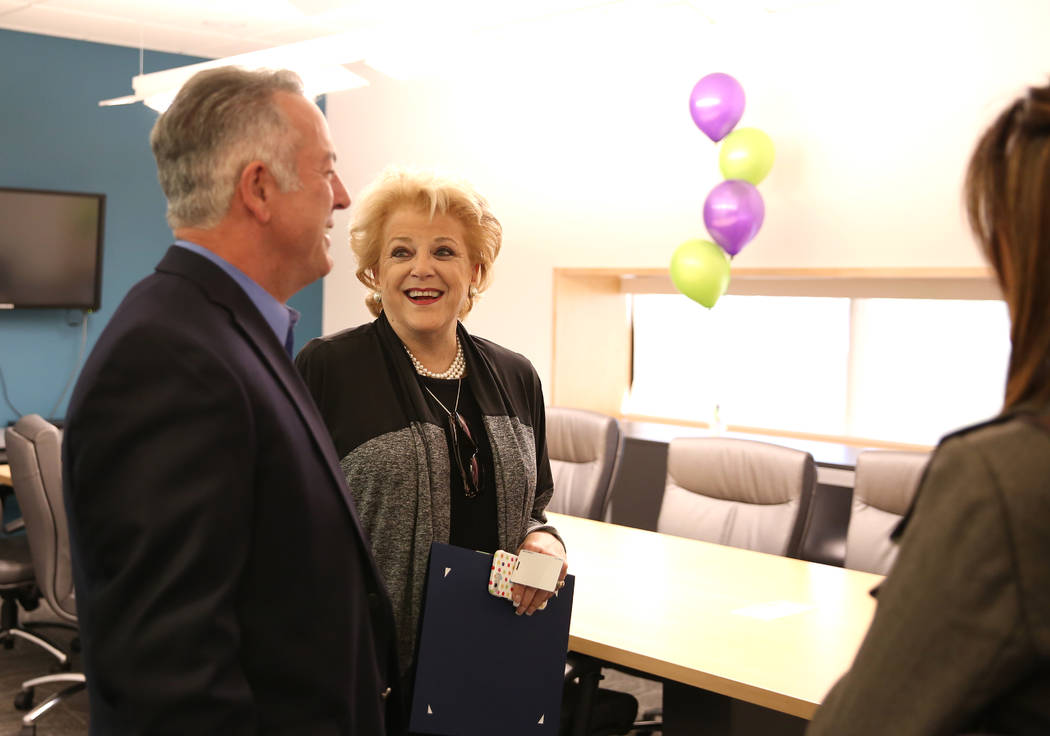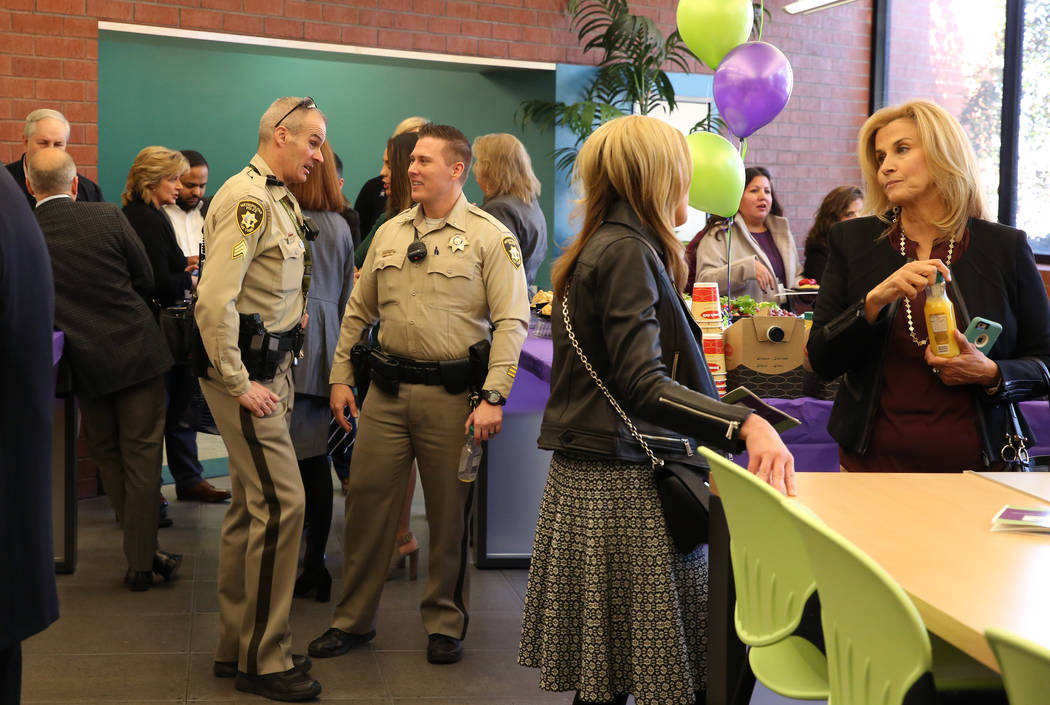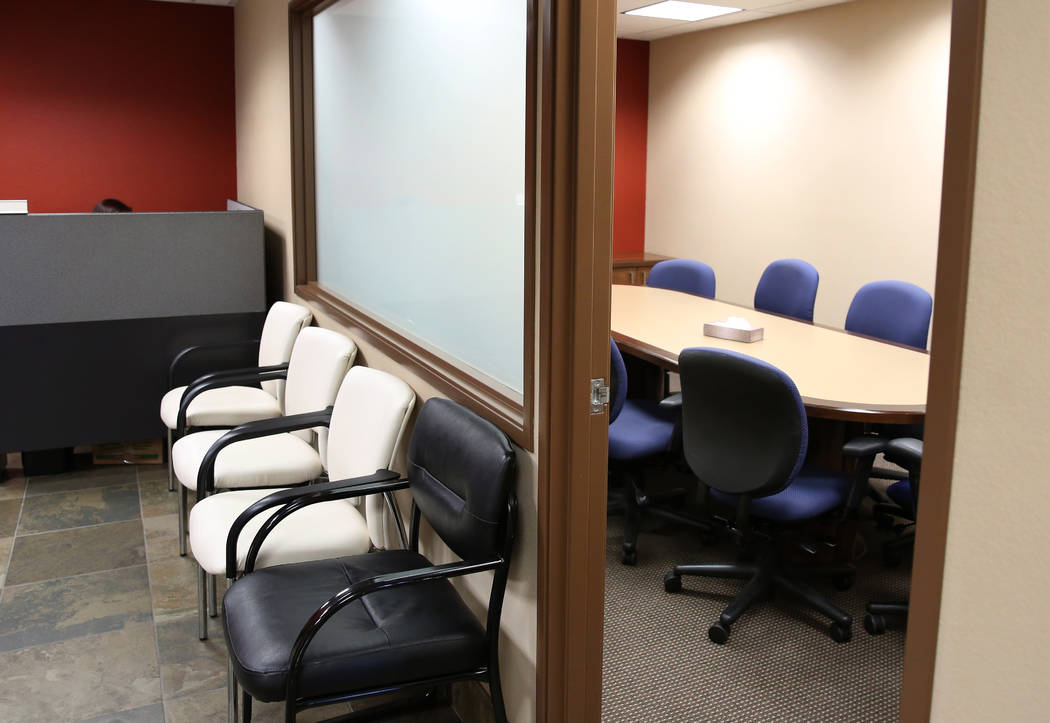 After 40 years of providing a refuge for domestic violence victims in Las Vegas, Safe Nest is laying down new roots.
The organization made official Thursday a move to Meadows Lane, next to the Meadows Mall off Valley View Boulevard.
The setup makes it easy for Safe Nest staff to triage the roughly 500 people they serve each week, CEO Liz Ortenburger said.
"We need it to be as easy to get to us as possible," Ortenburger said.
Safe Nest's clients include domestic violence victims and children affected by violence and domestic abuse. It's a "delicate dance" to work with victims and batterers in the same building, Ortenburger said.
"The front door is key code access — no one is coming in without being buzzed in," Ortenburger said.
Victims are greeted at the front desk and then ushered to a second-floor waiting room.
At the Thursday morning dedication of the new facility, Ortenburger laid out hopes for another $100,000 worth of work on the building, to create another group room and a community room. She got 20 percent of the way to her funding goal before cutting the ribbon on the new center.
Oakland Raiders President Marc Badain committed the first $10,000 during Thursday's event. Women's Health Associates of Southern Nevada matched the Raiders' funding promise.
Next week, Safe Nest and the Metropolitan Police Department's Northwest Area Command are launching an initiative where volunteer advocates will respond to domestic violence calls. Federal dollars provide resources for working with victims, but an innovative approach "is where we will start to see an actual break in the cycle," Ortenburger said.
"It's rampant here," Ortenburger said of domestic violence in Las Vegas and Nevada.
Sheriff Joe Lombardo said 20 homicides this year have been directly related to domestic violence. He credited Safe Nest's work for that number not being higher.
"It could easily be 40. It could easily be 100," Lombardo said.
"We would fail without your effort," he added.
Court advocacy and counseling staff work in the new building, where Safe Nest has 81 full-time employees. The organization also operates a 71-bed shelter for women and children in an undisclosed location. Residential shelter for anyone who identifies as male and is a victim of domestic violence is offered by Safe Nest through a partnership with local hotels, Ortenburger said.
In November, eight families "graduated" from the Safe Nest shelter and into transitional housing.
Safe Nest's more than $5 million annual budget is funded by a mix of state and county grants, federal funds and private dollars. Shelter and hotline costs take up the largest share of the costs, followed closely by counseling, advocacy and outreach.
"We need more money from this state," Las Vegas Mayor Carolyn Goodman said Thursday, looking at Nevada Lt. Gov. Mark Hutchison.
A lack of resources locally frustrates police officers who respond to domestic violence calls, Lombardo said.
"The LVMPD has dedicated every resource we have to quell it," Lombardo said.
Contact Jamie Munks at jmunks@reviewjournal.com or 702-383-0340. Follow @JamieMunksRJ on Twitter.