Las Vegas entertainer Rossi dies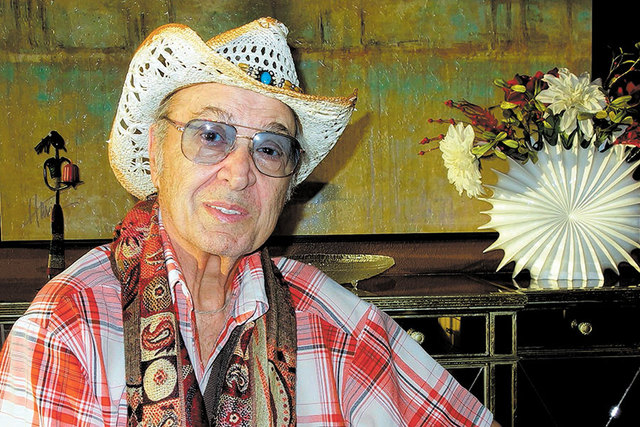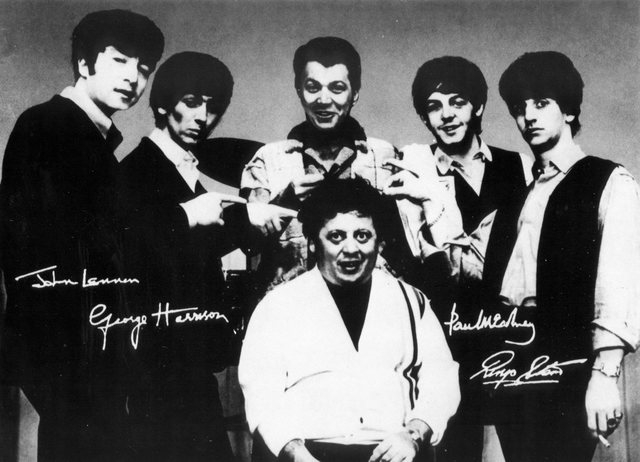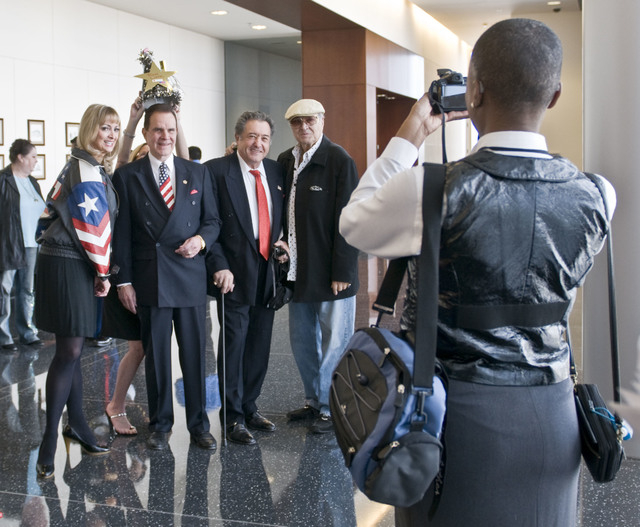 Steve Rossi, a comedian and crooner best known as half of the comedy team Allen &Rossi, died of cancer Sunday. He was 82.
Rossi's smooth singing and set-up lines teed up the comic responses of Marty Allen, the half of the team known for the catchphrase "Hello Dere" and his frazzle-haired, bug-eyed characters.
"People remember us," thanks to the magic combination of "the good-looking guy and the funny little guy," Rossi told the Review-Journal in 1990, a year after the duo had first reunited for shows in Atlantic City.
From 1957 until their first breakup in 1968, the duo played nightclubs around the world, made albums and a movie ("The Last of the Secret Agents"), and performed on "The Ed Sullivan Show" the same night as the Beatles did in 1964.
Rossi settled in Las Vegas soon after he and Allen reunited to perform at the bygone Vegas World in July 1990. He immersed himself in the local entertainment scene, hanging out with fellow performers and sometimes working with them almost until the end.
In 2012, he collaborated with impressionist Rich Little on the script and staging of Little's "Jimmy Stewart &Friends" at the Las Vegas Hotel.
Rossi celebrated his 82nd birthday at a party attended by friends including 92-year-old Allen on Memorial Day. He was fatigued and had not been eating but only later learned he had cancer in his esophagus, lungs and liver, said Karon Blackwell, Allen's spouse and stage partner of recent years.
On Wednesday, Rossi's assistant Christine Kramar tweeted that Rossi was "on his way home" and the next day released a statement that he had been transferred from University Medical Center to hospice.
"My peers call me the natural straight man. … They look at me as being part of the audience," Rossi said at the beginning of the duo's Vegas World run, which lasted four years before Allen opted to work just with Blackwell.
"They had an incredible career, these two boys," Blackwell said Thursday, saying she had been helping her husband with his memoir and discovering photos such as one of Princess Margaret entering a London theater to see the duo billed with singer Shirley Bassey.
He was born Joseph Charles Tafarella on May 25, 1932, in the East Harlem section of New York. His father was a coronet player who moved him to California as a child. Young Tafarella was a member of the Mitchell Boy Choir, which performed title songs for movies including "Going My Way" and "The Jolson Story."
He received a scholarship to Loyola University in Los Angeles and at 18 played the lead in "The Student Prince," an operetta.
After college, he was performing in a Los Angeles civic production of "The Vagabond King" when he caught the eye of Mae West, who recruited him for a nightclub act that played venues including the Sahara in Las Vegas in 1953 and 1954. It was West who renamed him Steve Rossi so his name could be billed on a marquee.
Rossi was later working as a production singer at the Sands (In those years, the Copa Room headliners were framed by showgirl production numbers) when Nat King Cole introduced him to Allen, upon recommendation from Sarah Vaughan.
Allen was working steadily enough to be uncertain about the need for a partner. But he agreed to give it a test in small clubs.
"If two guys get together and the audience don't pick up on it," you can't force the chemistry, Allen later recalled. "Well, the moment we did the first little club, the audience reacted. So I felt there must be something there."
The duo stayed together until 1968, recording live albums at the Sands and Riviera and getting on the Sullivan show more than 40 times.
"Our first time was in 1960. We had been on probably 10 times before we did the show with the Beatles," Rossi told the Review-Journal earlier this year, when interviewed about the 50th anniversary of the Beatles historic performance on Feb. 9, 1964.
Allen &Rossi had the dubious honor of following the Beatles on the broadcast watched by more than 73 million people.
" I was going to do 'Fly Me to the Moon,' which was up-tempo, but Ed wanted 'Try to Remember,' from 'The Fantasticks,' the big hit show on Broadway," Rossi recalled earlier this year. "I sang it and it got a big round of applause. That's when Marty came out and said, 'Hello dere, I'm Ringo's mother.' The kids loved it.
"We would always end our routine with a hand-clapping song-and-dance number. I would sing 'Glory Hallelujah' to different lyrics ('It's good to be here with you on The Ed Sullivan Show…') and Marty would dance. But this time he went into the audience and danced with the teenagers in the aisles."
After the duo's breakup in 1968, Rossi teamed with other comedy partners including Slappy White and Bernie Allen, which allowed him to continue the Allen &Rossi billing for five years starting in 1972.
Rossi also continued a singing career he maintained even during the Allen &Rossi years.
Rossi considered "More (Theme from 'Mondo Cane')" from the 1962 movie his signature song, though his version of the song vied for airplay with one by instrumentalist Kai Winding and with several other vocal versions by Frank Sinatra, Vic Dana and others.
"If there's a mic and a stage in heaven, Steve will be on it tonight," said Frankie Scinta, longtime friend and headliner at The D Las Vegas.
Despite an on and off partnership, Allen has spent time at Rossi's bedside, both in the hospital and at the hospice. Allen took to social media to mourn Rossi and left statements on Facebook.
"It is hard to put into words … a great loss of a wonderfully talented and a genuinely nice guy," he wrote.
"Today many of Steve's friends and family (mourn) his loss. In my heart I say, 'Thank you God for the gift of a man named Steve Rossi that you sent into my life.' "
Kramar said services were being tentatively planned at St. Therese and Palm Eastern.
Las Vegas Review-Journal writers Norm Clarke and Wesley Juhl contributed to this report. Contact reporter Mike Weatherford at mweatherford@reviewjournal.com or 702-383-0288.