Las Vegas event promotes traffic safety for schoolkids, adults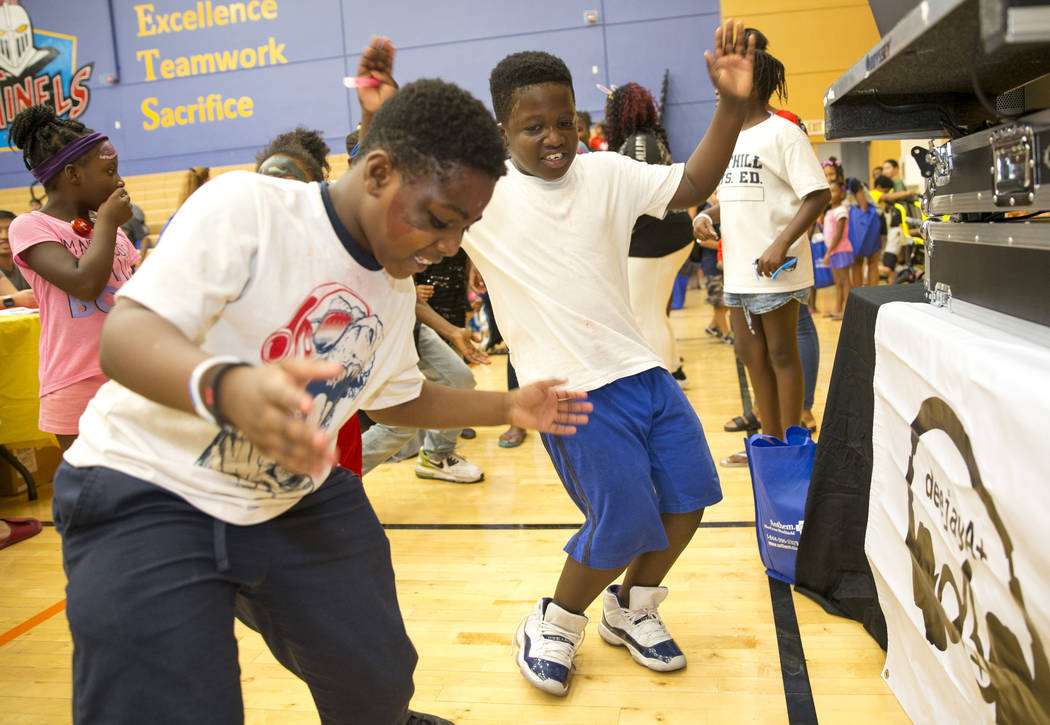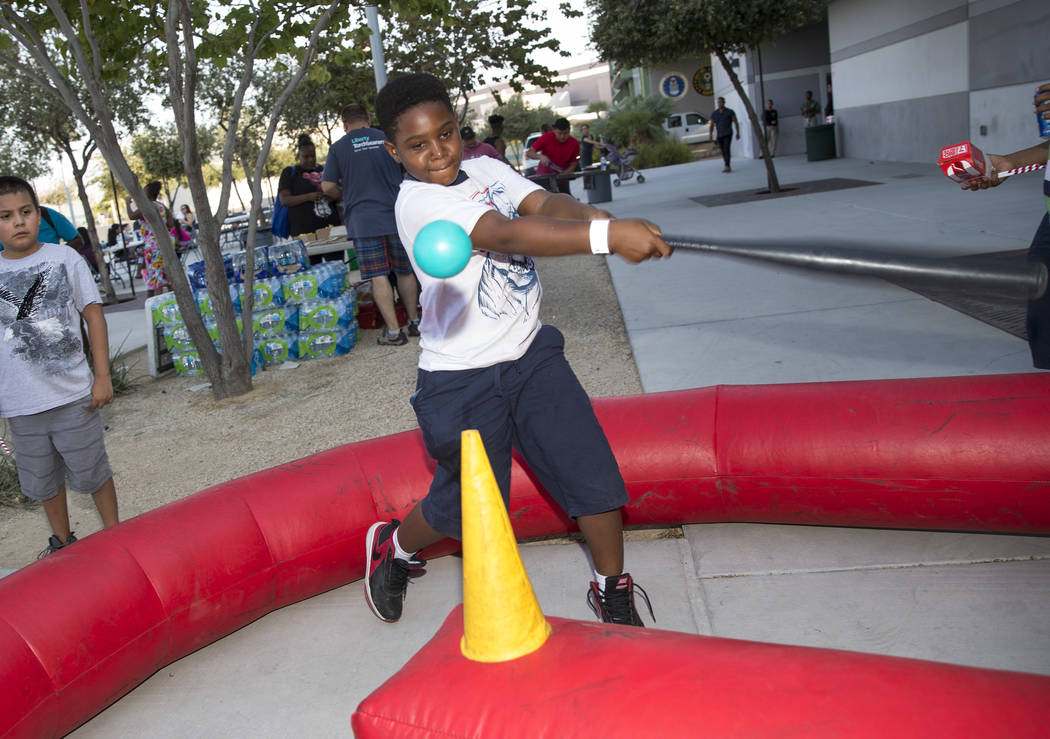 With the first day of school fast approaching, public safety officials and health professionals hosted a community event Friday evening to promote safe practices on Las Vegas Valley roads.
"It really starts with our kids," Metropolitan Police Department Capt. Nick Farese said during the Citywide Traffic Safety Block Party. "We've got to set that good example and that foundation for our children."
The block party, at the Veterans Tribute Career and Technical Academy on Vegas Drive, delivered its safety message in a festive atmosphere that included refreshments and games, driving simulators, and motorcycle officers demonstrating skills.
Events such as the block party mark a proactive approach to reducing traffic fatalities, especially as the school year creeps closer, Nevada Department of Public Safety spokesman Andrew Bennett said.
He reminded drivers to obey crossing guard and school zone rules, such as refraining from passing vehicles and from making U-turns.
"When you have those little humans walking around they're more difficult to see," Bennett said.
Students need to follow the rules, too, including getting off their bikes and walking them while crossing streets, he said.
Parents with students who walk to school should walk the route a few times with them before school begins and identify the safest spots to cross streets, such as intersections or roads with crossing guards.
Kristyn and Yukio Soares brought their four children to remind them of the basics: awareness, using crosswalks, and putting away the cellphone while walking. As teachers with the Clark County School District, they've seen firsthand the dangers present in school zones.
"It sometimes is a really hot mess in front of schools," said 34-year-old Kristyn Soares, who works with the school district's LINKS team.
The first-time event was hosted by Metro, the Regional Transportation Commission, University Medical Center and Zero Fatalities Nevada.
Farese, who has overseen Metro's traffic bureau in April, said the event took about two months to plan. Among the offerings were informational booths, safety tip and instruction, booster seat giveaways, bike helmet fittings, and child safety seat checks .
Police departments are good at enforcing traffic rules, but police also must work to educate the public on how to staysafe, Farese said.
Metro has already investigated 76 traffic deaths this year.
"Nobody thinks about a fatal until it impacts them or somebody they know," Farese said.
Nevada had 100 pedestrians killed on its roads last year, marking the first time the state reached triple digits. About 75 percent of them died in Clark County.
Farese pointed to a stoplight exhibit meant to teach kids and adults the correct way to wait and cross at a crosswalk.
The interactive exhibit was of particular interest to Andrew Rowe, 35, and his 5-year-old daughter Jordan, who will begin kindergarten in a few weeks.
Rowe said he hoped the event and exhibit could help teach her simple rules of the road, including red means stop, green means go and to wait until it's safe to cross the street in a crosswalk.
Jordan, wearing light-blue face paint, was excited for school to start. But Rowe, a teacher at Canyon Springs High School, noted drivers often ignore school bus or school zone rules, he said.
"That's scary," he said. "That's why we're gonna have to drive her to school."
The exhibit was just as much to reinforce safety tips for adults as it was for kids, Farese said, adding that many pedestrian deaths in the county were those of adults who failed to walk to an intersection to safely cross a street.
"One hundred yards, 100 feet is not worth somebody's life," Farese said.
Contact Mike Shoro at mshoro@reviewjournal.com or 702-387-5290. Follow @mike_shoro on Twitter.