Las Vegas group kicks off 2018 with exclusive hike
January 1, 2018 - 4:07 pm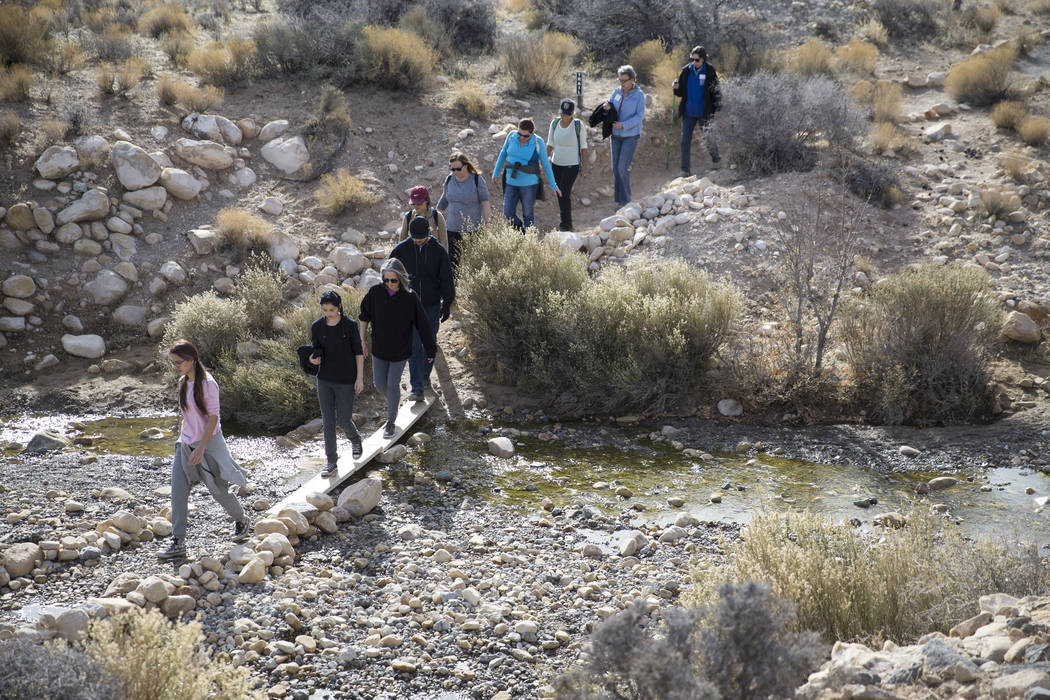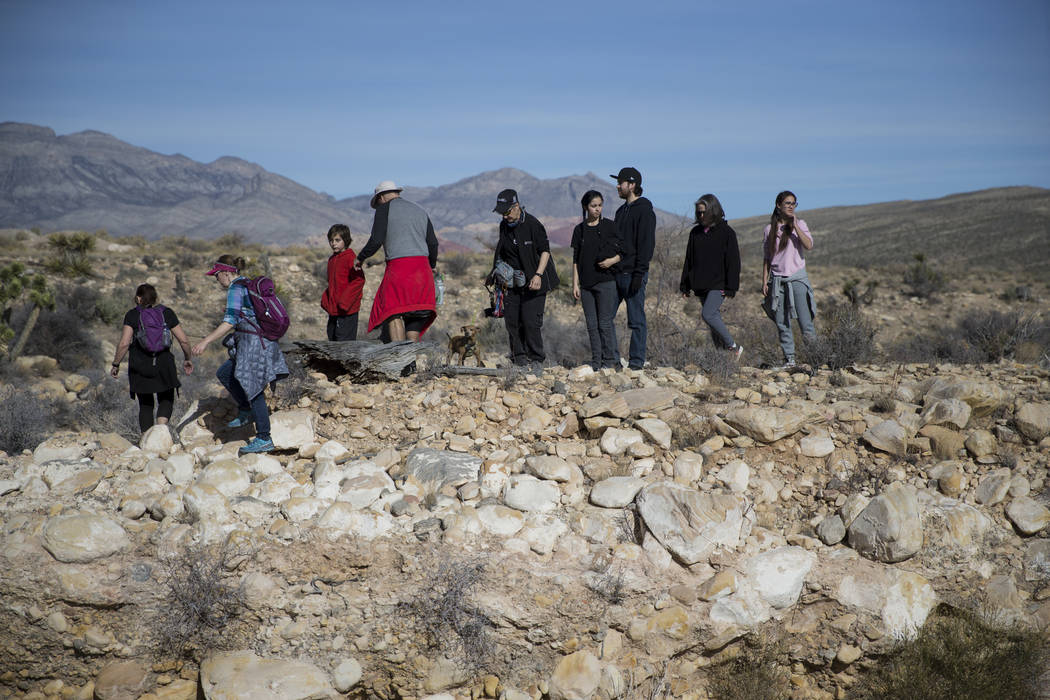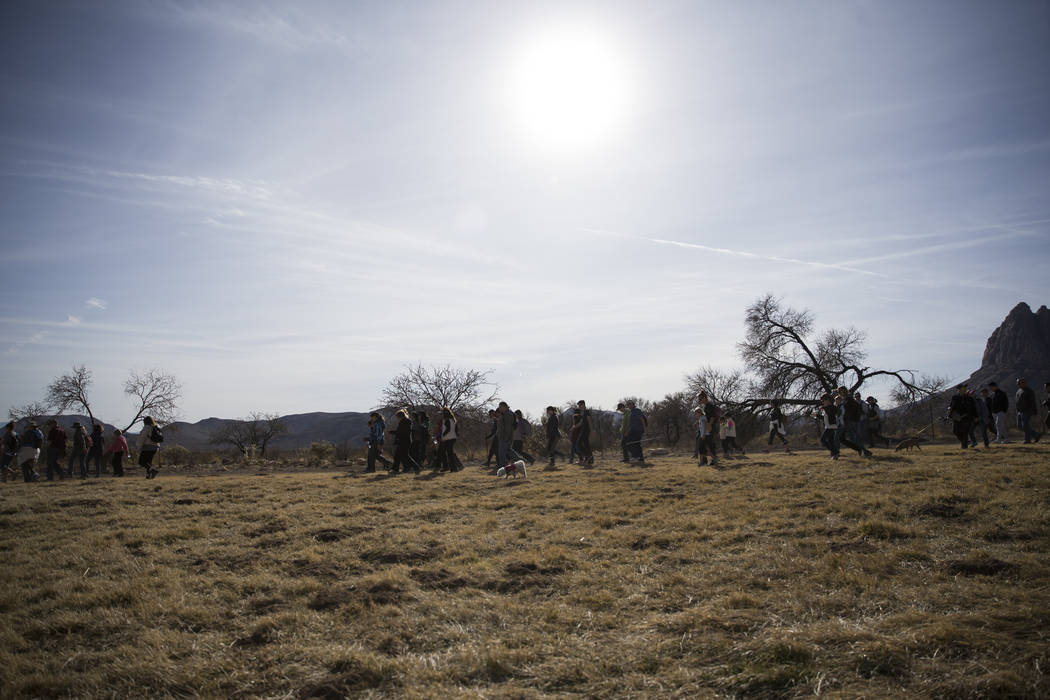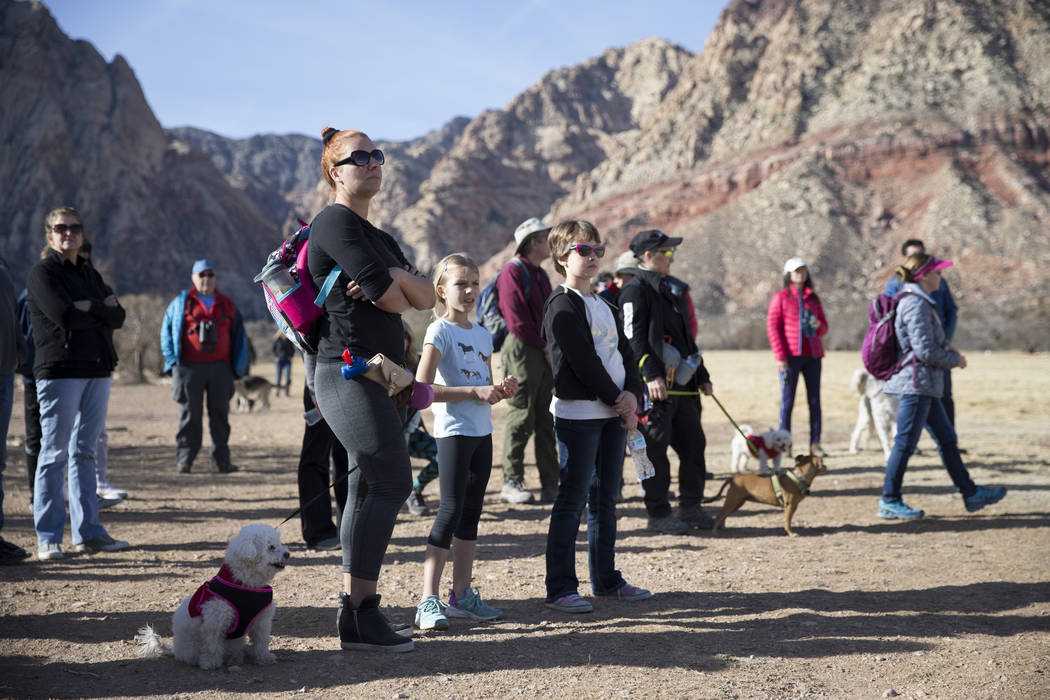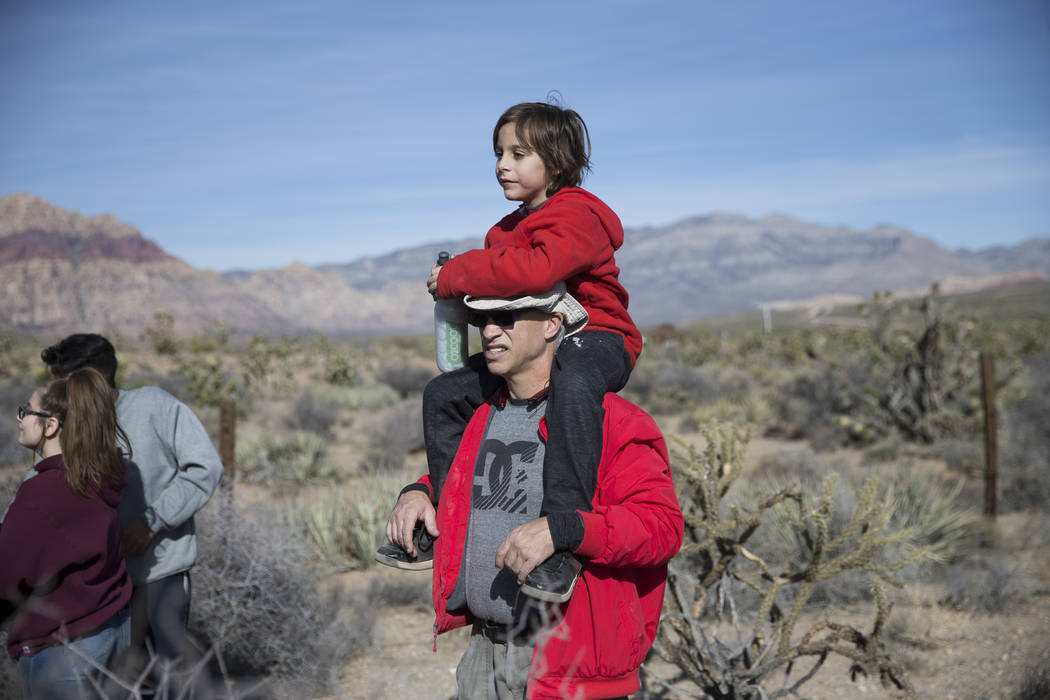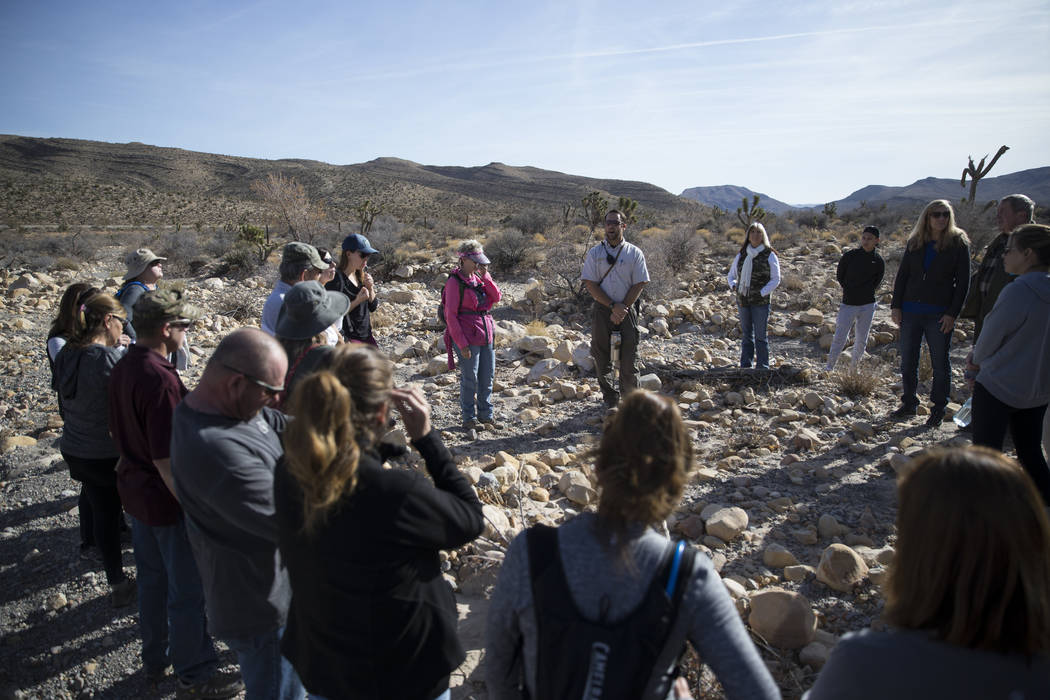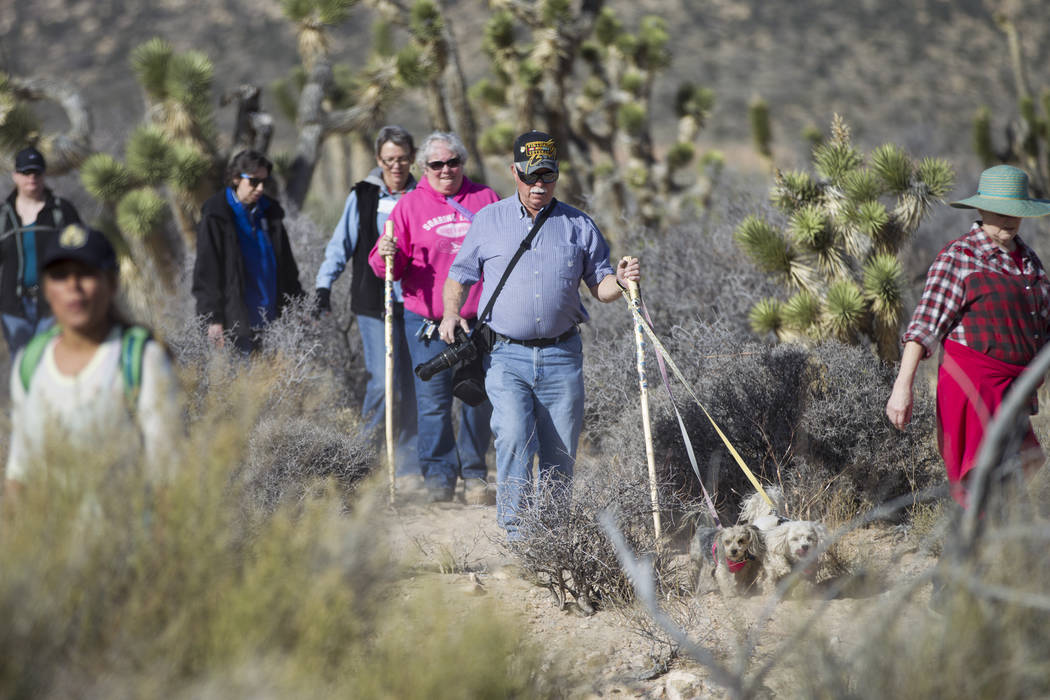 As the ailing masses slept in Monday morning after their New Year's revelry, a group set out into the desert to greet 2018 in a place few get to see.
At least those 85 people weren't too hungover for a New Year's Day hike.
Spring Mountain Ranch State Park interpretive ranger Joshua Yelle led the group on a guided, mostly off-trail hike in an area that is usually off-limits to the general public.
"We had to reward you guys for not getting too hungover," Yelle told the group.
The group of people and several dogs trekked through the desert, with Yelle peppering the nearly two-hour jaunt with tidbits about the environment, history and the prevalent plant that shares his name, the Joshua tree.
Because of the delicate desert environment, according to the "leave no trace" principle, it may be several years before hikers are permitted through that area of the park again, Yelle said.
Monday's hike was part of a nationwide initiative spearheaded by state parks to get people on a guided hike to kick off the new year. Almost 28,000 people hiked more than 66,000 miles on First Day Hikes last year, according to the American Hiking Society.
Stephen Magas hasn't been on a First Day Hike in years, since his daughter was young. But he decided on Sunday to take his 7-year-old grandson, Ayden Grinker, on the hike. Magas likes to encourage his grandson with activities outdoors — and without some sort of technological device — he said.
Getting to see a spot people usually don't was worth the price of admission for Scott Malsom.
"I definitely learned more with the guide," Malsom said. "It made us feel very special."
Contact Jamie Munks at jmunks@reviewjournal.com or 702-383-0340. Follow @JamieMunksRJ on Twitter.