Las Vegas HOA corruption trial stays in Las Vegas
December 24, 2014 - 4:52 pm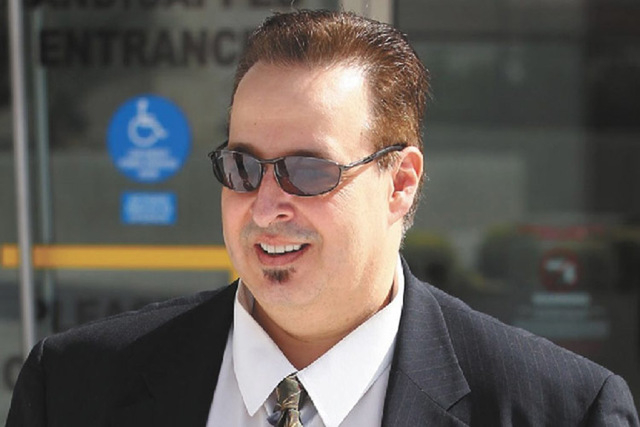 A federal magistrate judge issued a decision Wednesday denying a defense bid to move the homeowners association corruption trial out of Las Vegas.
Lawyers for two of the bigger defendants in the high-profile case, former construction company boss Leon Benzer and attorney Keith Gregory, sought the change of venue on grounds "prejudicial" news coverage by the Las Vegas Review-Journal has made it impossible to get a fair trial.
But U.S. Magistrate Judge George Foley Jr. disagreed.
"Although the news media coverage of this case, particularly in the Las Vegas Review-Journal, has been extensive and continuous," Foley wrote, "that coverage has not been of such a nature or scope as to support a finding that the trial atmosphere for this case has been utterly corrupted and that it is impossible to impanel a fair and impartial jury for defendants at trial."
Foley found that the newspaper's articles on the long-running case have been "factual in nature" and not inflammatory, as the defense argued.
He said any biased jurors can easily be weeded out from the potential jury pool through questioning prior to the February trial.
Defense lawyers have the option of filing objections to Foley's decision with U.S. District Judge James Mahan, who will preside over the trial.
Foley has yet to issue a decision on a defense motion to dismiss the criminal case because of alleged government misconduct that allowed the Review-Journal to publish a story Oct. 30 revealing details of failed plea negotiations between prosecutors and Benzer.
The article, which contained information Benzer provided investigators during secret talks in 2011, was based on government reports the newspaper obtained from the electronic court docket while they were public for two days in September.
The reports, now sealed, describe how Benzer corrupted HOA boards through bribery and election rigging to obtain millions of dollars in construction defect contracts.
Benzer, Gregory and four other defendants are to stand trial Feb. 23 on conspiracy and fraud charges stemming from the HOA investigation launched by the FBI and Las Vegas police in 2007.
Since 2011, 36 defendants have pleaded guilty in the scheme to take over HOAs across the valley.
Contact Jeff German at jgerman@reviewjournal.com or 702-380-8135. Find him on Twitter: @JGermanRJ.