Las Vegas investment company execs accused of $1.5B Ponzi scheme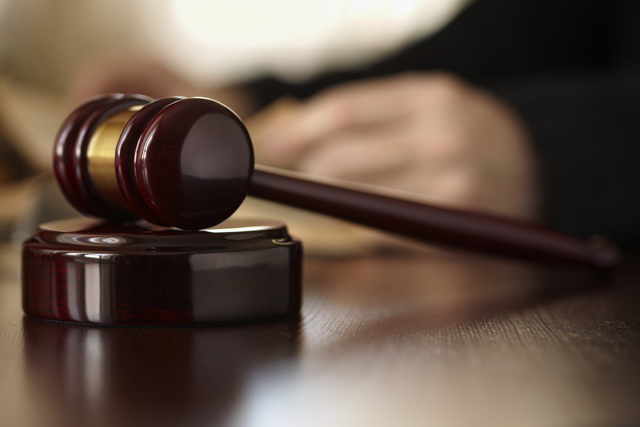 The president and two former Japanese executives of a Las Vegas-based investment company were indicted by a federal grand jury Wednesday for their roles in an alleged a $1.5 billion Ponzi scheme.
Edwin Fujinaga, 68, who ran MRI International Inc. in Las Vegas; Junzo Suzuki, 66, the company's vice president for Asia Pacific; and his son Paul Suzuki, 36, general manager for Japan operations, each were charged with eight counts of mail fraud and nine counts of wire fraud. Fujinaga also was charged with three counts of money laundering.
"The defendants allegedly preyed on thousands of unsuspecting Japanese victims to enrich themselves by operating a billion-plus dollar Ponzi scheme," Assistant Attorney General Leslie R. Caldwell said. "This prosecution shows that the Criminal Division will pursue not only those who victimize American citizens, but also those who use the U.S. as a home base to defraud victims abroad."
The international case was investigated by the Las Vegas FBI. The Suzukis both live in Tokyo.
Las Vegas FBI boss Laura Bucheit said the indictment is a "reminder of the FBI's determination to identify, investigate and bring to justice those who are committing financial crimes against innocent consumers."
Nevada U.S. Attorney Daniel Bogden added, "Fraudulent ruses and schemes perpetrated by Nevadans using Nevada corporations and entities will continue to be addressed by this office."
The indictment alleges that MRI operated as a massive Ponzi scheme using money obtained from new investors to pay back earlier investors. The defendants also are alleged to have used investor money to pay themselves sales commissions, subsidize gambling habits and fund their personal traveling by private jet.
According to the indictment, MRI purportedly specialized in a practice called "factoring" in which accounts receivable were purchased from medical providers at a discount and an attempt was made to recover more than the discounted amount from the debtor.
Fujinaga and the Suzukis fraudulently solicited investments from thousands of Japanese residents between 2009 and 2013, the indictment alleges.
The three men falsely promised investors a series of interest payments that would accrue over the life of the investment, the indictment alleges. They also promised the money would be used only for the purchase of medical accounts receivable (MARS) and would be managed and safeguarded by an independent escrow company.
Trial lawyers with the Justice Department's Fraud Section in Washington and First Assistant U.S. Attorney Steven Myhre in Las Vegas are jointly prosecuting the case.
Contact Jeff German at jgerman@reviewjournal.com or 702-380-8135. Find him on Twitter @JGermanRJ