Las Vegas lawyer arrested in forgery case
December 14, 2015 - 6:02 pm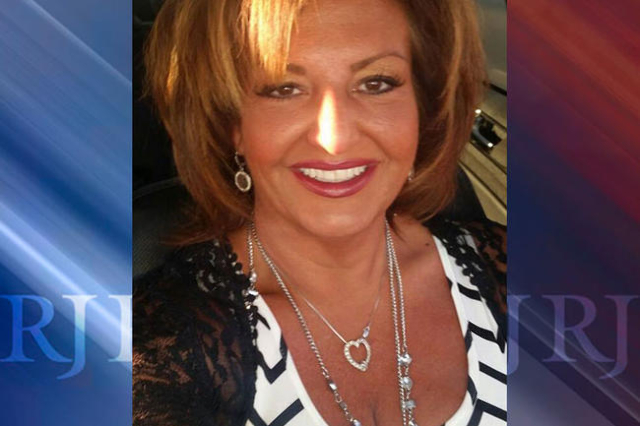 Defense lawyer Vicki Greco was arrested and booked into the Clark County Detention Center on Monday following her indictment in an alleged scheme to file forged court documents in misdemeanor cases involving prostitutes.
Greco, 43, a member of the Nevada bar since September 2003, was charged last week with 138 felony and gross misdemeanor counts, including conspiracy to commit a crime, forgery, burglary, offering a false instrument for filing or record, and destroying evidence.
She was to surrender to authorities on Friday but never did.
Greco is to be arraigned on the long list of charges before District Judge Stefany Miley on Wednesday.
Her lawyer, Gary Modafferi, could not be reached for comment.
In court last week, Chief Deputy District Attorney Marc DiGiacomo said investigators found that false documents were submitted in at least 41 of Greco's cases.
Las Vegas police raided Greco's home and law office in July seeking evidence that she filed phony certificates of completion for Las Vegas Justice Court-ordered counseling and community service on behalf of the prostitutes between 2008 and 2010.
The investigation is tied to the long-running criminal case against suspended defense lawyer Brian Bloomfield, who was charged with doing the same for his clients, mostly prostitutes, over the same period.
Bloomfield pleaded guilty to felony and gross misdemeanor charges in a similar courthouse scheme in December 2013 and later was temporarily suspended. He cooperated and is waiting to be sentenced.
The indictment against Greco alleges her scheme continued until June of this year as she met with others to cover up her criminal acts.
She is alleged to have met with Bloomfield between April 2010 and January 2011 to discuss how to hide evidence from police.
Contact Jeff German at jgerman@reviewjournal.com or 702-380-8135. Find him on Twitter: @JGermanRJ