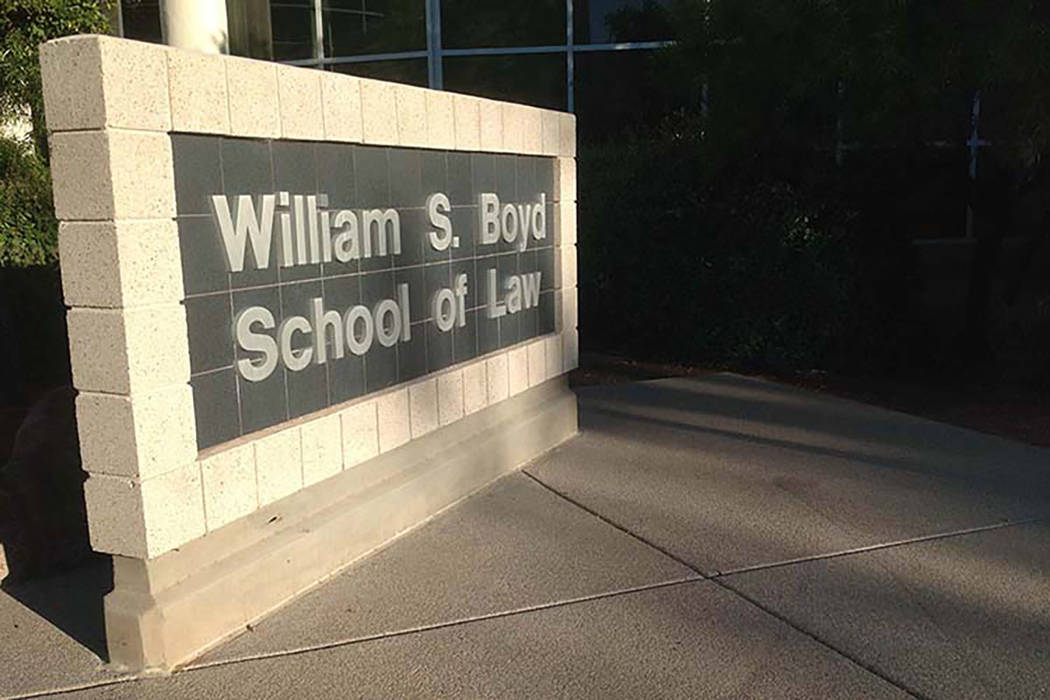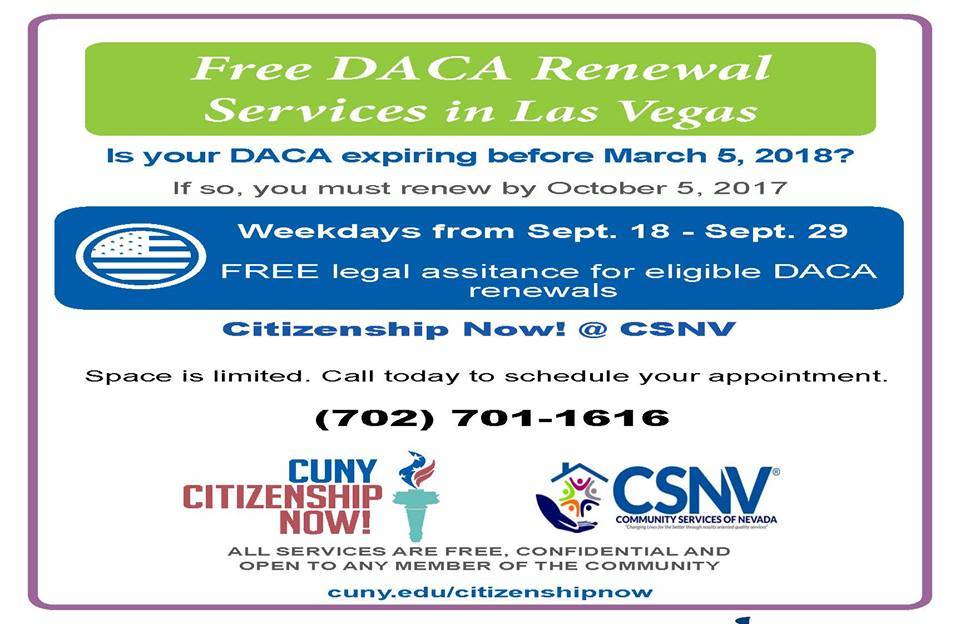 Las Vegas immigration lawyers are providing free assistance to Deferred Action for Childhood Arrivals participants needing to renew their status.
The UNLV Immigration Clinic, with the help of law students and Boyd School of Law faculty, on Thursday began assisting DACA participants whose status expires before March 5, 2018, with filling out renewal applications.
#UNLVLaw Immig. Clinic will assist w/#DACA renewal forms for NV residents free of charge. Call for appoint. & info: https://t.co/oYo9J9xGrl

— UNLV Law (@UNLVLaw) September 7, 2017
The City University of New York's Citizenship Now office in Las Vegas will offer the same free service from Sept. 18-29.
Renewal applications are due Oct. 5 for DACA participants whose program status expires in the next six months — the time frame specified by the Trump administration in its announcement Tuesday that it is winding down the program.
"We assume there's going to be a lot of demand for that," said Martha Menendez, a lawyer at the local Citizenship Now office. Menendez, along with two legal aides, will work exclusively on DACA renewal applications to churn out as many as possible.
She said she conservatively estimates the team could complete around 130 renewals.
Interested participants must currently have DACA. The application itself costs $495.
Contact Jessie Bekker at jbekker@reviewjournal.com or 702-380-4563. Follow @jessiebekks on Twitter.
Legal guidance
Those seeking legal guidance can call the UNLV Immigration Clinic at 702-895-2080 or the CUNY Citizenship Now Las Vegas office at 702-701-1616 for more information.