Las Vegas man accused of biting cop indicted
October 24, 2014 - 1:35 pm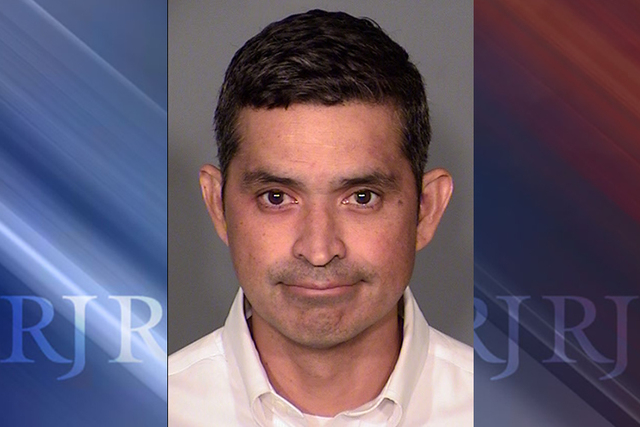 A Las Vegas man already facing charges of resisting police was indicted for reportedly biting an officer, prosecutors said Friday.
Jose Luis Barrios-Aguilar, 40, faces a charge of battery by a prisoner and battery on a protected person. Authorities said he bit an officer during an arrest earlier this month.
At the time, Barrios-Aguilar was free on bail on five counts of assault with a deadly weapon and one count of resisting a public officer with use of a firearm for a December encounter with police.
Prosecutors said that Barrios-Aguilar pointed a shotgun at police during a suicide attempt that included injecting himself with dog insulin.
Barrios-Aguilar was shot in the leg by police, who were called when witnesses said he was trying to kill himself in a home on the 3200 block of East University Avenue, near Pecos Road and Harmon Avenue, according to an arrest report.
When police arrived, they saw Barrios-Aguilar coming down the stairs of the home with a shotgun and took cover.
On Friday, Barrios-Aguilar was ordered held in the Clark County Detention Center on $50,000 bail.
Contact reporter David Ferrara at dferrara@reviewjournal.com or 702-380-1039. Find him on Twitter: @randompoker.