Las Vegas man charged in rake attack of real estate agent
October 31, 2017 - 4:04 am
Updated October 31, 2017 - 8:40 am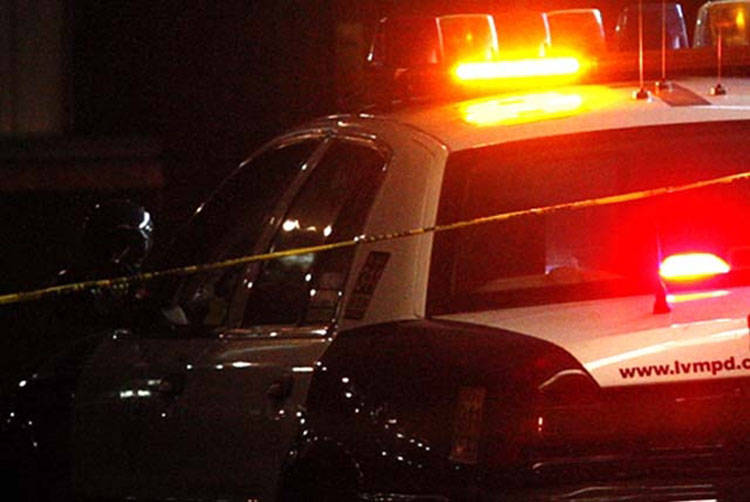 A Las Vegas man is in custody after police said he beat a real estate agent with a rake.
An Oct. 13 report of a possible burglary brought police to an east valley home, where the residents provided a lease that officers determined was fake.
The people in the home were told to vacate the house, and they did. But police were called back to the same address later that day when neighbors reported a man attacking another man outside the home.
Jail records show Tomarriane Wilson, 23, was arrested Thursday in connection with the attack.
According to an arrest report, the man he attacked was a real estate agent who was investigating reports of squatters in the home.
Wilson told officers he thought he rented the home from a man he met at a grocery store about a week and a half before the confrontation.
The man overheard Wilson and his wife talking about renting a house, and approached them with an offer, the report said. A deal was made at the grocery store, and Wilson's wife gave the man $1,800, police said.
It is unclear whether the man who made the offer to Wilson faces charges.
Wilson told police he returned to the home to remove property from the garage. That's when the real estate agent confronted him, the report states.
The man parked his vehicle in front of the garage so Wilson couldn't reach it, and Wilson told police he picked up the rake to defend himself after the agent, a man in his 60s, began acting aggressively and punched him in the face.
Neighbors who witnessed the fight told police that Wilson struck the man several times with the rake's handle, the report states. One woman recorded part of the fight on her cellphone.
According to the report, the real estate agent suffered a cut to his hand that severed an artery and needed emergency surgery.
Wilson remains in Clark County Detention Center and is accused of battery with a deadly weapon resulting in substantial bodily harm. His preliminary hearing is set for Dec. 18.
Contact Max Michor at mmichor@reviewjournal.com. Follow @MaxMichor on Twitter.