Las Vegas man dies after being attacked by swarm of bees in early August
August 22, 2016 - 5:12 pm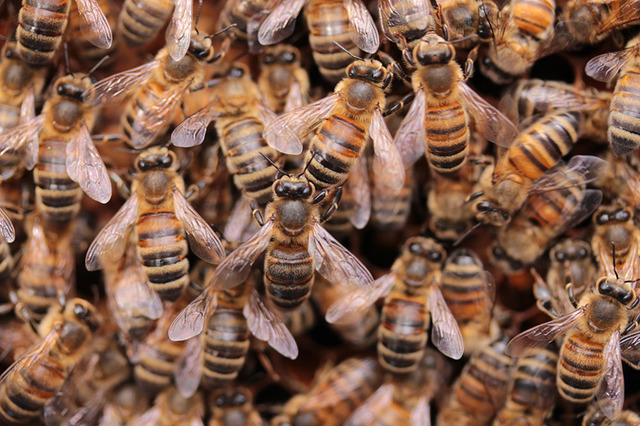 The man attacked by a swarm of bees in the southwest valley Aug. 4 has died, county officials confirmed Monday.
Jose Moreno Pacheco, of Las Vegas, died Thursday at a local hospital. He was 49.
Though the county coroner has not yet ruled an official cause and manner for Pacheco's death, the exterminator died after he was stung more than 200 times while working to remove a hive from a home near the corner of Colored Wind Avenue and Wispy Winds Street about 9:15 that morning.
County officials said Pacheco was working with at least one other exterminator during the incident, but Pacheco was the only exterminator not wearing protective clothing.
Pacheco was pulled from the swarm site by two Clark County firefighters in protective gear, then taken to Southern Hills Hospital and Medical Center with life-threatening injuries.
It's unclear what kind of bees attacked Pacheco. No other injuries were reported that day.
Homeowners who find bees swarming on their property or notice hives in their neighborhood can call the Las Vegas Fire Department's bee hotline at 702-229-2000 for safety tips.
Contact Rachel Crosby at rcrosby@reviewjournal.com or 702-387-5290. Find @rachelacrosby on Twitter.