Las Vegas monsoon season may not have much zap in 2023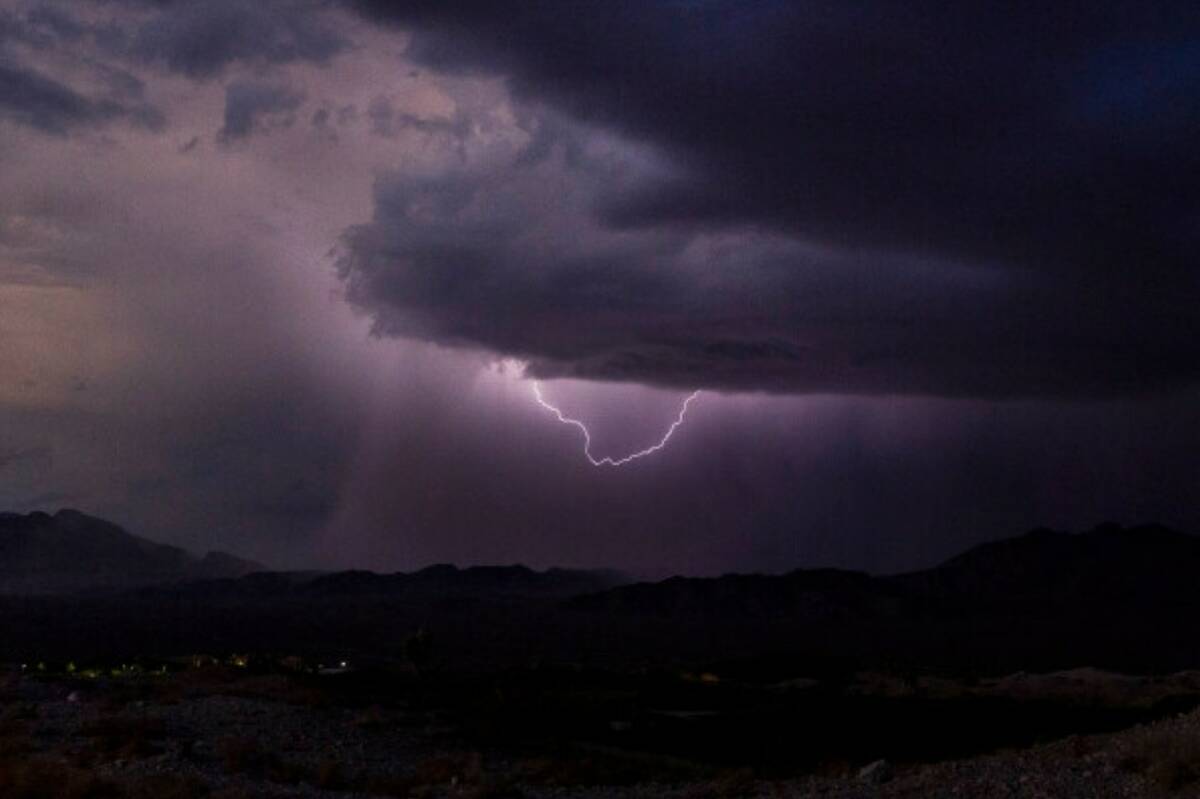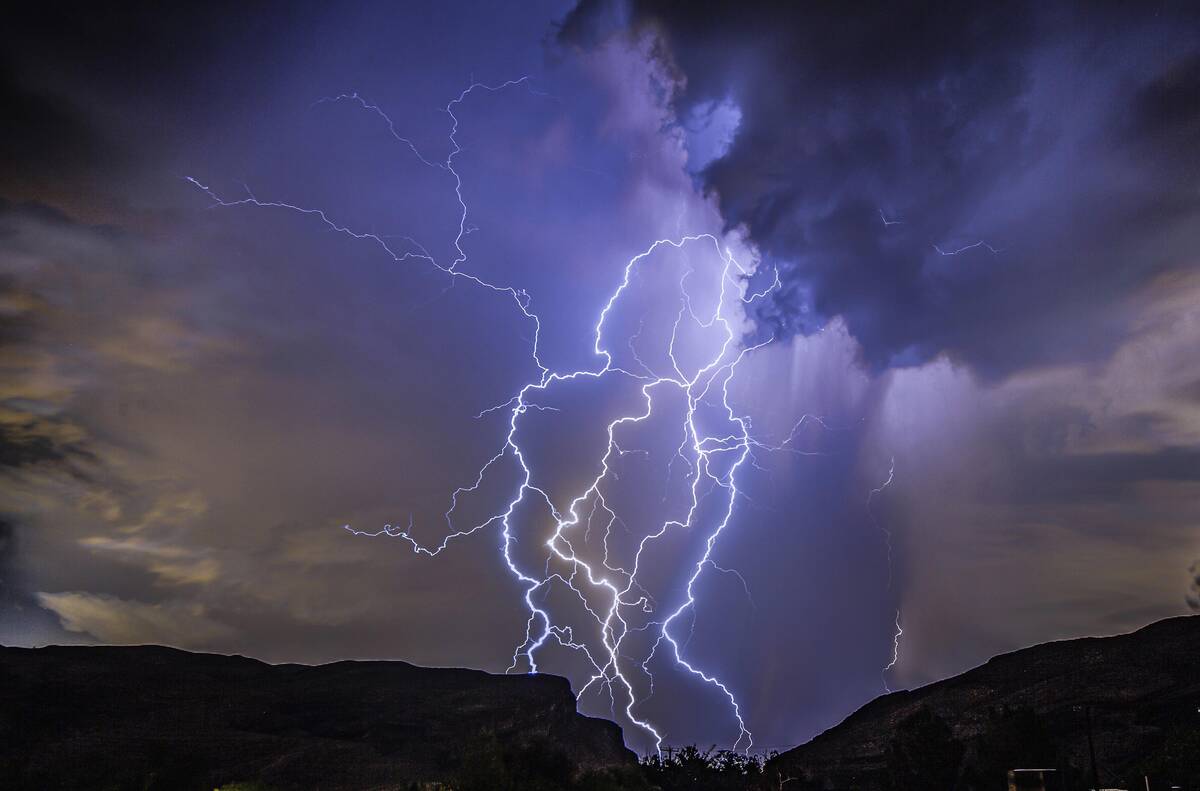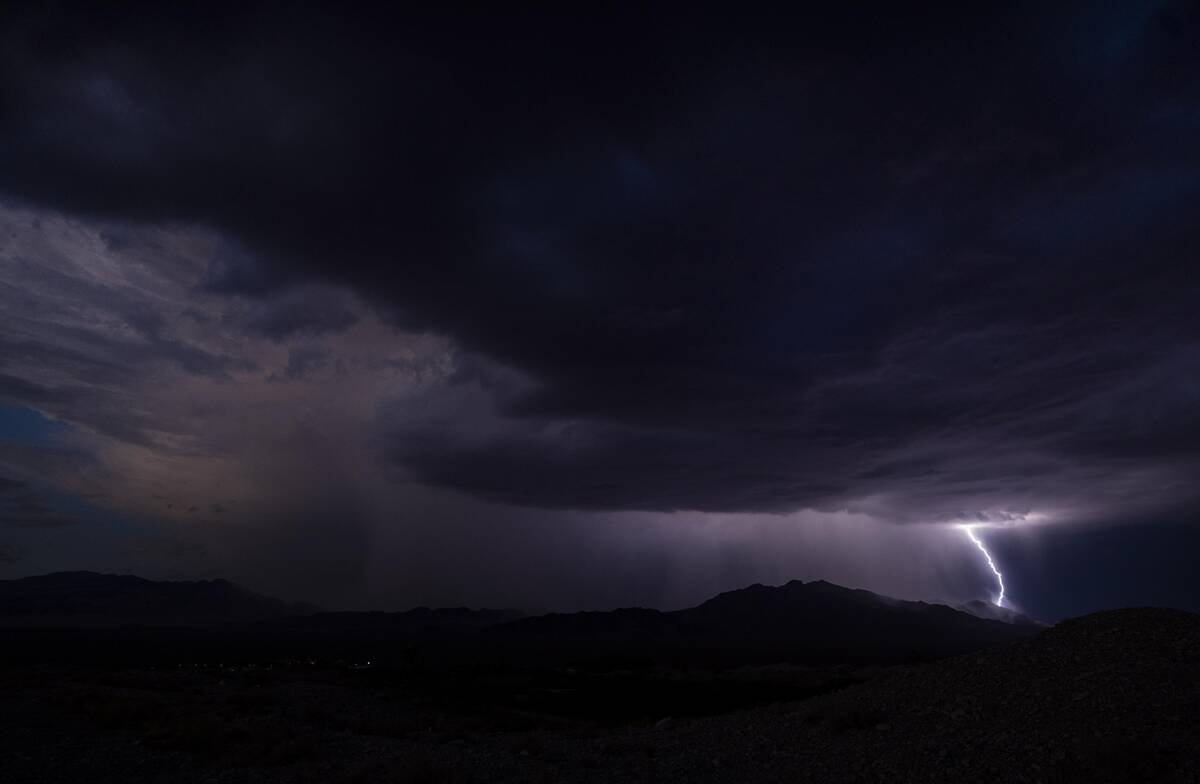 Looking for some spectacular lightning strikes over Las Vegas this summer? Don't count on seeing many.
Valley residents should expect an average-to-below average monsoon season this summer, according to the National Weather Service's Climate Prediction Center.
After an active winter & spring, a lot of you have been wondering what to expect this monsoon season.

Here's the latest @NWSCPC outlook for July-September. It highlights warmer than normal temps likely & the potential for normal-to-below normal precipitation. #NVwx #AZwx #CAwx pic.twitter.com/mzSeD2P3Vk

— NWS Las Vegas (@NWSVegas) June 27, 2023
On Tuesday, the agency said on Twitter that the July-September outlook calls for "warmer than normal temps" and "the potential for normal-to-below normal precipitation."
The outlook for Arizona, which got hit hard by monsoon rains last year, is even warmer and drier than normal.
The agency said El Niño, the warming of the Pacific Ocean, probably won't have "a strong influence" on the monsoon season in North America.
But what about El Niño?!?!

The effects of El Niño are typically stronger in the hemisphere experiencing winter. This means that it isn't likely El Niño will have a strong influence on the North American Monsoon Season. #NVwx #CAwx #AZwx #Monsoon2k23 https://t.co/D4jdBnb6wp pic.twitter.com/xQme4Vn2de

— NWS Las Vegas (@NWSVegas) June 27, 2023
June, one of the driest months of the year, may have felt a bit like monsoon season. Showers and thunderstorms soaked most of the valley, along with below average temperatures.
Season to remember
The 2022 summer was the wettest monsoon season in at least 10 years, according to the NWS, whose Las Vegas office covers Southern Nevada, and parts of southeast California and northwest Arizona.
Meteorologists issued 315 flash flood warnings and even two tornado warnings for small twisters in far northwest Arizona.
Higher elevations received the highest rainfall totals, with a gauge at Mount Charleston recording the most at 13.98 inches for the season. On the west side, Summerlin gauges ranged from .39 of an inch to 2.54 inches. On the Strip, Caesars Palace logged 1.97 inches.
Harry Reid International Airport received 1.77 inches of rain during the season. Several of the storms happened to strike on Thursdays, with July 28 being the standout.
Also, Death Valley National Park set a record for the wettest day in its history when 1.7 inches drenched the park Aug. 5.
Past years
A wet monsoon season was recorded in 2012 when the airport received 3.63 inches. Several of the monsoon seasons from 2014 to 2021 were largely void of storms, especially in 2020 when just a trace was recorded at the airport. 2021 amounted to only .65 of an inch.