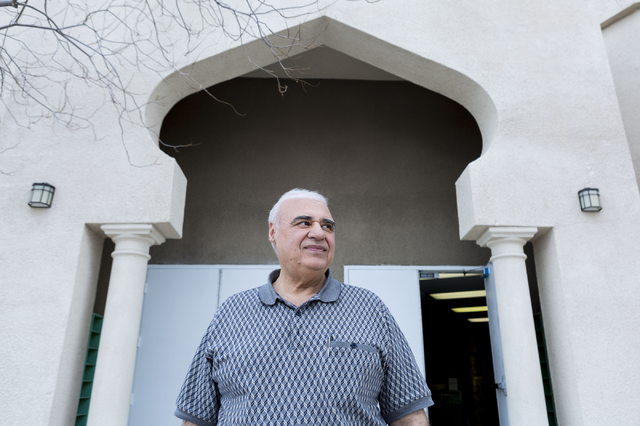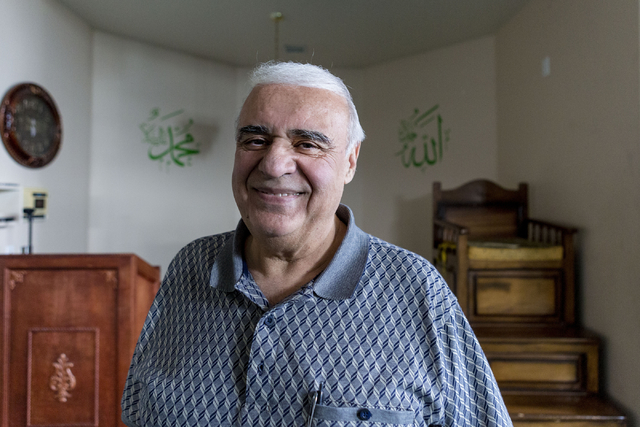 The Islamic Society of Nevada Mosque in Las Vegas has bolstered security after receiving threatening emails amid the furor surrounding President Donald Trump's executive order on immigration last week, a director of the mosque said Monday.
Reza Salimian, a director of the Islamic society, said one of two threatening emails received after Trump banned immigrants from seven majority-Muslim countries from entering the United States was particularly severe.
"You terrorists need to get the f—- out of the country," said the email, which Salimian shared with the Las Vegas Review-Journal. "Your kind does not belong here. I will teach my children never to acknowledge a Muslim. You all are radical ISIS supporters. Go back to Mecca and burn next to your demonic Kaaba (a holy site in Mecca, Saudi Arabia)."
Society leaders reported the emails to police, have hired security guards round the clock and have ordered repair of a broken gate, he said. These measures are in addition to others — security cameras and an alarm system — that were installed after the attacks on the World Trade Center and the Pentagon on Sept. 11, 2001.
Salimian, an Iranian who has lived in Las Vegas since 1975 and is now a U.S. citizen, said that was the only other time he recalls when added security measures were needed.
Despite the threatening emails, he also said that in the past 10 days since Trump signed the executive order, mosque officials also have received support from a wide range of organizations and individuals.
He fought back tears Monday as he played a videotape with this and several other like-minded messages: "The U.S. government has spoken, but not for me nor for millions of others, and I want to tell you that through conscious thinking and the power of love, I stand with you," the caller said.
Salimian said he was encouraged by the latest legal challenges to the travel ban, which also barred entry to the United States for all refugees for 120 days. A U.S. district judge in Seattle on Friday suspended the travel restrictions, and the 9th U.S. Circuit Court of Appeals left the suspension in place until it hears additional arguments.
At least 12 refugees and family members approved for resettlement in the Las Vegas Valley were initially prevented from flying to the United States after Trump signed the travel ban, according to Catholic Charities, their sponsor organization. While the order is litigated, there is no longer any legal reason preventing them from immigrating.
Review-Journal writer Keith Rogers contributed to this report. Contact Lucy Hood at lhood@reviewjournal.com or 702 387-2904. Follow @lucyahood on Twitter.
RELATED
Justice Department files brief in federal appeals court supporting travel ban
Trump supporters across country couldn't be happier with immigration order
Washington state AG sues Trump administration over immigration order
Family endures 'scary, stressful' airport wait because of Trump immigration order