Las Vegas nurse sent to fire danger zone in California
November 16, 2018 - 3:44 pm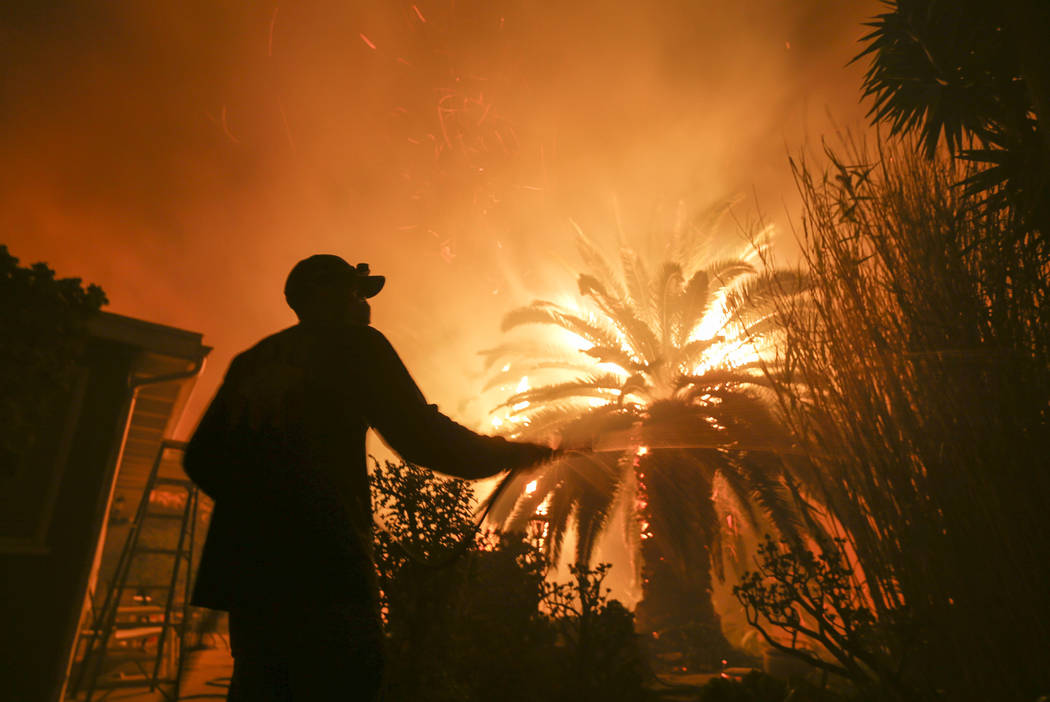 Las Vegas nurse Brent Maxfield got a close-up look at the destruction wreaked by one of the wildfires ravaging California.
"Being there, it felt like the news was coming alive," he said after spending two days covering shifts at a hospital in Southern California, providing emergency help as the Woolsey Fire raged.
Maxfield reported to what he thought would be a normal day of work at MountainView Hospital at 7 a.m. Monday. Two hours later, he got word that a disaster response coordinator from HCA, the healthcare provider that owns MountainView, was looking for emergency help in Thousand Oaks, California.
After a hastily arranged flight, Maxfield reported to Los Robles Regional Medical Center 15 minutes after his 7 p.m. shift was set to begin. He was told the facility might need help transporting patients and staffing the hospital.
Maxfield said several other medical facilities had to be shut down, and, with the several roads into Thousand Oaks closed, several hospital employees could not make their shifts.
"I talked to one woman who worked her shift and since there was no one there to relieve her, she ended up working 42 out of 48 hours," Maxfield said. "And the six hours she wasn't working, she was at the hospital trying to rest."
Maxfield spent the next two days working at Los Robles Regional Medical Center and flew back to Las Vegas on Wednesday night.
"I did not have time to think; I just knew I wanted to help," he said. "I didn't have an opportunity to adjust, but … I knew my family was safe and sound. I was just there to relieve some of the pressure; all I had was sleep deprivation."
Thousand Oaks last week experienced both a mass shooting inside Borderline Bar and Grill and the fire in Los Angeles and Ventura counties.
Maxfield said of Thousand Oaks, "the community is rallying together, and there is a strong sense of camaraderie."
Contact Rachel Spacek at rspacek@reviewjournal.com. Follow @RachelSpacek on Twitter.