Las Vegas police arrest man after long standoff at Summerlin house
September 26, 2016 - 4:44 am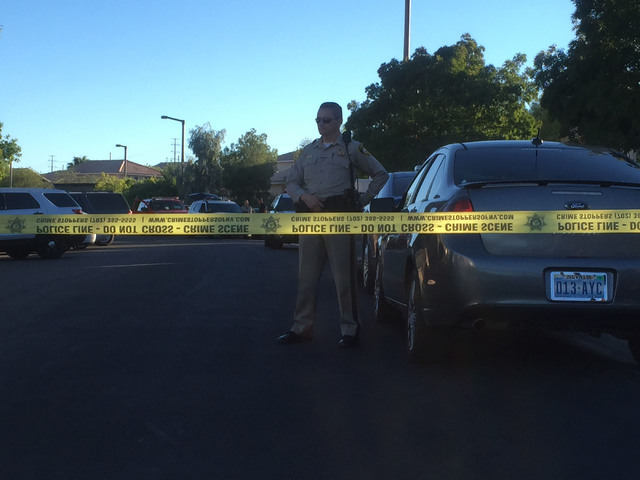 A man who had barricaded himself in a Summerlin home for hours Sunday has been arrested by Las Vegas police.
Michael Spangenthal, 33, was booked into Clark County Detention Center on charges of first-degree arson, assaulting a protected person and obstructing/giving false information to an officer, according to jail and police booking records.
Metropolitan Police Department Lt. Kristine Buist said the department received a 911 call about a domestic disturbance at 10:25 a.m. The man barricaded himself in a home on Piedmont Valley near Napa Hills Drive and wouldn't exit or comply with officers' requests, she said.
Spangenthal is listed as the owner of the house at 11052 Piedmont Valley Ave., according to Clark County Assessor's Office records.
The man inside the house threw objects out a window and police used "flash bangs" to blow doors open.
At 6:55 p.m., the man was still holed up. But at about 7:30 p.m., police had taken him into custody.
Scott Kagan, who lives in the neighborhood, said he saw police cars on either side of the home this morning and saw them multiply throughout the day.
"I said to myself, 'This might be getting pretty bad,'" Kagan said.
A next-door neighbor who declined to give his name said the man arrested has had outbursts before.
Las Vegas Review-Journal writer Max Michor contributed to this report. Contact Keith Rogers at krogers@reviewjournal.com or 702-383-0308. Find @KeithRogers2 on Twitter.